What are the hill MLAs saying?
IFP Editorial: The MLAs are not individually raising their voices for 'tribal rights'.
---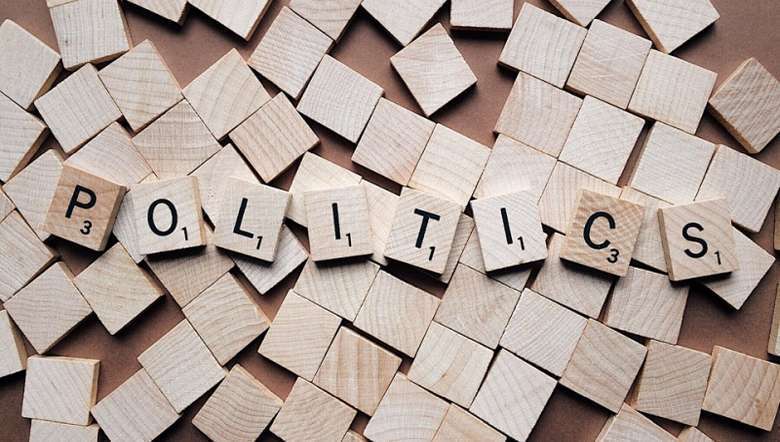 Representational image (PHOTO: Pixabay)
---
Once again, it is back to square one. The All Tribal Students' Union, Manipur (ATSUM) has threatened to resume its agitations from April 5 starting with two days picketing of government offices and mass rallies against the state government demanding issuance of election notification of the Autonomous District Council (ADC) election at the earliest.
A release issued by ATSUM said, it is perturbed with the state government's apathy attitude towards the ATSUM charter of demands which were agreed for materialisation by both parties in its parley held on August 3, 2019, and the state government's deliberate act of paralysing the grass root level democratic institution of the hills by procrastinating the Autonomous District Council elections against the two Memorandum of Understanding (MoUs) dated November 4, 2020 and March 14, 2021, signed between the State government and ATSUM, and demanding issuance of  notification for General elections to Autonomous District Councils, ATSUM has resolved to resume agitation from April 5, 2021. It also alleged that the state government decision to conduct ADC elections in the state, including the four new districts- Kamjong, Tengnoupal, Pherzawl and Noney, in its cabinet meeting on March 27, 2021 is ambiguous and needs to be clarified by the state government to the public while terming the government decision as nothing but another sinister design to divide the tribal brethren and to derail the elections to the ADCs of the hills. As soon as ATSUM announced its intention, the Demand Committee on Creation of Autonomous Districts Councils (DCCADCs) for Kamjong, Noney, Pherzawl and Tengnoupal districts immediately threatened a statewide bandh only to suspend it again. 
It was only more than a fortnight ago that the state government breathed a sigh of relief after ATSUM suspended an economic blockade preceded by intense negotiations through the tribal ministers. Those tribal ministers were also entrusted to thrash out issues of contention between different interest groups and following their report a state Cabinet decision was made on March 27 which called for ADC elections including those of the new hill districts.
In 2016 December 8, Manipur become a 16-district state, after 7 new districts were formed by dividing the 9 existing ones during the then Okram Ibobi Singh regime. The newly-created districts are Tengnoupal bifurcated from Chandel district, Kamjong from Ukhrul, Pherzawl from Churachandpur, Noney from Tamenglong, Kangpokpi from Senapati and Jiribam from Imphal East districts. Now, the state government is caught in a fix.
Well, that is the state's problem. ATSUM is talking about 'a sinister design to divide the tribals' and trampling on tribal rights by the state government. But, we sometimes wonder whether it has contemplated on the issue of leakages of development funds poured through the ADCs in the last few decades whether there is an elected body or not.
Another basic question is why the hill based militant groups should be afraid of RTI questions regarding implementation of development projects under funds provided through ADCs in Manipur. One Kh Enoch, a social activist from lower Phaibung village along with P Johnson of Taphou Phaimai Village in Senapati district had sought information under RTI act on the dispersal of funds for various development projects, carried out by Autonomous District Council.
On January 20 this year, armed cadres of the NSCN (I-M) abducted Enoch and tortured him for daring to file an RTI in the matter. They kept him locked up for around 10 days at some unknown location and pressured him with death threats to withdraw the RTI. Well, what is the ATSUM's or for that matter ANSAM's take on this issue? Why are these student bodies silent on this issue? Again, why does it have to be a student body to raise the issue of ADC elections while civil society organisations are strangely keeping mum? Another intriguing thing is the silence of the elected hill MLAs on the issue. Well, the Hill Areas Committee has recommended early ADC elections. Besides that, the MLAs are not individually raising their voices for 'tribal rights'. Is it to their political advantage that ADC elections are forever delayed? 
ALSO READ:
First Published:
April 5, 2021, 1:58 a.m.