Good Friday reminds us about the struggles and sacrifices of Jesus Christ: PM Modi
Prime Minister Narendra Modi took to Twitter wish the nation on the occasion of Good Friday
---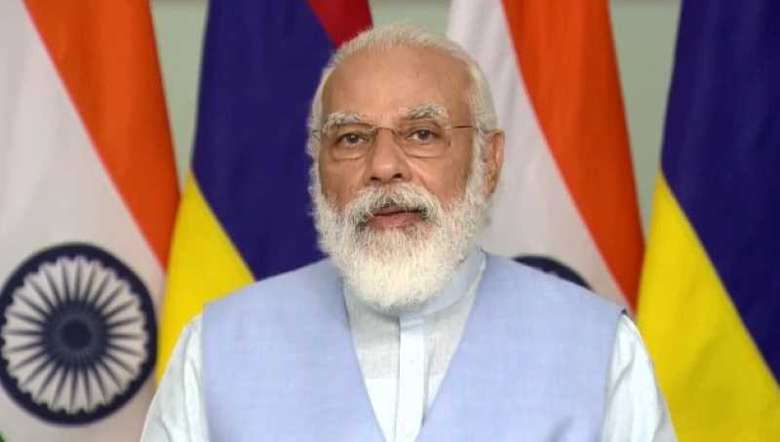 Prime Minister Narendra Modi
---
Prime Minister Narendra Modi on the occasion of Good Friday called Jesus Christ a perfect embodiment of compassion and said that the day reminds the world about the sacrifices of Jesus Christ. 
In a message on Good Friday, Modi tweeted: "Good Friday reminds us about the struggles and sacrifices of Jesus Christ. A perfect embodiment of compassion, He was devoted to serving the needy and healing the sick."
Good Friday is observed by the Christian community in the world, remembering the day Jesus Christ was crucified on a cross in Calvary. The Christians the world over believe Jesus Christ as the Son of God died on the Calvary cross to save the people in the world from sins.
Meanwhile, in Northeast India, Manipur Chief Minister N Biren Singh greeted the people on the occasion in a Twitter post and called upon the people to rededicate oneself to the noble virtues of love and forgiveness.
"Greetings on the auspicious occasion of Good Friday. On the solemn occasion of Good Friday, & in the celebration of Easter Sunday, let us rededicate ourselves to the noble virtues of love & forgiveness for strengthening the bond of brotherhood & unity amongst all communities," Biren tweeted.
Nagaland Chief Minister Neiphiu Rio also tweeted a Good Friday message to the people.
"On #GoodFriday, we remember the ultimate sacrifice of Jesus Christ and His unconditional love for us. Light conquered darkness and goodness conquered sin. May #GoodFriday2021 bring new meaning and change in our lives. Wishing all Christians a blessed Good Friday," Rio tweeted.
Meghalaya Chief Minister Conrad Sangma wished all a meaningful Good Friday.
"May this #GoodFriday remind us about God's unfailing love. May His sacrifice strengthen our faith and may His grace stay with each of us. Wishing you and yours a meaningful Good Friday," Sangma tweeted.
ALSO READ
First Published:
April 2, 2021, 1:23 p.m.