KFC lift trophy in 1st MDU Football Tournament
Kathang'e Football Club thrashed JMT 2-1 to become the champion of the first MDU Open Football Tournament.
---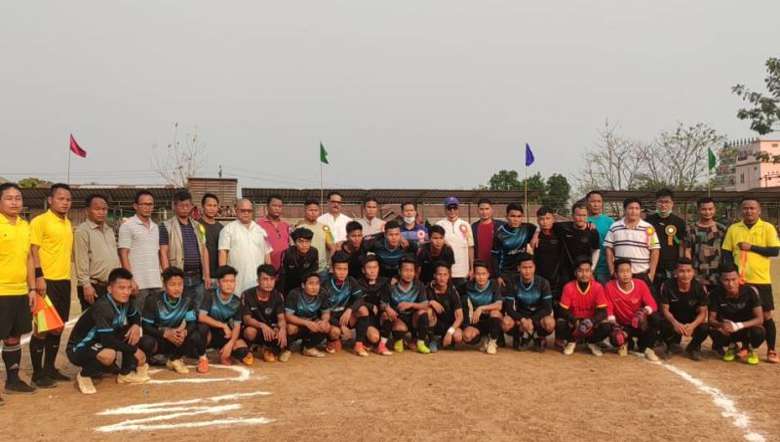 (PHOTO: IFP)
---
The first open football tournament organised by Moreh Drivers Union concluded on Wednesday.
The closing day was attended by vice-president of BJP ST Morcha, Manipur, J. Khongsai as chief guest while intending candidate of Moreh 'C' Constituency, ADC Chandel, Thangkholun Haokip was the functional president. Chief of New Mongjang village, Mangkholen Haokip; social workers, Suresh Paonam and A Nanao; and president of Moreh Youth Club, Philip K Khongsai also attended the programme as guests of honour and chief host respectively.
J Khongsai appealed to the public of Moreh to focus more on sporting activities rather than indulging in drugs. He also appealed to support the government in fighting the war against drugs and requested the organising committee and Moreh CVOs to support the youths in taking a larger part in the field of games and sports.
Kathang'e Football Club (KFC) and JMT clashed in the final match at Galngam Lentol, Moreh. KFC thrashed JMT 2-1 and became champion of the first MDU Open Football Tournament.
Later, the chief guest handed over the championship trophy to the winning team.
First Published:
April 1, 2021, 11:37 p.m.