Brown sugar lab busted, woman arrested in Imphal West
The brown sugar laboratory that was busted on Wednesday is located at Chesam Muslim Mayai Leikai, Imphal West.
---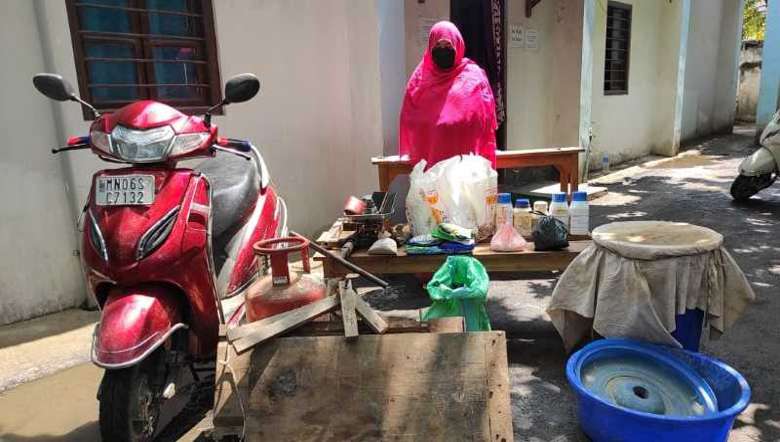 A combined team of Narcotics and Affairs of Border (NAB) and Imphal West District Police has busted a clandestine brown sugar laboratory located at Chesam Muslim Mayai Leikai, Imphal West.
The laboratory was busted at about 11 pm Wednesday during a drive conducted by the joint police team in the area under the jurisdiction of Mayang Imphal police station, said superintendent of police, NAB Watham Basu in a press conference held at his office campus located near 1st Manipur Rifles gate, Old Nambuland, Imphal West.
During the drive conducted at the residence of one Chesam Ongbi Maibam Sahera, 30, wife of Chesam Ayub Ali, one packet of brown sugar weighing about 217 grams; five packets of opium weighing about 4.3 kilogram; two sacks of remnants weighing about 21.864 kilograms; three packets of lime; five bottles of ammonium chloride; one steel bucket; weighing tools; one pair of hand gloves; one cooking gas cylinder; one blue colour plastic tub; 75 litres capacity 'Brite' bucket containing morphinated solution; one wooden press with stand for extracting brown sugar and one Honda Activa were seized.
Sahera was arrested on the spot; however, Ayub who is accused of operating the brown sugar laboratory, is yet to be arrested.
Basu further said a case has been registered at NAB police station for further necessary steps.
The drive was led by additional superintendent of police, NAB, Saklemba Rajkumar; additional superintendent of police, Imphal West (Ops), Amarjit Singh Lamabam and officer-in-charge, NAB K Bobby.
First Published:
April 1, 2021, 9:40 p.m.