The tricky race between coronavirus variants and vaccines
If vaccine escape mutants arise, then herd immunity mayn't be achieved even if a large section gets vaccinated.
---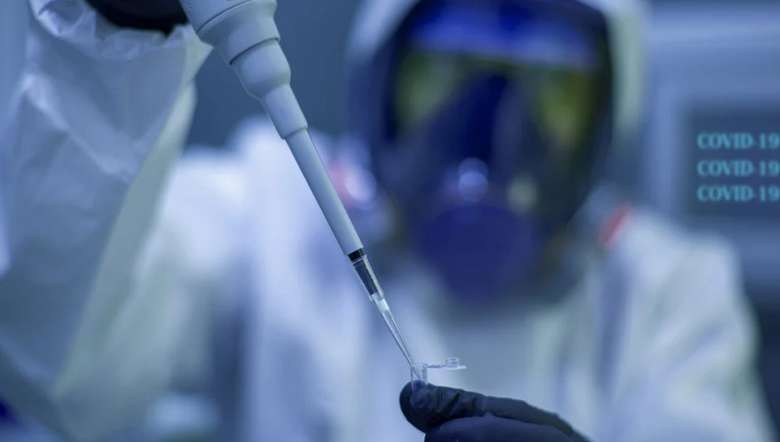 The Indian Mutants
A worrisome development is that of the so-called 'double mutant' found in Delhi, Maharashtra and some other parts of India. This variant is besides the 3 already known variants-UK, Brazilian and South African strains-observed in 18 Indian states and union territories.
Indian Double Mutant
The double mutant found in India carries the E484Q and L452R mutations. 
E484Q means that ,in the amino acid sequence of the coronavirus spike protein, glutamic acid (E) at position 484 is changed to glutamine (Q).
Similarly, L452R means that, in the position at 452, leucine (L) is changed to arginine (R). 
Separately, these two mutations have been detected earlier, but the two mutations occurring in the same virus-the double mutant-has been observed for the first time in India. This new variant has been dubbed a 'variant of concern (VOC).' The new double mutant variant and 771 other VOCs have been found in samples collected from 18 states across India. 
Variants and COVID Surge
It's still not clear if the double mutant or other variants are responsible for the recent rise in COVID infections in the country. 
Urgent Steps Needed
Experts in India have recommended the following steps:
- Increased testing
- Careful tracking of close contacts
- Isolation of positive cases and close contacts
- Treatment as per National Treatment Protocol.
The Dangers of Variants
Till today, it's still uncertain if the double mutant increases the transmissibility or deadliness. The UK or the Kent variant is known to be 50 per cent more transmissible and 60 per cent more deadly. However, as the pandemic rages across the world, the virus can accumulate more and more mutations. If such mutations affect the spike protein of the coronavirus, it can lead to development of 'vaccine escape mutants.' That means, the virus can reinfect recovered individuals. However, reinfections may be mild. The variant may penetrate herd immunity. Herd immunity happens when a large section of a population becomes immune through vaccination or natural infection (usually 60-70 per cent). If vaccine escape mutants arise, then herd immunity mayn't be achieved even if a large section gets vaccinated.
The highest risk will be faced by the most vulnerable people-elderly, people with co-morbidities, transplant or chronic disease patients.
Unless, immediate proactive steps are taken to strictly follow COVID-appropriate behaviour, India/Manipur may soon face a scary "second wave of COVID-19."
The pandemic won't end overnight
As an editorial in the prestigious medical journal,The Lancet Microbe(Jan. 1, 2021) says, "Vaccines will be instrumental in the control of COVID-19, but their global distribution will be challenging and their effect won't be immediate." Though the vaccine rollout has begun in several countries, many poor nations will still be out of the vaccine protection ring, till a global facility such as COVAX procures enough doses for distributing free or at low cost to low-income countries. It may probably take a few years to fully reign in the virus worldwide. Till then, non-pharmaceutical interventions to contain the tricky coronavirus must remain in place across the globe.
So, in the meantime, we must not let our guards down and we must still strictly observe the non-pharmaceutical interventions such as the major SOPs of theuse of face masks, physical distancing, and hand hygieneandavoidance of 3 Cs:crowded places, close contact settings, andclosed spaces(with poor ventilation).
First Published:
March 27, 2021, 9:10 p.m.