World TB Day 2021: The clock is ticking and the time is running short
TB is public health threads where India contributes 27 per cent of Global TB, 29 per cent of Global death.
---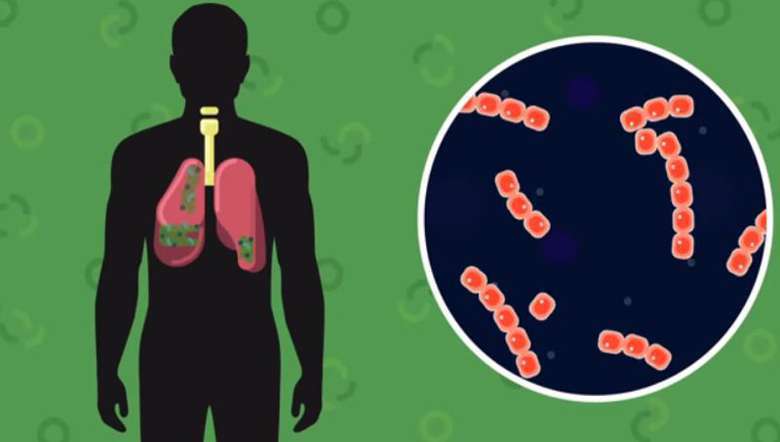 Representational Image (PHOTO: Wikimedia Commons)
---
On March 24, 1882, Scientist Robert Koch discovered that the disease Tuberculosis was caused by a germ Mycobacterium Tuberculosis. To commemorate the day, the world observe the World TB Day with a theme and slogan to create mass awareness to the public so that the public demands their right to health.
The theme of World TB Day 2021, is the clock is ticking, the world is running out of time to act on the commitments to End TB made by the Global leaders by 2030.
In India, Prime Minister Narendra Modi announced five years ahead of the Global announcement during the Delhi Submit held on March 13, 2018. Modi announced to End TB or TB Free India by 2025.
So the time is knocking at the door to go in order to achieve our goal to End TB. It is possible by joint efforts with full coordination with all the concerned departments of communicable and non communicable diseases and with the full participation of the communities.
We have to work out properly to search TB cases actively i.e. to find, treat, cure and follow up for two years so that there is no relapse of TB cases and make India TB free, non threatening atmosphere, fresh air to breathe for mankind.
What is Tuberculosis?
Tuberculosis is an infectious disease caused by Mycobacterium Tuberculosis. It is an airborne disease which can affect any parts of the body except hair and nail. There are two types of Tubercolosis:
- Pulmonary Tuberculosis.
- Extra Pulmonary Tuberculosis.
So TB is a public health threat.
India contributes 27 per cent of Global TB, 29 per cent of Global death. The percentage of TB infection of Lung is 85-90 per cent and about 10-15 per cent usually involved other parts of the body beyond the lungs.
In India, 40 per cent of the population already inhaled TB Bacilli. These bacteria are lying dormant inside the individual without manifesting into active TB diseases. It may flare up with signs and symptoms when our immune system or our defence mechanism are weakened, active TB usually developed in such individuals.
End TB strategy
End TB strategy includes Active case finding, to treat Latent TB infection and TB Vaccine for the Adults.
Last year, 2020 December, in small scale-level, we did micro planning and mapped out in all the districts. The search team consists of District TB officers, key staffs, ASHA, Angawadi workers, volunteers and the monitoring and supervisory teams from the State TB Cell. The time line of the active case finding was 15 days. We were actively involved and stationed at the Hill districts to search cases from house to house and door to door.
We have collected sputum samples for testing under microscopically and CBNAAT molecular testing to diagnose TB. We could achieve 12 per cent, but the proportion eligible should ideally be 10 per cent of target group under Central Division Of Tuberculosis (CTD) guidelines.
All those detected TB cases were provided treatment and monitory nutritional support or benefits given through DBT. We have been instructed by the CTD to follow the guidelines to perform Active case finding thrice a year.
Now, our next planning before rainy season is to cover five districts mainly hill districts to start from the April 15, 2021 in order to avoid natural calamities usually encountered in hill districts during rainy season. Under the National TB Prevalence Survey, the studies covering 20 states of India includes Manipur.
The focus area is the Thoubal district where low performing district have been selected. The NTBPS teams for the studies are under ICMR will be coming after completing the survey of Assam by the end of March 2021; they will arriving in Manipur by the 1st of April and they will stay here for three weeks till they complete the survey,  two weeks for finding the cases and data fitting and analysis from the 3rd week onwards. They will be bringing big bus well fitted for TB testing facilities, CBNAAT machine, portable X-ray machine, Hb (Haemoglobin %) testing kit, Diabetes screening Acu-check kits and computers for DATA analysing, etc are all inside this bus/van.
The study for TB prevalence includes only the youth of 15-18 years old group at Tentha area, under Thoubal district which is more than 9000 thousands population. This is going to be randomised study which included 800 individuals of the age group 15-18 years old both males and females. First of all they will be imparting training and selection of the local teams for the study under ICMR.
Next line of achieving our goal is to treat the Latent TB infections, right at the moments we are covering all the children below five years of age group and people living with HIV group, we screened for TB,if they are found to be negative then we provide Isoniazid based on body weight daily dose medication for six months. We may cover for general population shortly under the guidelines of CTD to treat for the Latent TB infections. The most waited guideline from CTD is the adult TB vaccine to fight for TB Elimination. All these will contributes to achieve TB Free India by 2025. In India, some of the states and districts are performing very well and could achieve 80 per cent reduction of TB cases based on 2015, NTEP performance Data. Here, in Manipur, Urkhul district is doing very well, we are planning to achieve in two or more districts 80 per cent reduction of TB infections based on the Data of 2015.
Another aspect of achieving towards TB Free India by 2025, Union Minister for Health and Family Welfare launched on the March 15, 2021, TB Jan Andolan mass campaign to reach out including to all the high risk communities, intensified activities through intersectoral co-ordination focussing TB notification, early diagnosis and prompt treatment both the public and private sectors and over and above to help to mitigate the losses due to Covid-19 Pandemic because 2020 has been a difficult year for TB Control activities both in active and passive case finding were affected badly.
There are thematic areas of all the months calendar to work out seriously under this campaign, as for example January—month for Active case finding, March—to observe World TB Day/ Elected members sensitization, June—Woman and Child, September—TB and Nutrition, December—Stigma and Discrimination etc.We are lucky to have Mary Kom to be TB Brand Ambassador for our state Manipur, so as t6o launch TB awareness through her.
Zero expenditure on TB care and management
More than 50 per cent of the people go to the private sector for seeking health and TB care. There is the gap of following up the patients in the private sectors, so the patients usually stop taking medicines and half way treatment course result into drug resistant TB. There is a need to coordinate between the National TB Elimination Program and the private sectors, hospitals, clinics etc.
Our programme focuses on Zero expenditure on TB care and management, nutrition support and follow up mechanism, so that no financial constraint to be given to the family and under privileged groups also can enjoy their benefits. We have different Schemes namely nutritional support scheme, Tribal support scheme, Treatment supporter Honorarium, and Incentives for notification and outcomes even in private sectors etc.
Let us join hands together to End TB and heal the world by our active participation. Airborne infection control, good environmental and personal hygiene, good sanitation and proper biological waste management will contribute healthy living and a better world .
 
First Published:
March 24, 2021, 2:28 a.m.