BJP-led government has solved none of the burning issues of Manipur: Left parties
None of the developmental projects taken up by the BJP-led government of the state has been completed successfully, Manipur Left parties said on Tuesday
---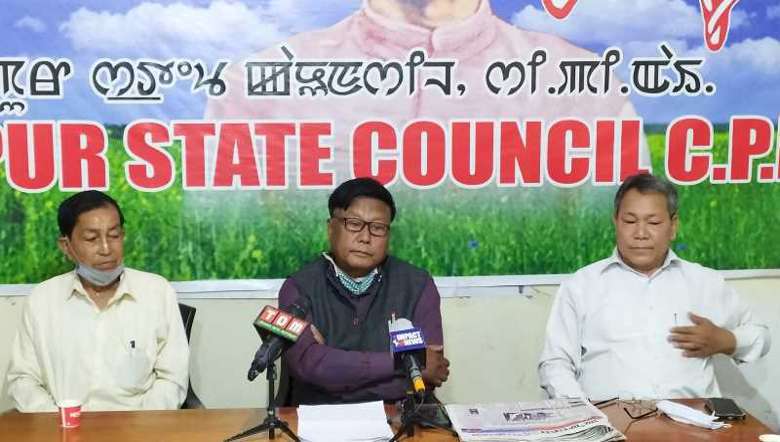 It is indeed shocking and surprising to witness the state government propagating itself as completing four years of citizen centric governance, when the common man is suffering from price hike and political leaders are allegedly involved in drug business, Left parties in Manipur said on Tuesday.
The Left parties in Manipur are the Communist Party of India (CPI), Communist party of India, Marxist (CPI-M), All India Forward Bloc and the Revolutionary Socialist Party (RSP) gi Manipur State Council.
None of the developmental projects taken up by the BJP-led government of the state has been completed successfully and have solved none of the burning issues of Manipur, alleged secretary of  CPI, Manipur State Council, L Sotinkumar while speaking to the media on Tuesday in Imphal.
He said in order to eradicate drugs from Manipur, Chief Minister N Biren introduced the "war on drugs" mission, but the government is unable to give punishment to high profile individuals who were involved in running big drug rackets.
"Why the state government is not going for an appeal to the High Court regarding the drug haul case involving former ADC chairman of Chandel district Lhukhosei Zou?" questioned the secretary.
He also alleged that the corruption rate in the state is getting high after the formation of the BJP-led government and the rates of essential commodities have skyrocketed.
During the campaign of the 2017 Assembly election, the BJP had boldly promised and announced offering jobs to the unemployed youths, contrary to the numbers of employee youths are rising rapidly in the state, Sotinkumar further alleged.
It is also unfortunate that the state government threatened and arrested anyone, including journalists and leaders of other political parties who raised voice against the government, he added.
He asked the state government to stop spreading election propaganda, stating that it has completed four years of citizen centric governance after neglecting the sufferings of the public for four years.
Secretary of CPI (M), Manipur State Council Kshetrimayum Shanta who also attended the press conference appealed to the state government to focus on how to address the grievances of the public instead of spreading false propaganda.
Left parties in Manipur will be taking up public campaigns in different parts of the state to let the public be aware about the dirty politics of BJP and to fight against it, announced Shanta.
First Published:
March 16, 2021, 7:25 p.m.