Manipur records lowest single-day COVID-19 spike
Only one new COVID-19 positive case was recorded in Manipur in a span of 24 hours.
---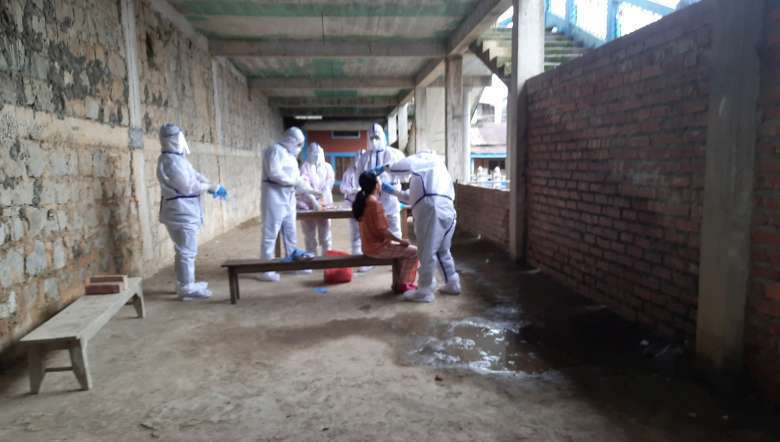 (PHOTO: IFP)
---
Manipur on Monday recorded its lowest ever single-day spike with just one new positive case, taking the total caseload to 29,274, the state health department said.

The new positive case is from Kakching district. All necessary medical precautionary measures like containment and contact tracing are in place, according to a release by the COVID-19 common control room. 

No COVID-19 death case was reported in the state on Monday and the death toll remained at 373, it stated.
Meanwhile, the cumulative number of recovered cases surged to 28,871 as 13 more persons recovered from the viral infection. With the new recoveries, the number of active cases is 30 and the state's recovery rate reached 98.62 per cent, the release stated.

The state health department has informed air passengers who travelled to the state on Monday by 6E-6241 sitting in rows 5-11 and 6E-2019 sitting in rows 1-5 to inform the common Covid Control room number 18003453818or respective DSOs for further surveillance.
COVID-19 Vaccination 
A total of 52,327 people have been vaccinated against COVID-19 in Manipur, including 29,760 healthcare workers, the state health department stated.

The state health department further said no severe reactions or allergies were reported following the immunisation. There were 47 mild reactions who were on home care, however, all of them have fully recovered, the state health department added.
First Published:
March 1, 2021, 5:02 p.m.