Union Budget 2021-22 has ushered in a new era for India's cities
The central government is working in tandem with the states and Union Territories to transform the urban landscape.
---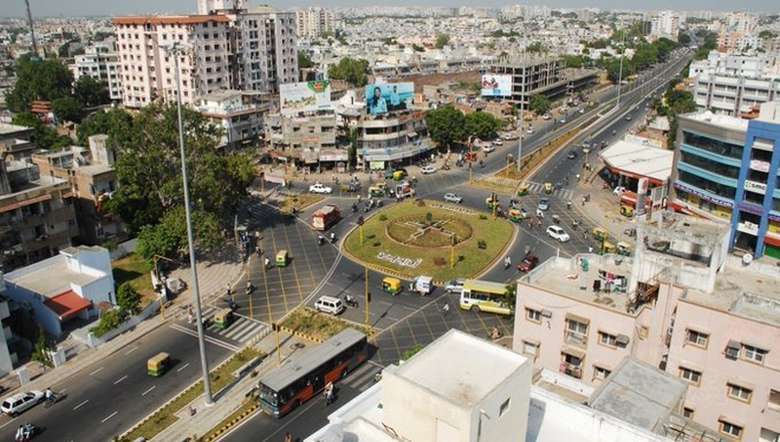 (PHOTO: Facebook)
---
For decades, cities in India were subjected to criminal neglect. Past governments chose to either overlook the nightmare staring at us or looked at piecemeal solutions. In 2014, Prime Minister Narendra Modi unleashed what is now widely acknowledged as the most comprehensive, planned urbanisation effort ever undertaken anywhere in the world. As against investments amounting to Rs 1,57,000 crore in the urban sector during the 10 years of the UPA government from 2004-2014, the six years of the Modi government have seen a six fold increase to nearly Rs 11 lakh crore.
The Union Budget 2021-22 and the Report of the XV Finance Commission taken together have ushered in a new era for India's cities. The unprecedented budget and grant outlay in a pandemic year of almost Rs 7 lakh crore, over five years, for the most part have reaffirmed the commitment of the NDA government to unlock the potential of our cities, encompassing both ease of living and ease of doing business. The Rs 7 lakh crore is split as a very substantive Rs 5 lakh crore for water and sanitation including solid waste management, and the balance is split as Rs 88,000 crores for metro rail, Rs 33,000 crores as untied grants for cities with population less than a million, Rs 26,000 crores for health services, Rs 18,000 crore for bus transport, Rs 15,000 crore for clean air and Rs 8,450 crore for new cities and shared municipal services.
The flagship missions of Pradhan Mantri Awas Yojana, the Atal Mission for Rejuvenation and Urban Transformation, Swachh Bharat Mission and the Smart Cities Mission, herald a new approach in urban governance as the Modi Government challenged archaic notions of the past and kept the basic needs of the citizens centre stage. The recent budget announcements of Jal Jeevan Mission with an outlay of Rs 2.87 lakh crores over five years and Swachh Bharat Mission, version 2 with an outlay of Rs 1.41 lakh crores, intend to take civic amenities and infrastructure to the next level and make it pan India.  
Since May, 2014, a fascinating urban experiment has been going on in India. In a paradigm shift, the central government is re-writing the way citizens of the country define their future. Each of the Missions under urban affairs, evoke the spirit of cooperative and competitive federalism. The central government is working in tandem with the states and Union Territories to transform the urban landscape. As that urban plan gradually attains fruition, the citizen will have - a city which is clean, a city that will take pride in its culture; a city that will be driven by the latest technology but will live and breathe its traditions; a city that will enchant and entrance the visitor but will be loved and affectionately cared for by its denizens with pride.
Along with vibrant cities, another crucial ingredient is sustainable urban mobility solutions, particularly mass transportation systems. Investments in bus transport and metro rail, including the Metro Lite and Metro Neo variants for smaller cities, exemplify this imperative. Affordable public transport enhances quality of life as well as open up more options for better livelihoods, besides positively impacting women's participation in the workforce. A strong push towards digitalisation of online building plan sanctions at scale and simplification of license regimes in cities underscores the intent of the central government to reduce human interface especially with those mandated to deliver municipal services. A transparent, robust, technology driven municipal regime is a critical parameter that enhances ease of living.
Strong institutional mechanisms are the key to urban governance. Apart from the programmatic interventions through the flagship missions, a concerted, integrated effort has been made to strengthen local governments in our cities.  All of these initiatives have emphasized on property tax reforms through specific measures to make municipalities financially self-reliant. In fact, nine ULBs have successfully raised funds to the tune of Rs 3,690 crore through municipal bonds which is a sign, both, of the gradual professionalism being inculcated within the system and also the confidence to make their working sustainable and transparent thus making themselves accountable. More ULBs will take this leap of faith to augment their resources.   
Economic growth, job creation and productivity will be led by the larger cities in the medium-term. The Million plus Challenge Fund of Rs 38,000 crores for million-plus agglomerations is therefore a welcome measure of the XV Finance Commission. It also encourages much needed integration and coordination between various civic agencies in metropolitan areas. The seed fund of Rs 8,000 crores for new cities provides space for innovation by states in planned urbanisation.  The concept of shared municipal services too provides impetus to building capacities of cities in a clustered manner. 
Cities of the future will require municipal administration to be suitably skilled to handle the problems that confront them. Today, a woefully inadequate workforce in terms of skills is the most daunting challenge facing Urban Local Bodies. Recognizing the challenges, the Ministry of Housing and Urban Affairs in partnership with the Ministry of Education has launched 'The Urban Learning Internship Programme' (TULIP). Fresh graduates, diploma holders or post graduates are provided internship opportunities in the sphere of urban governance across the ULBs and Smart cities. It is a win-win situation for the students who get invaluable field experience and the ULBs in turn get fresh ideas from energetic, young students eager to learn and prove themselves.  
Covid-19 has proved beyond doubt that 21st century challenges require a partnership between governments across levels, civil society, business and academia. During the pandemic the stellar role played by the Integrated Command and Control Centers (ICCCs) the nerve center of the Smart cities, is now well known. These ICCCs were converted into Covid war rooms and provided critical real time information to city administrators.  
Led by a politically decisive leadership, a generation of young Indians are impatient and now want the country to stride into the room and sit at the high table rather than wait on it! We cannot afford to disappoint them and we shall not!
(The views expressed are the writer's own)
First Published:
Feb. 28, 2021, 8:38 p.m.