Locals hold motorcycle rally in support of 'War on Drugs' in Manipur
The motorcycle rally was organised by the Lamlai Mapari Thougal Lup (LMTL) in Lamlai area on Sunday.
---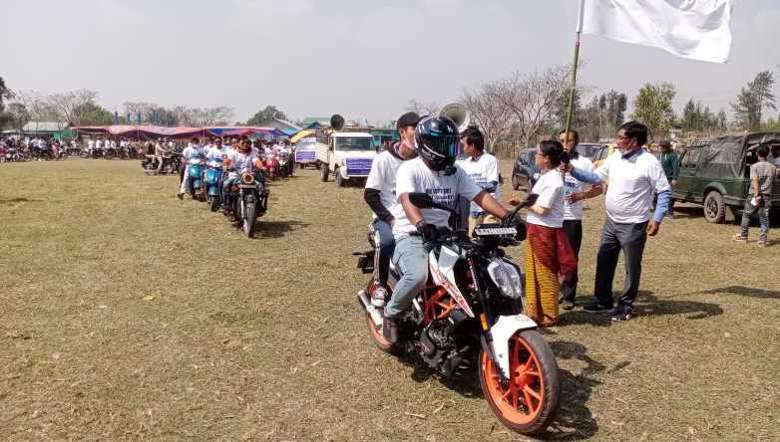 (Photo: IFP)
---
With the ideology to morally and physically support the "war on drugs" mission introduced by Chief Minister N Biren, locals of Lamlai Assembly constituency along with personnel of Manipur Police on Sunday took out a motorcycle rally across different areas of Lamlai Assembly constituency.
The motorcycle rally was organised by the Lamlai Mapari Thougal Lup (LMTL) and was flagged off by advisor of the Paorei Apunba Leimarol Meirapaibi (PALEM) advisor Bimolata Mongjam and chief of Thayong village Serto Michael.
The rally was organised to open a new chapter of Lamlai Assembly constituency with the aim to make it a developed and the first drug free constituency of Manipur, said general secretary of LMTL Bobysana Laishram while speaking to the media.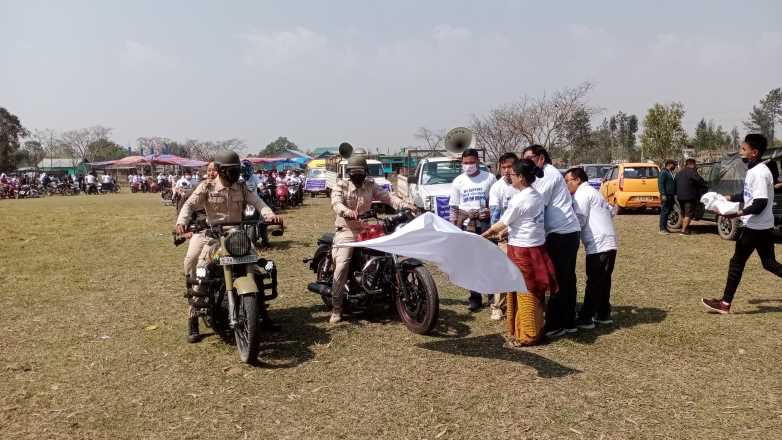 It is observed that selling and usage of drugs took place in some locations of Lamlai AC such as Napetpalli and Yainganpokpi, he said, adding there is an urgent need to prevent such unwanted acts and save the youths from drug abuse.
LMTL will continue to support the "war on drugs" and take up different steps to eradicate drugs from the society and support in shaping a better future for Manipur, he added.
The general secretary appealed to the participants of the rally to take a firm stand to help and support in making Lamlai AC a drug free constituency.
Advisor of PALEM Bimolata Mongjam said that though there is news of seizing large quantities of drugs on a daily basis in newspapers, it is observed that there is a lack of programmes to prevent the youths from using drugs.  
She lauded LMTL for organising such a rally to spread awareness on the ill effects of drug addiction.
First Published:
Feb. 28, 2021, 7:02 p.m.