Social Welfare minister O Henry suggests department to award person who gives up drugs
The minister was addressing a programme on 'Sensitisation of Students on Psychoactive Substance Use with a Musical Concert' at BOAT, Palace Compound on Saturday
---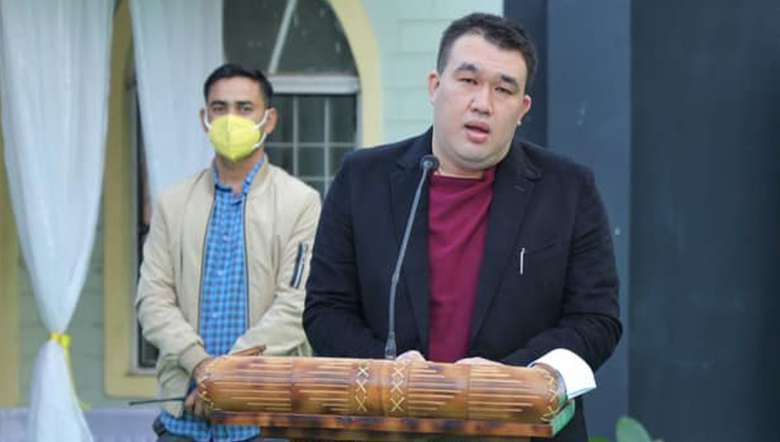 Social Welfare Minister Okram Henry has suggested the department of Social Welfare, government of Manipur, on giving award to a drug user who gives up the habit of using drugs.
The minister was attending a programme on 'Sensitisation of Students on Psychoactive Substance Use with a Musical Concert' at BOAT, Palace Compound on Saturday.
The event was organised by the Social Welfare department under the Nasha Mukt Bharat Abhiyan. Social Welfare director, Ngangom Uttam and Education minister Sorokhaibam Rajen were present on the occasion. The sensitisation programme was participated by different schools students from different districts.
Okram Henry in his speech shared his school life experiences that were totally different from the present scenario. He suggested posters showing the effects of drug abuse at every school and spread a public message on 'say no to the drugs'.
Meanwhile, Education minister, Sorokhaibam Rajen said that the Social Welfare department is playing a big role in nurturing children.  He also expressed concern on the current situation in the state where many of the younger generations have fallen victims of drug menace.
Ngangom Uttam said that Manipur is in an alarming stage as many youngsters are falling prey to substance abuse. Many drug users started using drugs openly as if it was acceptable by society. He stressed on one taking care of himself or herself and refraining themselves from drugs.
Head of Psychiatry department, RIMS, Imphal, Dr RK Lenin at the programme talked on 'Handling of peer pressure'. In his speech he said that peer pressure in a student's life cannot be avoided until and unless he or she says no. On the other hand, professor of Psychology, Manipur University, MC Arun spoke to the students on 'Your dream of yourself and the world'. 
Ngangom Uttam also delivered a lecture on 'Positive thinking', while Kripa Foundation project director spoke on 'Role of youths in prevention of drug abuse' at the programme.  A musical concert was also held at the venue to promote anti-drug and against substance abuse.
First Published:
Feb. 21, 2021, 10:35 a.m.