11 litres of DIC liquor seized in Thoubal
The picked up persons along with the seized liquors were handed over to Excise Station Yairipok for further formalities
---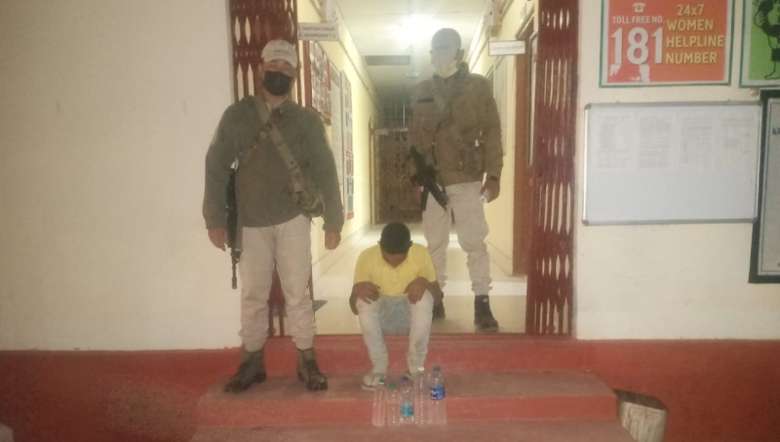 (PHOTO: IFP)
---
A team of Khongjom Police Station conducted a special drive against liquors at Samaram areas and one individual namely Khangembam Ramanda Singh, 38, son of Thomba of Samaram  Maning Leikai was picked up along with 5 litres of DIC liquor on Friday at around 6:30 pm.
Meanwhile, a team of Yairipok Police Station picked up one DIC liquor seller namely Sarangthem Romen alias Haoba Singh, 40, son of Thoiba  of Khoirom Makha Leikai along with 6 litres of DIC liquor from  his liquor shop.
The picked up persons along with the seized liquors were handed over to Excise Station Yairipok for further formalities, said a police source.
First Published:
Feb. 19, 2021, 10:49 p.m.