Attack on Media in Manipur: CM Biren assures security to media houses, says culprits will be booked soon
Unidentified persons hurled a hand grenade inside the office of the Poknapham daily at Keishampat late Saturday.
---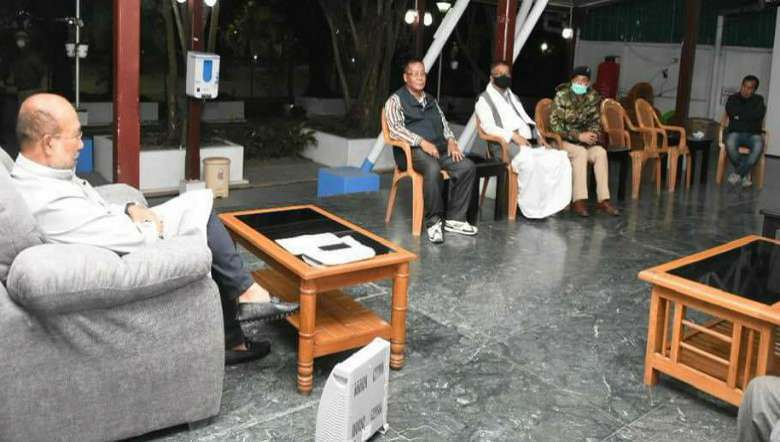 (PHOTO: Facebook)
---
Manipur Chief Minister N Biren Singh on Sunday assured security cover to all media houses in the state in the wake of the attack on the office of a local daily in Imphal. He also said the attackers will be booked soon. 
The chief minister gave the assurance during a meeting with representatives of the Editors Guild Manipur (EGM) and the All Manipur Working Journalists Union (AMWJU). 
The representatives met the chief minister after staging a day-long protest against the bomb attack on the Poknapham office.
However, despite the chief minister's assurance for security to all media houses in the state, the EGM and the AMWJU are yet to decide on resumption of news publication. They said a general body will be held on Monday. 
"Resumption of news publication will be decided by the general body meeting tomorrow," they said.
Unidentified persons hurled a hand grenade inside the office of the Poknapham daily at Keishampat late Saturday. Following the attack, the Editors Guild Manipur and the All Manipur Working Journalist Union (AMWJU) resolved in an emergency meeting to immediately halt all news publications, as a mark of protest. 
Strongly condemning the attack, the media fraternity in the state staged a day-long sit-in protest at Keishampat Leimajam Leikai, Imphal, Sunday.
Members of EGM and AMWJU) and acting chairperson of the Manipur Human Rights Commission also took part in the sit-in protest.
While the culprits are yet to own up responsibility for the attack, the protesting media fraternity demanded "unconditional apology from the wrongdoers".
Holding placards highlighting their protest, the media persons said, "Threatening the press is an act of threatening democracy".
Meanwhile, the Indian Journalist Union (IJU) on Sunday expressed solidarity to the protesting Manipur media fraternity and condemned the attack.
In a statement, IJU president and former member of Press Council of India, Geetartha Pathak and vice-president of International Federation of Journalists and IJU secretary general Sabina Inderjit expressed grave concern at the frequent attacks on media houses and journalists of the state. IJU leaders demanded the state government to investigate the incident of bomb attack and bring the culprits to book. IJU also urged the state government to ensure safety and security of journalists and media houses of Manipur.
First Published:
Feb. 15, 2021, 1:51 a.m.