Spring flowers: Discover the meaning of these 15 blooms
Before you gift a flower to your loved ones, know the secret language of flowers here.
---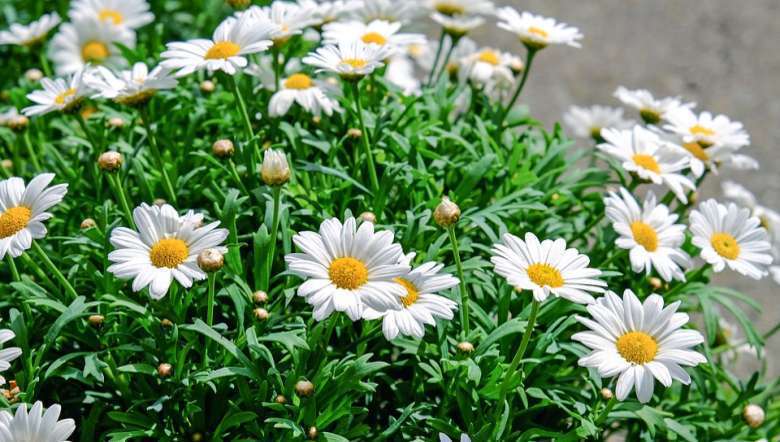 (PHOTO: Pixabay)
---
"Where flowers bloom so does hope" ~ Lady Bird Johnson
Spring flowers are back to revive the soul, bringing in the promises of new beginnings. The vibrant and fragrant spring flowers that burst back into life during spring never fail to cheer the hearts. But do you know that each spring flower has a meaning associated with it?

Flowers are not just delicately beautiful, they convey the deepest emotions, evoke unexpressed thoughts and feelings. Flowers are the perfect gifts to give to loved ones. However, before choosing a flower for your loved ones, make sure you discover these secret languages of flowers.
Know more about the meanings and symbolism of these 15 fragrant Spring flowers: 
1. Daffodil: Spring is a show time for the daffodils or the narcissus. The glory of Spring blossoms, these bright, jovial Spring bulbs symbolise new beginnings and rebirth. While to the Chinese, the daffodil symbolises good fortune and is the official symbol of the Chinese New year, the daffodil means mirth and joyousness to the Japanese.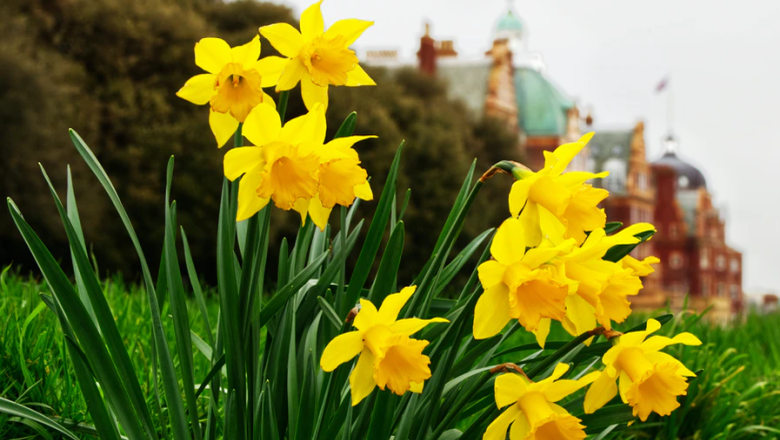 (PHOTO: Unsplash)
2. Tulip: Tulips bulbs signals the arrival of Spring. The third most popular flowers next only to the Rose and Chrysanthemum, tulip symbolises perfect love. Tulips have different meanings according to its different colour. The red tulip symbolises true love. The pink tulips stand for happiness, good wishes and an attachment to someone. The purple tulip represents royalty. White tulip means forgiveness, spiritual love or pure intention. Yellow tulips symbolise cheerful thoughts.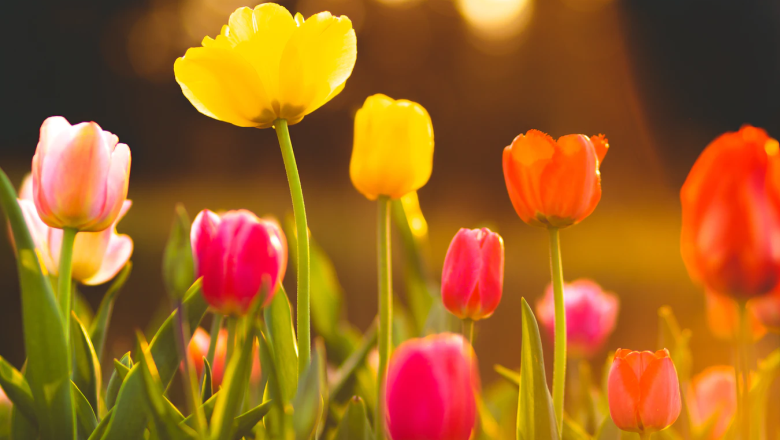 (PHOTO: Unsplash)
3. Pansy: The name pansy comes from the French word pensée (thought), which is why it symbolises remembrance and nostalgic love. Pansy is February birth flower. Yellow pansy symbolises happiness, positive energy and joy. Blue pansy is a symbol of honesty and loyalty. White pansy represents innocence and purity. Orange pansy represents love and passion. Purple pansy signifies royalty, nobility and beauty – an ideal gift for someone who is not just ordinary for you. Red pansy is a symbol of love and affection.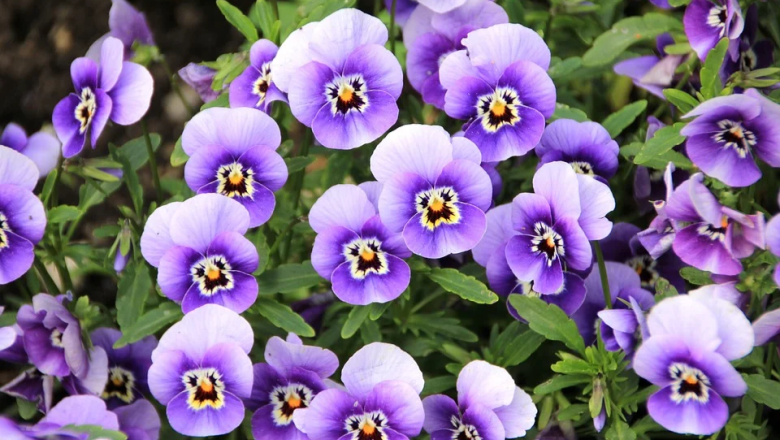 (PHOTO: Pixabay)
4. Primrose: The primrose, the jewel in the Spring garden is usually related to young love. It represents youth, new beginnings, new life, or birth.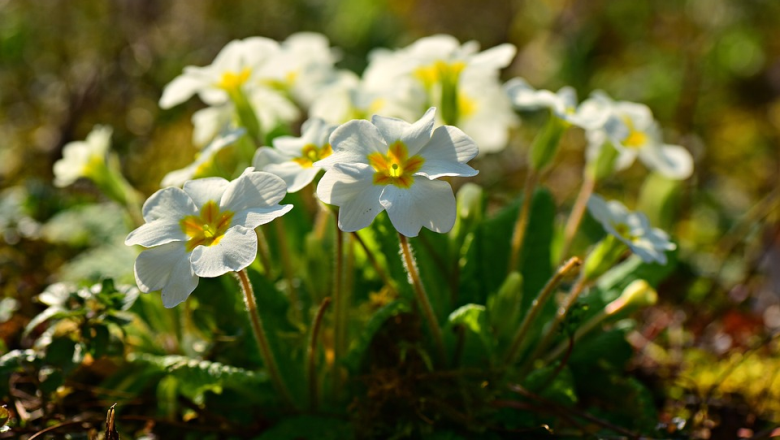 (PHOTO: Pixabay)
5. Bluebell: The bluebell, the Hyacinthoides non-scripta are called fairy flowers. It is believed that bluebells are rung to summon fairies to a meeting. This fairy flower symbolizes humility, constancy, gratitude, and everlasting love.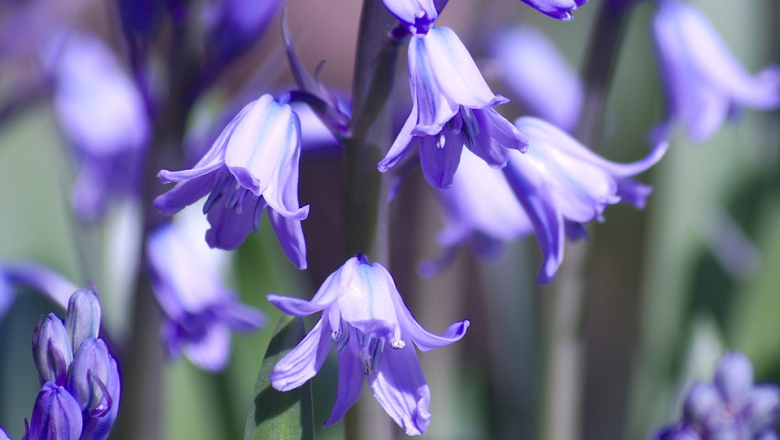 (PHOTO: Pixabay)
6. Lilac: The fragrant lilac lasts only for about three weeks during early Spring. Lilacs symbolise renewal and confidence. Lilacs could be a great gift among friends especially as graduation gifts.
(PHOTO: Pixabay)
7. Iris: These regal flowers is a symbol of royalty. It commonly means faith, hope, wisdom and valour.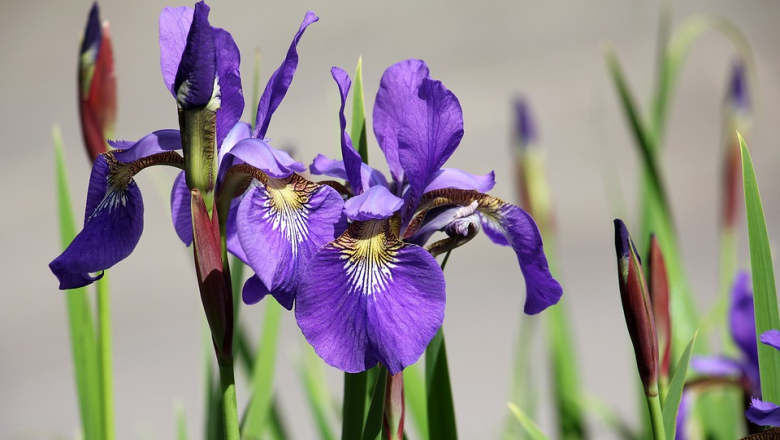 (PHOTO: Pixabay)
8. Snowdrop: The snowdrop, the Galanthus nivalis is one of the first indicators that Spring has arrived. The bright clusters of snowdrop represents hope, rebirth, purity and consolation.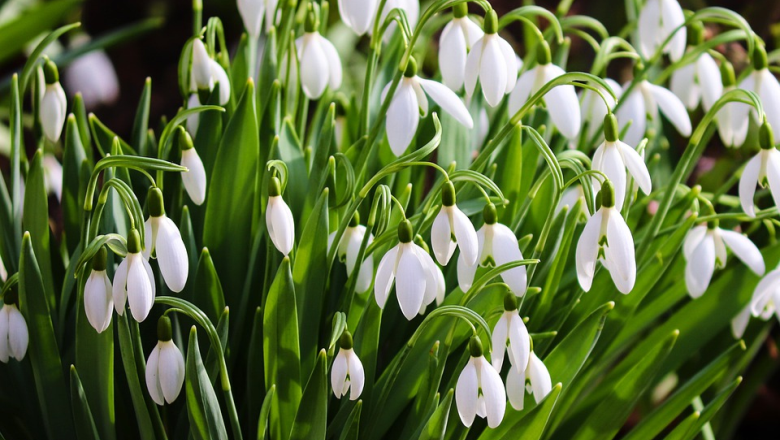 (PHOTO: Pixabay)
9. Freesia: Freesia, this Spring flower favourite, with their bell-shaped blooms and sweet, citrus scent, is a symbol of trust, friendship and innocence.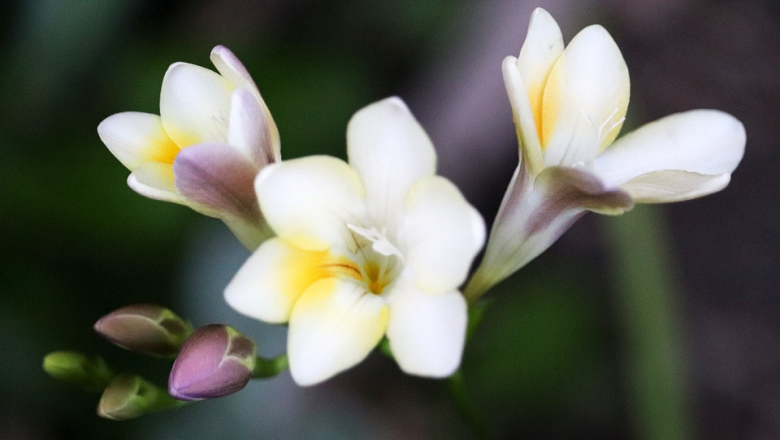 (PHOTO: Pixabay)
10. Peony: Peonies are often referred to as the 'king of flowers' in China. Peonies represents romance and prosperity and are regarded as an omen of good fortune, honour, compassion and a happy marriage.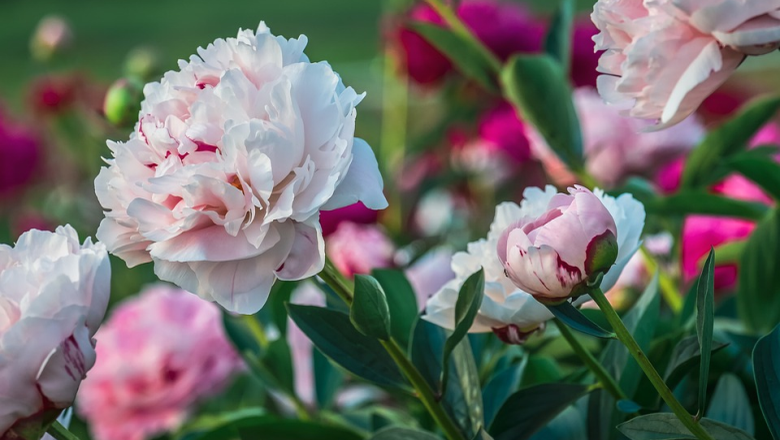 (PHOTO: Pixabay)
11. Lily of the Valley: The delicate white blooms of Lily of the Valley is a symbol of good luck and happiness.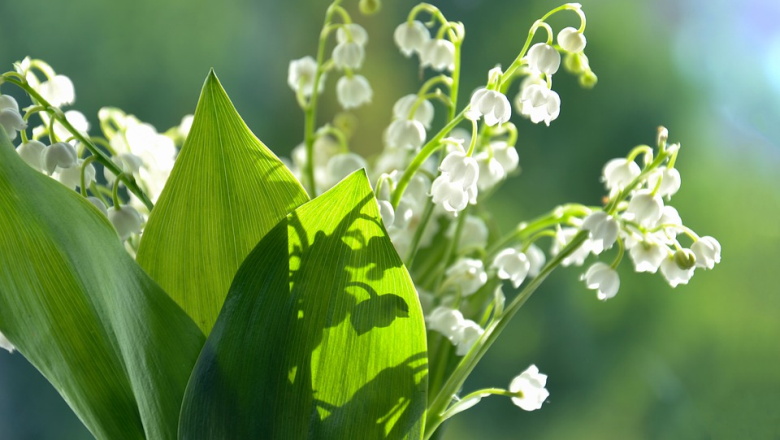 (PHOTO: Pixabay)
12. Azalea: The gorgeous azaleas stand for love, gentleness, femininity, fragility and passion. When you want to tell someone you care and you want to see her or him get better, choose the beautiful Azalea flower. The Azalea flowers are also known to be a symbol of being homesick and wishing to return.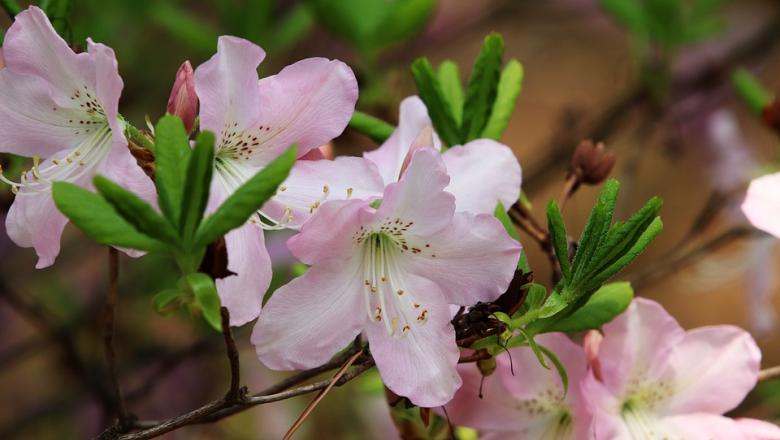 (PHOTO: Pixabay)
13. Hyacinth: The magnificent hyacinth with its powerful fragrance and majestic, upright flowers has different meanings according to its colour. The purple hyacinth flower is a symbol of sorrow, sometimes forgiveness. White Hyacinths means praying for someone you love or you want to see succeed. A yellow hyacinth symbolises jealousy. Red hyacinth flower represents playtime or recreation.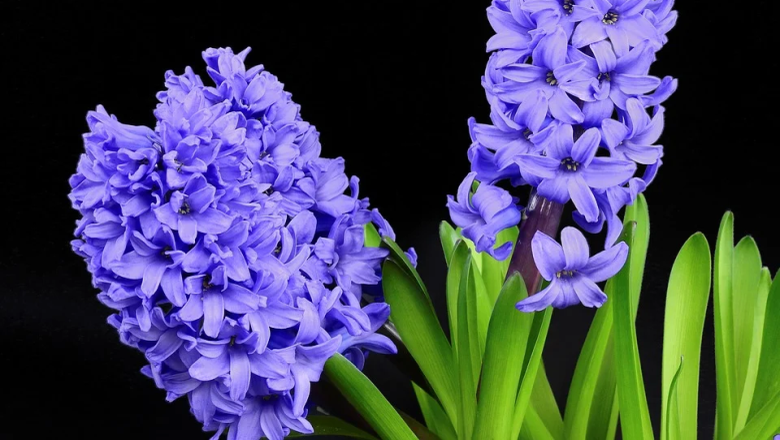 (PHOTO: Pixabay)
14. Marigolds: With its large, bright golden blooms, marigolds bring warm, Springtime cheer to gardens. This beautiful flower has different meanings in different cultures. It can have both negative and positive meanings. The marigold is a symbol of-
a) Despair and grief over the loss of love: Marigold flowers can be used to express lost love or being rejected by someone you love.
b) Desire for wealth: Marigold flowers can represent one's aspirations to become rich or you can gift marigold flowers when you desire to see the person in a better financial position very soon.
c) Functional relationship: Marigold flowers can be the perfect gift when you feel things are working perfectly in your relationship. Gifting this flower means, you are happy with him or her.
d) Sacred offerings: Marigold flowers are also used as sacred offerings in many cultures including Hindu, Christian, Buddhist and Aztec. It is also a symbol of remembering the dead.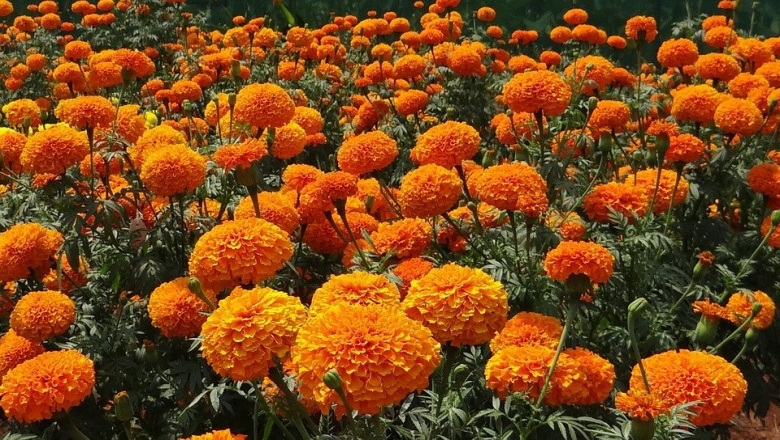 (PHOTO: Pixabay)
15. Zinnias: Zinnias, the vibrant Spring flowers, which attract butterflies and hummingbirds to your garden, is a symbol of an absent friend, affection, remembrance and of the heart. Zinnia flower means to say you are always in my thoughts and heart.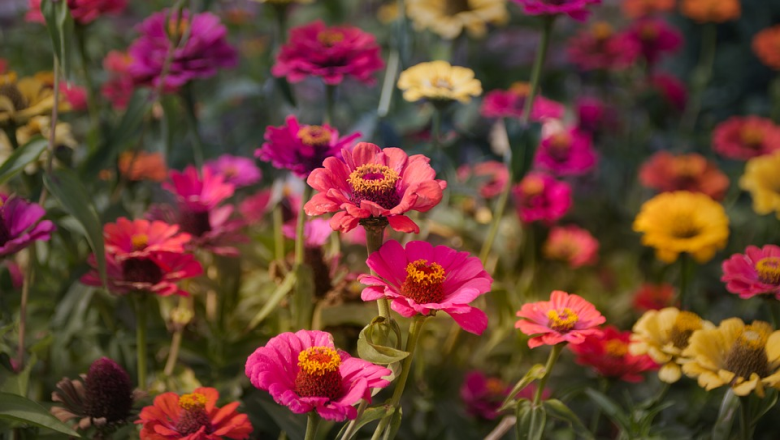 (PHOTO: Pixabay)
The scent and the mesmerizing beauty of flowers can help us convey our feelings and emotions when words fail. Flowers are the best gifts- a gift not only for your loved ones but a gift to yourself. Shower your loved ones with these special blossoms to leave a lasting impression. As Claude Monet said, "I must have flowers, always and always".
First Published:
Feb. 13, 2021, 5:46 p.m.