FEGOCTA Stir: College teachers take mass casual leaves
The agitation for mass casual leave is taken up after conducting 12 days of democratic sit-in protests in different colleges across the state, general secretary of FEGOCTA N Somorendro stated
---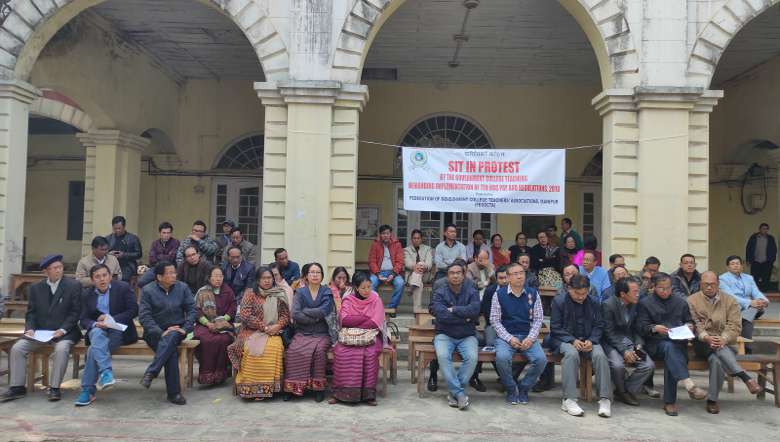 File Photo: IFP
---
The government college teachers across the state took two days mass casual leave for two days starting on Friday as a part of their agitations demanding 7th UGC Pay and Regulations, 2018 for college teachers.
The agitation for mass casual leave is taken up after conducting 12 days of democratic sit-in protests in different colleges across the state, general secretary of FEGOCTA N Somorendro stated in a release.
If the government fails to issue the order of implementing 7th Pay by February 16, the college teachers will be compelled to boycott the classes from February 17 onwards, it stated.  
"With the disturbed minds of the college teachers due to deprivation and strong sense of discrimination, there cannot be quality collegiate education in Manipur," it stated.
Stating that FEGOCTA only launched a series of agitations when the government failed to fulfil their assurances from time to time, it added that such agitations would not have happened had the government implemented the 7th Pay timely.
FEGOCTA is convinced that implementation of UGC policies will certainly empower the teachers and ensure a good academic atmosphere in the colleges, it added.
First Published:
Feb. 13, 2021, 12:11 a.m.