Manipur Legislative Assembly passes Rs 7,057 crore grants
The House passed grants for six demands, including Consumer Affairs and Public Distribution and Agriculture.
---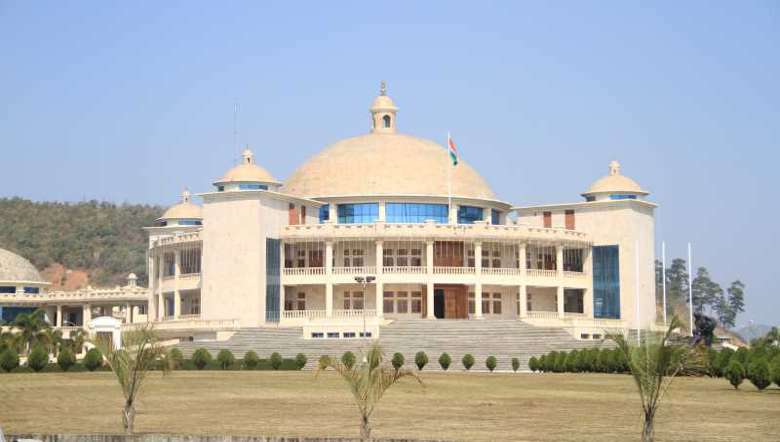 Manipur Assembly Building (IFP Image_Lelen)
---
The Manipur Legislative Assembly passed six demands for grants amounting to Rs 7057,03,47,000 on Thursday, the seventh day of the ongoing state budget session.
The demands for grants are Rs 82,16,82,000 for Consumer Affairs and Public Distribution; Rs 377,60,72,000 for Agriculture; Rs 236,49,59,000 for Animal Husbandry and Veterinary, including Dairy Farming; Rs 5088,73,71,000 for Community and Rural Development; Rs 809,28,27,000 for Planning and Rs 383,74,36,000 for Tourism.
The House also adopted the motion for extending three months for the presentation of the report of the Selected Committee on the Manipur Liquor Prohibition (Second Amendment) Bill, 2018 and the report of the Enquiry Committee, Manipur Legislative Assembly constituted to enquire into the fraudulent withdrawal of money in the department of Tribal Affairs and Hills Development.
During Thursday's sitting, speaker Y Khemchand asked the MLAs to inform him if any government officials neglect or refuse to give cooperation so that breach of privilege notices can be served to the officials. Khemchand made the statement after MLA K Meghachandra claimed before the House that many engineers of the state refuse to cooperate with MLAs like him.
First Published:
Feb. 12, 2021, 9:23 a.m.