GC CRPF records opening win against Muvanlai by 3-2 goals in Saheed Manoranjan Football Tournament 2020-21
GC CRPF, Langjing defeated Muvanlai Sadar Hills by 3-2 goals in the opening match.
---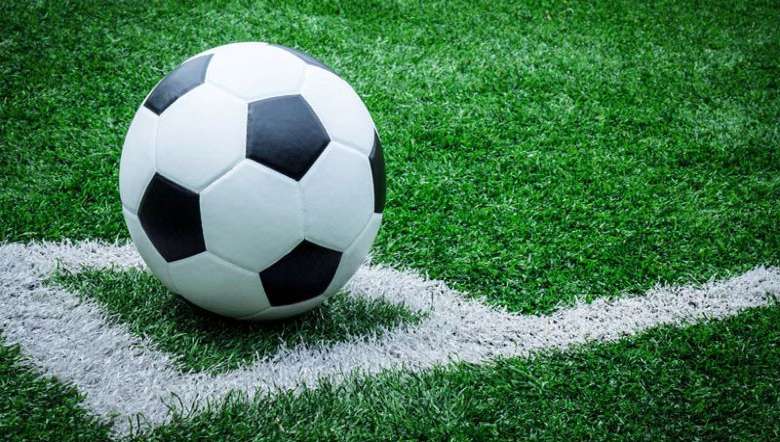 Representational image (PHOTO: Pixabay)
---
GC CRPF, Langjing started off with a bang beating Muvanlai Sadar Hills by 3-2 goals in the opening match of the 11th Saheed Manoranjan Singh Memorial CRPF Football Tournament 2020-21 which got underway at SAI Takyel Ground.
The tournament was inaugurated by Deputy Chief Minister Y Joykumar Singh along with IGP M and N Sector CRPF, Sh Randeep Datta, and mother of late Manoranjan, Ng Memcha Devi and officers of the CRPF. Arjuna Awardee boxer L Sarita Devi and Padmashree footballer O Bembem Devi were also present on the occasion.
Muvanlai surprised its opponent in the 13 minute of play when Lunginthang Kipgen ruffled the net for the early lead. However, CRPF were quick to reply when Luntinlal Zou snaked his way through to bring up the equaliser in the 23 minute to level 1-1 goals. Making efforts in the play, CRPF soon consolidated its position when Elminhao Kilong provided the lead in the 39 minute to enjoy the first half.
Making sure of an opening win, CRPF increased the pace in the latter stages of the game and fetched reward when Jetlee fired home his team's third goal in the 55 minute to dominate the match. However, Muvanlai gave a late surge in the game, goalscorer Lunginthang Kipgen brought up his second goal in the 76 minute but failed to save the match as no goal came forth in the latter minutes.
Two Muvanlai players David Khamchin and Lunginthang Kipgen got a yellow card in the match from referee T Ranjita Devi for dangerous play.
Mention may be made that there are 28 teams participating in the tournament including FC Lamjao, WAFA Wangoi, KYVO Bishnupur, NESU Khurai, SSU Singjamei, AMOFA Moirang, UPSA Pukhao, NISA Thangmeiband, KLASA Bishnupur, Muvanlai Sadar Hills, YPHU Lalambung, NACO Nambul Mapal, SYC Tamenglong, ESU Wangkhei, Classic Football Academy, RAU Lairikyengbam Laikei, TRAU Kwakeithel, TRUGPU Nambol, Hiyai Academy Luwangsangbam, Sainik School, GDC Bishnupur, YUFC Ukhrul, Neroca FC, UTLWO Uripok, MPSC, GC CRPF, LYCC Chandel and YUC Irom Meijrao.
Earlier deputy chief minister Y Joykumar Singh led the dignitaries and officers in playing floral tributes to the portrait of late soldier Ng Manoranjan Singh, who died during his line of duty while leading his troops in the Maoist infested Dantewada district of Chattisgarh in September 2009. He was leading as commander of the COBRA Battalion and sacrificed his life along with six jawans to neutralise the enemy.
ALSO READ:
First Published:
Feb. 7, 2021, 12:20 a.m.