Skills to suit the state environment
IFP Editorial: We need to focus first on the state returnees during the pandemic. The returnees cannot be clubbed together with other aspiring entrepreneurs or budding innovators.
---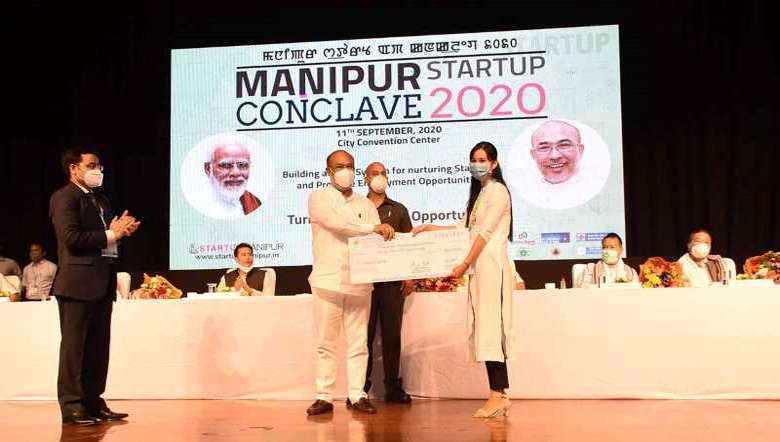 Manipur Chief Minister N Biren Singh said that young people of the state who returned during the pandemic should take advantage of the Start Up scheme launched by the state government. He also said that applicants need not have any tension about closing dates from this year onwards because applications would now be received the whole year. New applications for the 4th Round will be opened very soon. It will serve as an opportunity to those, who have returned from outside the state leaving their job due to COVID-19 pandemic, to set up their own business units here. Manipur StartUp scheme was launched in 2017-2018 to build a strong eco-system for nurturing startups with an aim to drive sustainable economic growth and generate large scale employment opportunities.
Three rounds of selection of beneficiaries have been conducted so far since 2017-18 and provided benefit to 877 StartUps. A beneficiary can avail up to Rs. 1 crore with 30 per cent subsidy depending on the scale of their business. Manipur StartUp has four categories which are Revenue, Idea, Entrepreneurs Support Scheme (ESS) and StandUp Manipur. The last category was added in 2019-20 to promote the first time venture of SC/ST/OBC/women/Minority/ differently-abled entrepreneurs.
Case studies of 20 Revenue StartUps/companies before funding 2017-18 and after funding 2019-20 under Manipur StartUp revealed that these companies have generated direct employment to more than 917, increased its customer outreach to 1,96,720 from 69,596 and increased its revenue from Rs. 7.41 crore to Rs. 24.60 crore. New business registration in Manipur (VAT & GST) has also increased from 5,080 in 2015 to 16,381 in 2019 with a percentage increase of 222 per cent as per Ministry of MSME report (2018-19). One can only say, it is indeed an achievement on the part of the state government in encouraging and nurturing innovation and the ventures of our hard-working young entrepreneurs. In the most recent StartUp Convention, Chief Minister N Biren handed over a total monetary assistance of Rs. 525.09 lakh to 272 StartUp beneficiaries. Those who received assistance included eight beneficiaries in StandUp category, five in Revenue Stage and 259 in Idea Stage of the scheme.
Besides encouraging the youth to come up with innovative ideas which could in turn be converted into business opportunities, the State Planning Department which oversees the StartUp scheme also organises programmes to sensitize the youth on Startup Manipur. The state Commissioner (Planning) Devesh Deval said that these outreach programme will be held in all the districts of the State in a phased manner. The programme aims to promote a Greenfield venture of SC/ST/OBC/women/minority/differently-abled entrepreneurs in establishing their business. It is a step in the right direction. We however need to focus first on the state returnees during the pandemic. In Ukhrul district alone, more than 9,000 persons have returned from different metro cities to the district due to the COVID pandemic. For the whole state, returnees who were employed elsewhere in different professions numbers about 45 to 50 thousand. For the record, the returnees cannot be clubbed together with other aspiring entrepreneurs or budding innovators. The returnees come with different skill sets which may or may not find a place in our environment. To set an example, skills in Spa or Massage Parlour might be a bit awkward here. So, there is a need to devote a separate category for the returnees within the framework of the StartUp scheme and steps should be taken to start skill-mapping of the returnees to chart possible areas of enterprise.
ALSO READ: 
First Published:
Feb. 6, 2021, 12:52 a.m.