Moreh Hospital reopens for non-COVID services
The Moreh Hospital was functioning as an excusive COVID-19 care centre for the past nearly five months.
---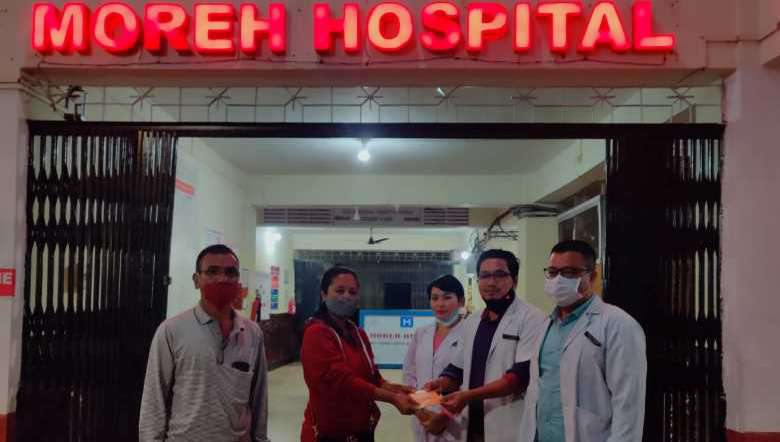 (Photo: IFP)
---
After almost five months of being an exclusive COVID-19 care centre, the lone hospital in Indo-Myanmar border town, Moreh Hospital reopens for non-COVID services after suitable arrangements were put in place.
Ready with bins, brooms, masks and gloves, the staff of Moreh Hospital under the leadership of dental surgeon, Dr Kapan and MO in-charge of SDH Moreh, Dr Manoranjan carried out cleaning activities in and around the campus of the hospital.
Appreciating the relentless effort rendered by healthcare workers before and after the COVID-19 lockdown, former member of ADC Chandel, Cecilia Chinneivah Haokip visited the hospital on Thursday.
During her visit, she expressed gratitude to the doctors, nurses and staff for serving the people in and around Moreh town. She also visited the patients who were admitted at the hospital.
ALSO READ
First Published:
Feb. 5, 2021, 9:43 p.m.