First executive meeting of BJP Churachandpur held
The closed-door meeting was attended by presidents of Saikot Singat, Tipaimukh, Thanlon, Henglep and Chrachandpur Mandals and president of Mahila Morcha
---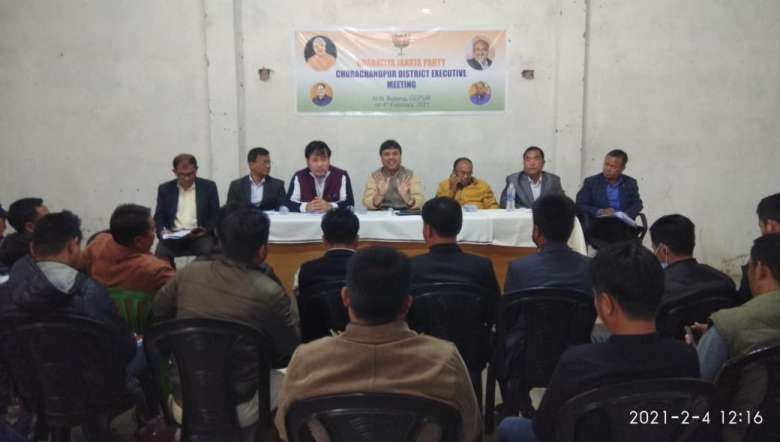 (PHOTO: IFP)
---
The first executive meeting of BJP Churachandpur district was held at New Bolzang community hall on Thursday.
The closed-door meeting was attended by presidents of Saikot Singat, Tipaimukh, Thanlon, Henglep and Chrachandpur Mandals and president of Mahila Morcha as well as all executive members of all BJP Churachandpur Mandals.
Vice-president of BJP Manipur Pradesh Nimbus Nongthongban was the chief guest, while president of Churachandpur Mandal, Khaipao Haokip was the functional president and general secretary (Organisation) of BJP Manipur Mandal, Abhei Kumar Guri was the guest of honour.
Briefing the media, Khaipao Haokip said that the meeting was conducted to highlight the policy of BJP to all the Mandal and Morcha presidents. He also said that under the Modi-led BJP government at the Centre, secular credentials have been shown in respect to Christian pastors and the Rafael fighter jet from France was dedicated to God by a bishop under the BJP government.
First Published:
Feb. 4, 2021, 8:49 p.m.