UN reaffirms strong support to people in Myanmar under military control
The UN leadership urged the military in Myanmar to respect will of people
---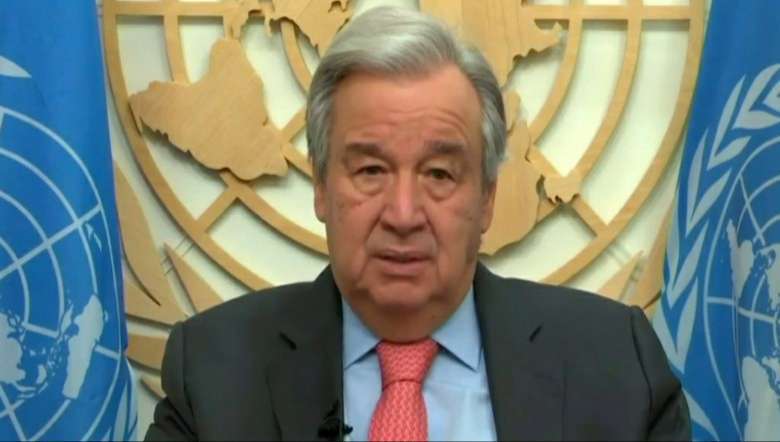 UN Secretary General Antonio Guterres
---
The UN leadership has voiced concern over the military taking control of Myanmar again and reaffirmed 'unwavering' support to the people's aspiration for democracy and peace in the country.  It urged the military against violence and to respect human rights and fundamental freedom.
UN Secretary General Antonio Guterres, in a statement, strongly condemned the detention of Aung San Suu Kyi, President U Win Myint and other State political leaders of the country. 
Voicing concern over the transfer of powers to the military in Myanmar, Guterres urged the military to adhere to democratic norms and respect the will of the people.
Myanmar State Counsellor Aung San Suu Kyi, President U Win Myint and other ruling political leaders were detained in a military coup before the starting of Myanmar's new Parliament, early Sunday.
The military-owned TV channel aired the transfer of power and the declaration of a state of emergency for one year in the country.
Allegations of discrepancies in the November 8, 2020, general election, in which Suu Kyi's National League for Democracy (NLD) won, was cited as the reason for the siege, according to reports.
Guterres, however, said the strong mandate to the NLD reflected the clear will of the people to follow the democratic path and reaffirmed UN support to the people of Myanmar.
First Published:
Feb. 2, 2021, 9:25 a.m.