Military takes control of Myanmar; Suu Kyi detained
The Myanmar military has declared a state of emergency for one year and said power transferred has been transferred commander-in-chief Min Aung Hlaing.
---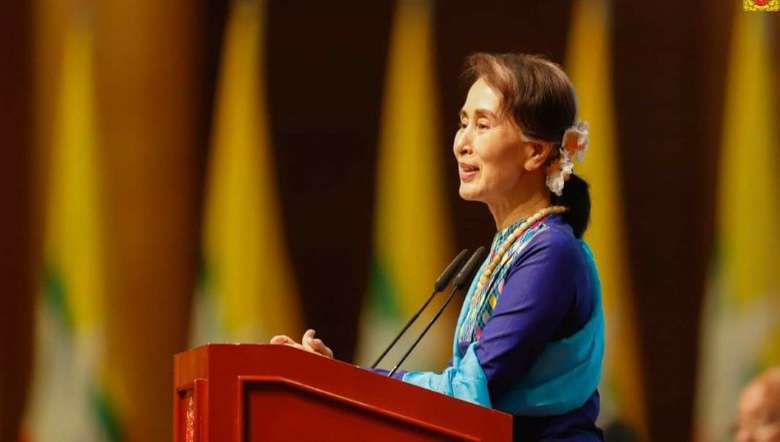 Aung San Suu Kyi (File photo: Facebook)
---
Myanmar military has taken control of the country and declared a state of emergency after it detained de-facto leader Aung San Suu Kyi and President Win Myint in the capital Nay Pyi Taw early Monday.
Staging the coup just before the new Parliament session began, the military declared in the state TV that a state of emergency has been declared for one year and power transferred. The military said it was handing power to commander-in-chief Min Aung Hlaing.
Soldiers are on the streets of Nay Pyi Taw and Yangon, the former capital of Myanmar, according to reports.
The militray coup took place after several weeks of tension between the military and the civilian government over allegations of fraud in the November election, in which Suu Kyi's National League for Democracy won.
The government was to hold its first Parliament session on Monday. 
Several other state and regional politicians, including the Karen chief minister, were also detained, according to sources.
Following the coup, communications networks in Myanmar were restricted. Several mobile phone networks down, according to reports.
On January 26, military spokesman Brigadier General Zaw Min Tun had asked the election commission to investigate the voter lists and warned of strong action if the election dispute over allegations of fraud were not settled.
The election commission, on January 28, however rejected allegations of vote fraud, and the military on January 30 said it will abide by the constitution and law.
The military ruled the country for nearly five decades till the democratic government was formed in 2011.
First Published:
Feb. 1, 2021, 10:41 a.m.