Sit-in-protest held demanding release of PTC's general secretary
The sit-in-protest was led by the units and block of Young Paite Association, PTC and,Paite Women's Association
---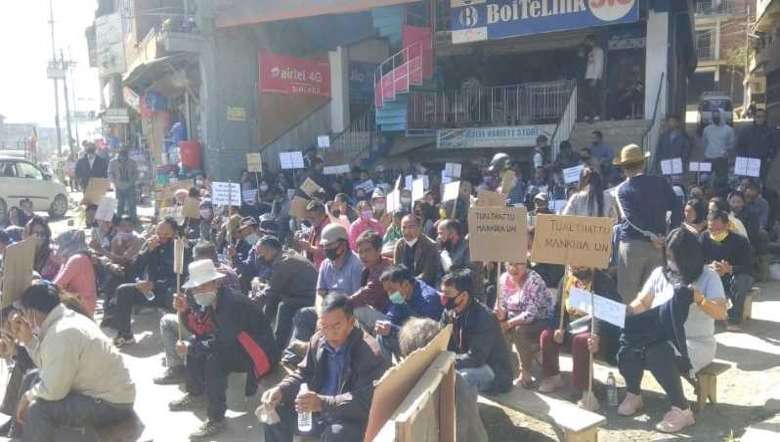 A peaceful sit-in-protest was held demanding the release of Paite Tribe Council's general secretary Thangzamuan Tombing at the intersection between Centre road and Teddim road, Churachandpur on Friday.case
The sit-in-protest was led by the units and block of Young Paite Association, PTC, PNP or Paite Women's Association. The protest demanded unconditional release of Thangzamuan Tombing, who is in police custody for nine days for abetting crime under the Arms Act.
The protesters held placards that read 'Arrest the murderer, not CSO leader', 'Respect human rights, stop flaunting rule', 'Stop harnessing CSO leader' and others.
Churachandpur police had filed an FIR relating to the murder of one Thangsonlal Guite alias Jimmy at Kanann Veng, New Lamka on January 12 by a gun shot. Thangzamuan Tombing has been alleged to be connected with the case.
First Published:
Jan. 30, 2021, 10:09 a.m.