Action will be taken against absent staff: Manipur Education Minister S Rajen
The education minister made surprise visits to different schools in Imphal West on Thursday.
---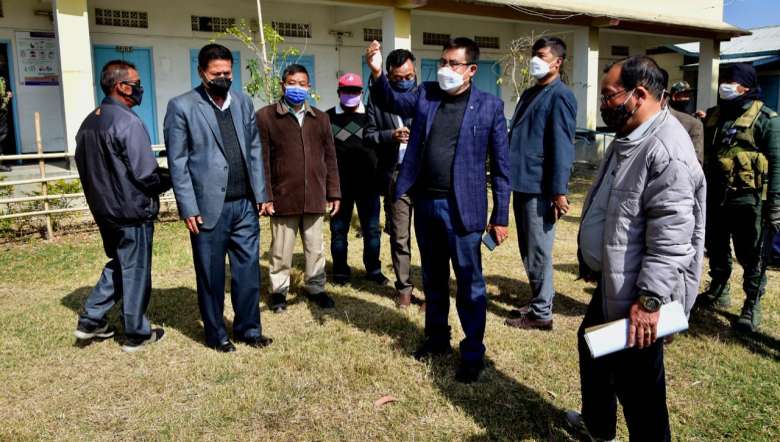 (PHOTO: IFP)
---
Manipur Education Minister S Rajen Singh on Thursday said that appropriate action will be taken against those teaching and non-teaching staff of schools and colleges if found absent during school hours.
The minister was speaking to the media during an inspection visit at different schools in Imphal West on Thursday.
Rajen said that as decided by the government, class nine and above have resumed from January 27 with strict SOPs. Education department distributed medical kits like hand sanitisers, face masks, washing soaps and detergents etc. to schools and colleges as a precautionary measure against COVID-19.
Staff and students should also follow the SOPs prescribed by the education department, he added. He said that surprise visits to schools and colleges will continue in order to ensure strict compliance of the order issued by the department.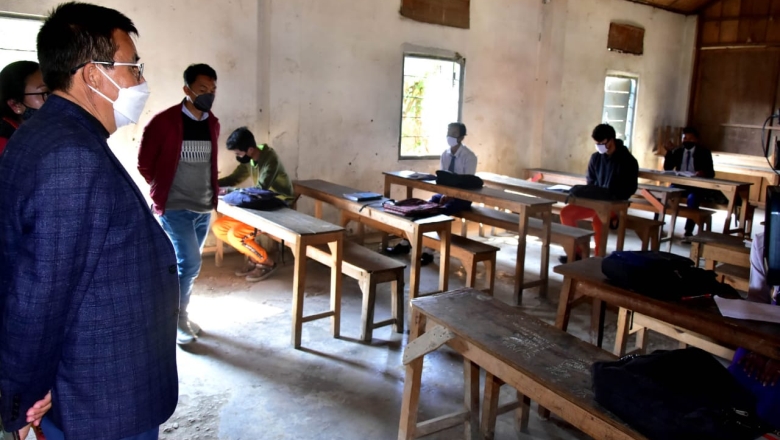 Education minister inspects a school in Imphal West (PHOTO: IFP)
The minister also appealed to the teachers, guardians, students and other civil bodies to cooperate with the new initiative of the government on the reopening of educational institutions in the state.
Rajen appreciated the school staff, students, guardians, officials of the Education department for their willingness and cooperation on the reopening of educational institutions. Attendance of the staff and students was also checked during his visit.
During the first inspection visit, the ministerial team visited Recent Higher Secondary, Sabaltongba, Awangkhunou Govt High School, Langjing Govt High School, Manipur Institute of Technology, MIT, Kebol Govt High School, Tera, Model Higher Secondary School, Ibotonsana Higher Secondary School, Uripok, Lilasing Khongnagkhong Govt High School.
Commissioner Hr and Tech Education M Harekrishna; commissioner Education (s) T Ranjit Singh; director, Education (s) L Nandakumar Singh; additional state project director, ASPD, SSA T Phulen Meetei; additional director, Education (S/V) Bisheshwar Khumukcham and others were also present during the visit.
First Published:
Jan. 28, 2021, 11:34 p.m.