Golden Globes 2021: Jane Fonda to receive Cecil B DeMille Award
The 83-year-old actress made her debut in 1960 Broadway play 'There was a Little Girl'.
---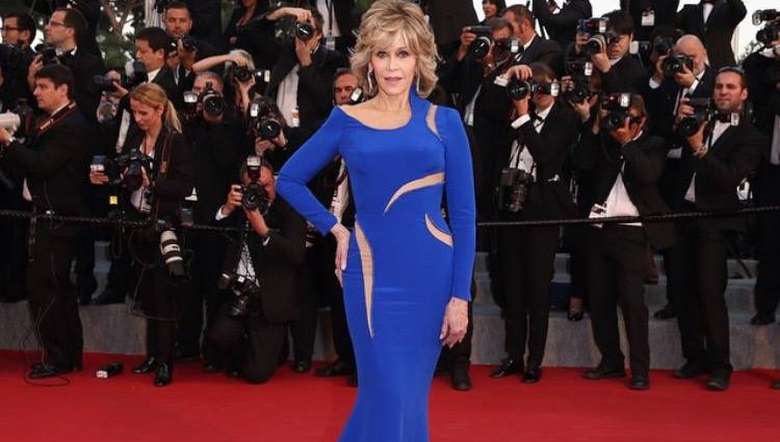 Jane Fonda (PHOTO: Facebook)
---
Legendary actress Jane Fonda will be honoured the Cecil B DeMille Lifetime Achievement Award for her acting and activism at the 78th annual Golden Globe Awards on February 28, the Hollywood Foreign Press Association (HFPA) has announced.
"The Hollywood Foreign Press Association takes great pride in bestowing the 2021 Cecil B. DeMille Award to Jane Fonda," HFPA president Ali Sar said.
"For more than five decades, Jane's breadth of work has been anchored in her unrelenting activism, using her platform to address some of the most important social issues of our time. Her undeniable talent has gained her the highest level of recognition, and while her professional life has taken many turns, her unwavering commitment to evoking change has remained. We are honoured to celebrate her achievements at the 2021 Golden Globe Awards," he said. 
The 83-year-old actress made her debut in 1960 Broadway play There was a Little Girl, for which she received a nomination for the Tony Award for best featured Actress in a Play. She rose to prominence in the 1960s with such films as Barbarella, Barefoot in the Park, and Sunday in New York etc.
Fonda was a visible political activist in the counterculture era during the Vietnam War. She was photographed sitting on a North Vietnamese anti-aircraft gun in 1972 while visiting Hanoi, during which she gained the nickname "Hanoi Jane". During this time she was effectively blacklisted in Hollywood. She has also protested the Iraq War and violence against women and describes herself as a feminist and environmental activist. In 2005, along with Robin Morgan and Gloria Steinem, Jane Fonda co-founded the Women's Media Center, an organization that works to amplify the voices of women in the media through advocacy, media and leadership training, and the creation of original content. Fonda serves on the board of the organization.
Fonda was a seven-time Academy Award nominee; she received her first nomination for They Shoot Horses, Don't They? (1969), and went on to win the Academy Award for Best Actress twice in the 1970s, for Klute (1971) and Coming Home (1978).
Due to the covid-19 pandemic Jane Fonda will receive the award on the Globes telecast, which will air on Sunday, February 28, 2021.
First Published:
Jan. 27, 2021, 7:07 p.m.