11th National Voters' Day celebrated across Manipur, state to launch e-EPIC
The e-EPIC will be launched in Manipur on Tuesday.
---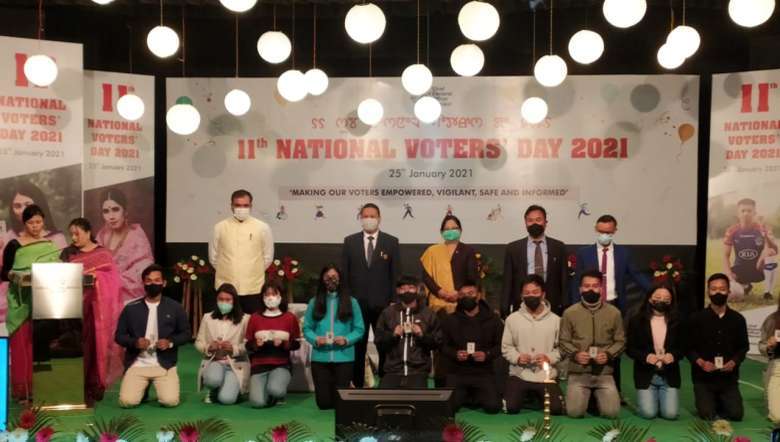 (PHOTO: IFP)
---
The 11th National Voters' Day was celebrated across the state on Monday with the theme 'Making our voters empowered, vigilant, safe and informed'.
During an event of National Voters' Day that was organised at JN Dance Academy by chief election office, PK Singh, who is also the chief BB electoral officer, said that e-EPIC, a digital version of elector photo identity card will be launched in Manipur on Tuesday to access the voter helpline app and websites. A total of 4,50,000 new voters were enrolled and enlisted in the voter lists, he added.
Anybody, who texts in the mobile number given in the website, can download the e-EPIC card on their mobile phone so that loss of storage will be taken care of. The new voters have the benefit of e-EPIC cards in the first phase of its issuance and by February, it will be open to all others who ever register by their mobile numbers. Colour photo of the electoral roll will be needed to make easier identification of the voters, PK Singh said.
During the celebration, DGP, LM Khaute stated that in comparison with the last three decades, the election in the state has changed. Many of the youths or 18 years above persons are enrolling in the voter list to choose the representatives. The election system has been changed and so the implementation of technologies.
PK Singh presented newly enrolled voters with badges and EPIC, and felicitated the SVEEP State Icons.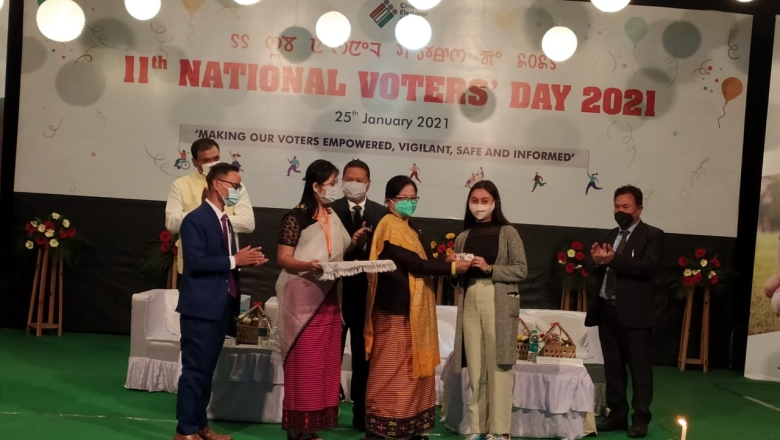 (PHOTO: IFP)
The day was also celebrated in every district, sub-division and booth level of the state as per direction of the Election Commission of India and the chief electoral officer of Manipur.
The district election officer or DC Imphal West also celebrated the National Voters Day at DC office Lamphelpat, Kombirei hall. During the function, administration of NVD took pledge, followed by distribution of EPICs, NVD caps and T-shirts to the newly enrolled voters. 
ALSO READ:
First Published:
Jan. 25, 2021, 10:02 p.m.