Two men arrested for hand grenade attack on governor's house in Imphal
The two men arrested in hand grenade attack cases were accused in several bomb attack cases, police sources said.
---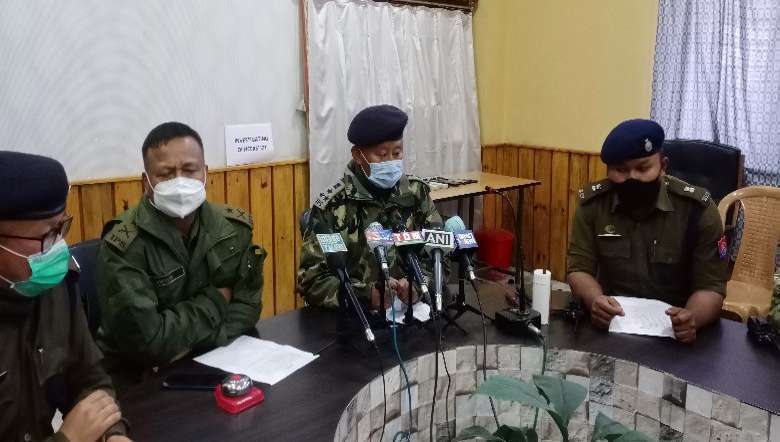 (PHOTO: IFP)
---
Two men accused in several incidents of bomb blasts and hurling of bombs in and around Imphal areas since 2019, including the recent incident where a hand grenade was hurled at the gate of Raj Bhavan, the state governor's house, have been apprehended by the Manipur Police in Imphal.
The arrested have been identified as Lisham Ibosana Meitei alias Jojo alias Kengba alias Michael alias Red, 42, son of late L Shamungou of Khongman Zone-3 and Konsam Manithoi son of K Bihari of Leirikyengbam Leikai. They were arrested on Sunday and Monday respectively.
Police have recovered eight circuit devices and two remote controls used for planting the bomb along with one mobile handset and two mobile SIM cards from the possession of Ibosana and one car (i-20), one moped (Pleasure) and four mobile handsets from the possession of Manithoi.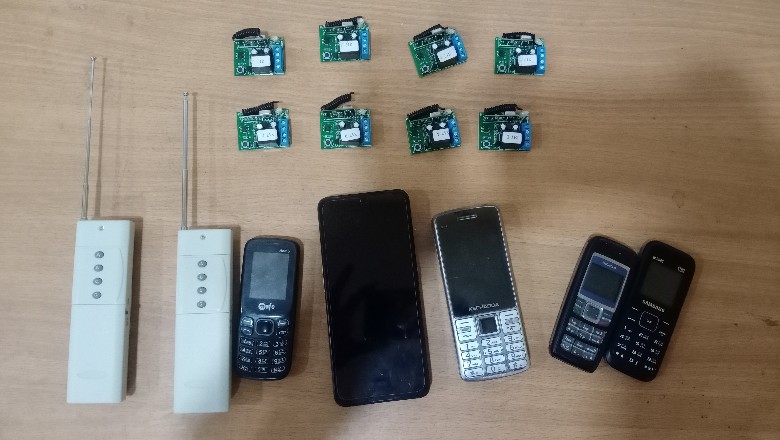 (PHOTO: IFP)
They were arrested by a special investigating team of Imphal West police team following the investigation in the incident of hurling grenade at the security forces deployed at the Raj Bhavan gate on January 19, said DIG (Range-I)  Themthing Ngasangva while briefing the media on Monday in Imphal.
Various CCTV footages were collected and analysed in and around Imphal area and intelligence were collected from various sources to nab the culprits, he said.
The DIG further said the clothes worn by both the accused persons on the day of the incident has also been recovered and it has also been learned that both the accused were arrested earlier in different cases and both are on bail.
During interrogation, both the accused persons revealed that they were involved in several blasts that took place in Imphal areas, including the hurling of hand grenades at several places, including Lilashing Khonangkhong in July 2019 and at AG gate in January 2020 and grenade blast and IED plantation at Yaiskul Police Lane in July 2019 among others, the DIG said.
Asserting that stringent security measures have been taken up in different parts of the state ahead of the Republic Day celebration, Themthing said that police have prepared maximum action plan to combat any unwanted incident.
IG (Zone-I) K Jayanta Singh supplemented that there might be a possibility of planting of bombs at different locations of the state as the main parts of the explosive devices and detonators of the apprehended circuit devices and remote controls are yet to be recovered.
As precautionary measures, the IG appealed to the public to stay far from any unidentified suspicious objects and immediately inform the nearest police station to prevent any unwanted incident.  
"Both the accused are incorrigible persons, they are trained to take up such unlawful activities," he added.
Police sources said the two accused persons are members of an outlaw UG group. However, they declined to reveal the name of the UG group which the accused persons belong to.
ALSO READ: 
First Published:
Jan. 25, 2021, 6:24 p.m.