Deprived of basic needs, poor children long to go back to school
Children under 18 years who are not in the voters' list were grossly deprived of TPDS food grains during the pandemic.
---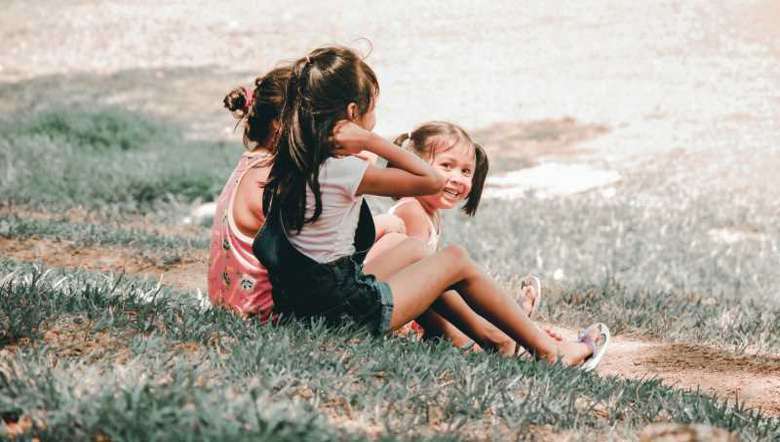 (Representational Image: Charlein_Unsplash)
---
As Coronavirus pandemic remains unabated for more than a year and restrictions continued to be enforced, uncertainty looms large over the future of children worldwide. In Manipur, as in the case of most places, the resultant impact of the restrictions and social and economic upheavals caused by the pandemic has severely affected children, especially those belonging to poor daily wage earners. TheImphal Free Press spoke to several children and experts in the valley to study the extent of the problems faced by poor children during the pandemic in the state. Most of them long for the school to open. While some say they miss the mid-day meals provided in school, others missed the books they get to read in school.
One 10-year-old Mercy Nganggom is a student of a government school at Keirao, Imphal East. She has twin brothers and a sister. Her father is a farmer and mother a housewife. The poor family has been facing financial problems. The problems became worse during the COVID-19 pandemic. The food produced from the field is not enough to be sold in the market. Owing to the financial constraint the family faced, home tuition was stopped for her and her siblings.
"I missed our school mid-day meal food. At home, my mother could provide food for us only in the morning and at night. I along with my brothers and sister play games the whole day. I want to go back to school to study. At home, we have no books to read," Mercy said.
One 16-year-old Nganthoibi Chanu is a student of a private school in Imphal West. Her family has only one smartphone that belongs to her father. She and her two brothers share the mobile phone to avail online class conducted by their schools. Her father does woodwork. But the pandemic has kept him off work and at home. As the pandemic situation affected the daily earnings of the father, they could not afford sufficient internet data.
"Due to lack of money, my father was not able to recharge the internet data. We needed the money to buy food for the family. So I missed online classes for more than a month," Chanu said.
Another child Ahmed Khan, 15, attends a government school at Imphal East. The family has two mobile phones. One of the mobile phones is not a smartphone and another smartphone is also not of high quality. His father uses the normal mobile phone and his brother uses the smartphone.
His father sells utensils at Thangal Bazar, Imphal. Due to the COVID-19 pandemic, his father stopped going to the shop and his brother is the only one that is supporting the family now.
"I do not know how the online class is; I do not use a mobile phone. And no government school is conducting the online class. Only those who study in private schools are attending the online class. As I have no class to attend, I go to play football," Ahmed said.
Children have been gravely affected by the social and economic upheavals caused by COVID-19 as all aspects of their life have been hit — their protection, nutrition as well as education.
Socio-economic distress caused by the pandemic has made matters worse for children living in poverty. These include those at risk of child labour, early marriage and trafficking, children with special needs and those in care institutions.
One L Ananda Singh, an illiterate young person, who had an early marriage and used to work as a shop attendant at Thangal Bazar, a clothing shop said that he got married at an early age and have three school-going children now.
"I am illiterate but will make every effort to provide education for my children. It is difficult for an illiterate person to get work. I am afraid of not getting any work for the sake of my children's education. Now, due to the COVID-19 pandemic, schools are closed and I am worried about my children," said Ananda.
Due to the pandemic, some of the shops remain closed while some are beginning to open in rotation wise. But even on days when the shops are opened, the shopkeepers have stopped calling him to work in the shops, he told the Imphal Free Press. So, he and his wife have started making candles and fruit pickles and selling them in small scale in their locality, he said.
Ananda laments that private schools are conducting online classes properly, so why not the government schools. However, he said that even if government schools provide online classes, he would not be able to afford a smartphone or any other devices to facilitate online classes.
"I have three children and studying in different classes, even if government schools open online class I would not be able to buy a smartphone for all," he said.
As much as he wants to send his children to private schools for better education, he is not able to afford the exorbitant fees charged by most private institutions. So, he sent his children to government schools.
A mother of seven-year-old girl child in Imphal said COVID-19 pandemic unleashed a perfect storm into the lives of most marginalised children. Rich people or parents by anyhow could be able to provide their children education at home by the home tutor or any other means of education. But what about children for poor people or parents? Their children spend most of their time playing.
The mother, named Laishram (O) Sanjukta, said another important issue is the smartphone; the children are spending lots of time on a mobile phone. It will be the biggest issue in the future.
"A child should not be under one roof; a child should learn the things in and around the environment with the growing stages of their mental level. Poor or rich children are the same, but the effect of the pandemic is hitting poor children the most. It is all because of parent's socio-economic status that has been affected by the COVID-19 pandemic," Sanjukta said.
For orphans and poor children too, the pandemic has brought increased vulnerabilities. The closure of schools, loss of livelihoods of parents and the absence of any safety net has pushed children into child labour.
"How long should I wait for the opening of hotels of Ema Keithel? My mother is the only one to earn money to keep us away from going hungry. Now, Kwairamband Ema Keithel is not opening and my mother's helper work in the hotel has stopped. So, as an elder brother of my family, I started labour work at a building construction site," said Nongmeikakpam Johnson.
Johnson is studying in class eight at a government school located at Khurai, Imphal East. His father died while he was in class four. After that, his mother is looking after the family of two sons and one sister. His mother got CORONA positive in August. Nobody was there to look after the family, so he started working as a labour worker even if he is underage and is against the law.
"I heard about the Child Labour Act but hungry stomach does not allow following the child labour. People may help once or twice. But how long will they help the whole family? It is better to work and earn ourselves, living until die needs to fulfil our stomach," he said.
Johnson further said, "I cannot see my mother in pain. My brother and sister are small; they do not know the trouble of my mother. So, I work and I will go to school also when it opens," he added.
Keisham Pradip, a former member of Manipur Commission for Protection of Child Rights (MCPCR) said children are more prone to toxic stress, violence, exploitation and abuse. World food programme reports 300 million of children will miss meals provided in schools. Child vulnerability will increase and result in several other problems. Rich family's children are vulnerable to abuse from elders, Cyberbullying and sexting. Among the children, those from poor families are more vulnerable to hunger, malnutrition, exploitation as labour and trafficking.
Right to food is inherent to life with dignity. Article 39 (a)  of the constitution requires the state to direct its policies towards securing that all its citizens have the right to adequate means of livelihood) and Article 47 (State to raise the level of nutrition and standard of living of its people as a primary responsibility) to understand the state's obligations to ensure effective realization of the right to life.
However, children under 18 years who are not in the voters' List were grossly deprived of Targeted Public Distribution System (TPDS) food grains during the pandemic. Universalization of Mid-day Meal and Anganwadi supplementary food were not fully implemented, Pradip said.
He said the increasing mental health issues reported, sudden spikes in substance abuse among children and skipping of routine immunization will give a long-term negative and fatal impact on the children.
Pradip also pointed out that unreported child marriage and child elopement is increasing in the state. He suggested that child-specific global and national planning for children should make. Prioritization of child vaccination, non-stop immunization, and accessible education required as immediate measures.
Research on the impact of COVID-19 should be conducted to study its pros and cons in respect to gender to take up special measures, he added.
According to research, India has the world largest education system with over 250 million students enrolled in over 15 million schools, nearly 37.4 million in 50,000 higher educational Institutions (HEIs).
According to the National Statistics Office (NSO), Only four per cent of the rural population and 23 per cent of the urban population of students above five years of age have access to a computer. Only 10 per cent of students are able to operate a computer, while 32.4 per cent of urban households 68 per cent of the population in India living in rural areas.
While for Manipur, the total number of senior secondary schools 247 (Govt. run 58) and total enrolment in all SS Schools is 65881; total secondary schools is 1120 (Govt. Secondary Schools 421); total enrolment in secondary schools is 88683; total enrolment in Govt. Secondary Schools is 17755. The dropout rate is 4.61 and transition rate from Class VIII to XI is 89, retention rate 95.39 and repetition is 0.39.
According to UNICEF, about 290 million children are affected by the closures of schools in India. The online classes during the lockdown were not as successful as a digital India drive could not even provide internet connectivity in all states of India.  And, 240 million children already live in "multidimensional" poverty; the crisis will push an additional 120 million children from the region into poverty. The report also stated that India will account for a bulk of the deaths of children aged five and under.
Child Rights and You (CRY), an NGO, highlights that between 2005-06 and 2017-18, India's Multidimensional Poverty Index improved from 0.283 to 0.123 but the pandemic now threatens to undo most of this progress because there has been a negative impact on nearly all socioeconomic indicators.
The recent Annual Status of Education Report has estimated that there has been a sharp rise in out of school children in the age group of 6-18. It has gone up from 1.8 per cent in 2018 to 5.5 per cent in 2020, and among all children under 16 it has increased from 4 per cent to 5.5 per cent. Almost six million children are already out of school, which may rise further due to economic insecurity. One of the reasons is that the admission process in the schools could not be completed due to COVID-19 lockdowns and containment measures.
The survey conducted by the Right to Education Forum, Centre for Budget and Policy Studies and Champions for Girl's Education stated in its survey report that about 70 per cent of the families didn't have enough food, which puts studies, especially education of girls, most at risk.
In India, during the lockdown concerns for the well-being of daily wage workers among other underprivileged people were being reported from different sectors. On March 26, Finance Minister Nirmala Sitharaman announced a Rs 1.7 lakh-crore scheme, titled 'Prime Minister Gareeb Kalyan scheme' to address the concerns of poor, migrant workers and those who need help.
Of the special measures taken up by the Central government, the state Manipur has implemented poverty-alleviation programme, welfare programme for children, integrated child development services and child protection services (institutional and non-institutional services) to support communities. However, the efficacy of the implementation is yet to be checked.
ALSO READ:
First Published:
Jan. 24, 2021, 7:44 p.m.