54 acres of poppy plants destroyed in Tengnoupal
Poppy plantation in Tengnoupal was destroyed as a part of the government's war on drugs.
---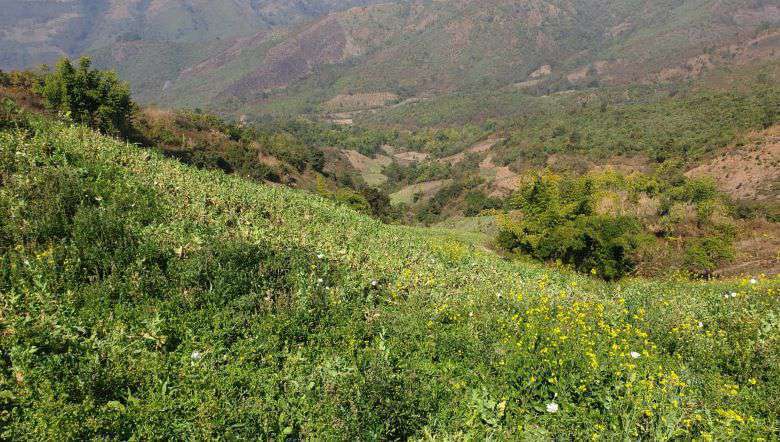 Photo: IFP
---
As a part of the destruction of illegal poppy plantation under state government's 'War on Drugs' mission, a combined team of Manipur police destroyed around 54 acres of poppy plants at Molphai hill range under the jurisdiction of Machi Police Station, Tengnoupal district on Tuesday.
The combined team was led by SP of Tengnoupal district, Th Vikramjit Singh, SP of Narcotics and Affairs of Border (NAB), W Basu Singh and other officers including additional SP (Ops) of Tengnoupal district, Krishnatombi; additional SP of NAB, RK Saklemba and officer-in-charge of NAB, Machi Police Station and Tengnoupal Police Station.
The drive was also assisted by police personnel of 3rd Indian Reserve Battalion and 2nd Manipur Rifles.
So far for the running crop year, Manipur Police has destroyed 1,804 acres of illegal poppy cultivation at various hill districts of Manipur.
First Published:
Jan. 19, 2021, 9:35 p.m.