Government schools producing position holders to be awarded cash prize
Manipur Education Minister S Rajen Singh said schools with the highest number of position holders will be given an amount of Rs 5 lakh.
---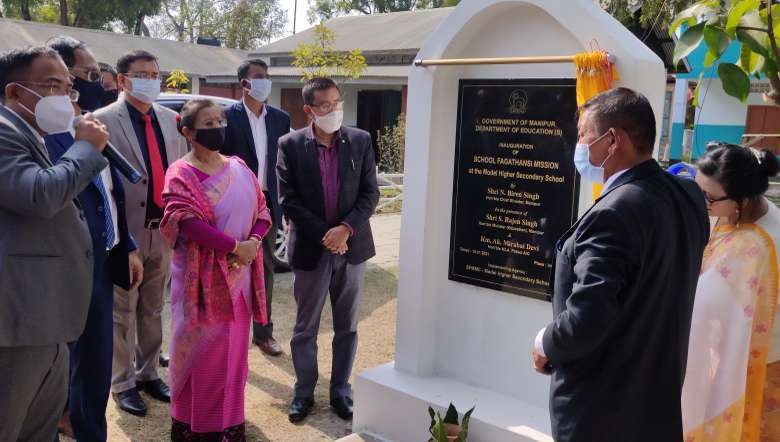 Government schools which produce position holders in class X and XII examinations conducted by the Board of Secondary Education Manipur (BOSEM) and Council of Higher Education Manipur will be given cash awards as an initiative to increase competition among government schools, Education Minister S Rajen announced on Monday.
Rajen made the announcement during the inaugural function of School Fagathansi Mission at Model Higher Secondary School, Takyel, Imphal West.
Speaking as the chief guest, Rajen said that increasing the level of competitiveness among government schools would be one best mechanism to improve the performance of schools. As such, the government will give cash awards to government schools which can produce position holders from this year onwards, he said.
Schools with the highest number of position holders will be given an amount of Rs 5 lakh while Rs 3 lakh and Rs 1 Lakh will be given to schools which secure second and third place respectively, he said.
For the district level, schools with the highest number of position holders will be given an amount of Rs 3 lakh, Rs 2 lakh and Rs 1 lakh respectively, he added.
Rajen further said that School Fagathansi Mission was launched in 2019 to impart quality education in government schools. Under this mission, each constituency has to select one school for bringing an all round development. However, the process has been hindered due to the pandemic, he added.
Nevertheless, the government will implement the mission to the remaining school as well, he further said while adding mass awareness programmes will be held before January 26 for effective implementation of National Education Policy.
He also said that bringing the performance of government schools at par with private schools is the main aim of the government to ensure quality education to each and every child.
Unable to bear the cost of studying in private school fees, many students had to drop out before completing their studies. To prevent such circumstances, improving the condition of government schools is much needed, he added.
MLA, AK Mirabai Devi, commissioner, Education (S), T Ranjit Singh and director, Education (S), L Nandakumar Singh also took part as president and guests of honour respectively at the occasion.
First Published:
Jan. 18, 2021, 9:23 p.m.