COVID-19 Vaccination: India gears up to roll out world's largest immunisation drive in 3000 sites
All states and UTs will be virtually connected during the launch of the COVID-19 vaccination drive to be launched by Prime Minister Modi on January 16.
---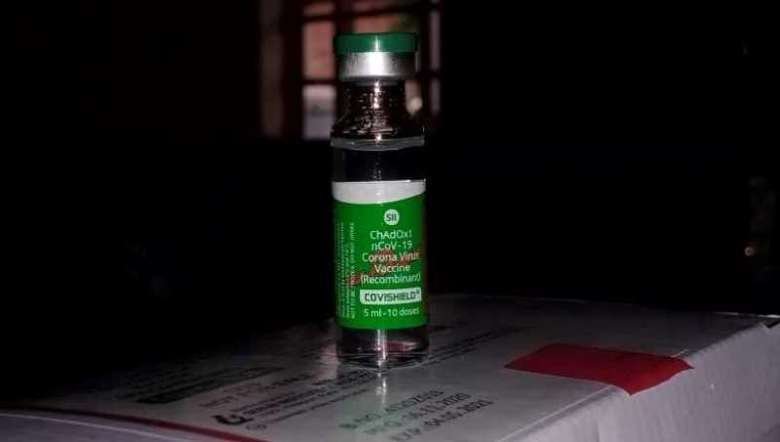 COVID-19 Vaccine Covishield (PHOTO IFP)
---
Prime Minister Narendra Modi is set to roll out the first COVID-19 vaccination drive in India on Saturday, January 16, at 10.30 am via video conferencing to check the pandemic which has affected over 10.5 million people nationwide. 
The world's largest vaccination programme will be conducted in 3006 sites across all states and UTs, which will be virtually connected during the launch, the Prime Minister's Office (PMO) said in a release on Friday.
Around 100 beneficiaries will be vaccinated at each session site on the inaugural day, the PMO said, adding that the vaccination programme is based on the principles of priority groups to be vaccinated.
Frontline healthcare workers of all states and UTs, both in government and private sectors including ICDS workers, will receive the vaccine during the inaugural phase, the PMO said. It said the vaccination programme will use Co-WIN.
What is Co-WIN?
Co-WIN is a software developed by the Union Health and Family Welfare Ministry. The digital platform will facilitate real-time information of vaccine stocks, storage temperature and individualized tracking of beneficiaries for COVID-19 vaccine. Co-WIN will assist programme managers across all levels while conducting vaccination sessions.
Co-WIN helpline
A dedicated 24x7 call centre – 1075 –  has been established for addressing queries related to COVID-19 pandemic, vaccine rollout and the Co-WIN software.
Adequate doses of both COVISHIELD and COVAXIN have been delivered across the country to all states and Union territories with the active support of the Civil Aviation Ministry, the PMO said.
COVID-19 Vaccine for Northeast India
Among the states in Northeast India, Assam which has the highest incidence of COVID-19 confirmed cases, received 221,500 doses of both Covishield and Covaxin. Manipur received 54,000 doses of Covishield, while Nagaland received 26,500 doses of the vaccine and Arunachal Pradesh received 32,000 doses.
Sikkim received 1,250 vials of COVID-19 vaccine. Tripura received 56,500 doses of Covishield, while Meghalaya received 35,000 doses and Mizoram was provided 18,500 COVID-19

Manipur has registered over 41,000 frontline health workers for the first phase of Covid vaccination in 10 sites across the state, while Nagaland has registered 19,690 health workers. In Assam, around 190,000 health workers, including ambulance drivers, will be vaccinated in the first stage.
The COVID-19 vaccines have been further delivered by the state/UT governments to the respective districts. All preparations are in place to initiate the programme on the principles of Jan Bhagidari, the PMO added.
First Published:
Jan. 15, 2021, 6:54 p.m.