Poultry ban and double jeopardy
IFP Editorial: Precaution is alright, but one has to consider the impact of such restrictions on the poultry industry and that too with sound scientific reasons also.
---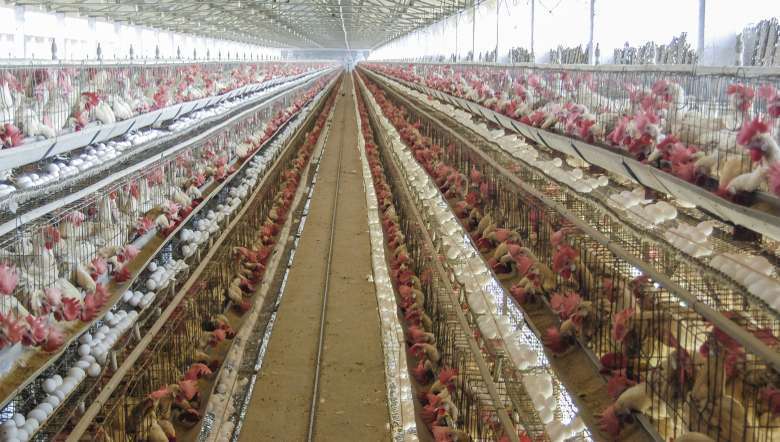 Representational image (PHOTO: Wikimedia Commons)
---
In the wake of bird flu outbreak once again in some parts of the country, several states have issued restrictions in the movement of poultry and poultry products. When the country is yet to recover fully from the impact of the pandemic Covid 19 on the economy including that of poultry industry, the avian flu outbreak has become double jeopardy to the poultry farmers. Some states have put a total ban on the interstate and intra-state movement of poultry and its products including eggs, while some states have only banned the movement of poultry excluding eggs. Manipur is in the first category of states which have banned interstate transport of poultry items including eggs. While assuring the general public not to panic as there is no case of bird flu in the state in a media briefing the state Veterinary Minister O Lukhoi Singh said that the government has already imposed a temporary ban on import of poultry and poultry products such as eggs and live birds including ducks, guinea fowls, turkey and quails through all the national highways connecting the state and at the airport as precautionary measures. District authorities have been directed to enforce the restrictions.
Precaution is alright, but one has to consider the impact of such restrictions on the poultry industry and that too with sound scientific reasons also. World Health Organisation (WHO), the global health regulatory body has advised non-vegetarians to take necessary precautions before consuming eggs or meat. These products must be rinsed thoroughly before cooking to ward off any germs on the surface, it said. According to a directive issued by WHO and UN Food and Agriculture Organisation, meat and eggs must be cooked at a temperature of 70 degrees Celsius, the normal cooking temperature to kill the heat-sensitive virus. For eggs, it is advisable to purchase only fresh produce and that bought from trusted sources. A runny yolk is an indication that the egg is stale or may be infected, and must be avoided.
Yet, one must consider what the relevant ministry has to say on the matter before taking a administrative decision and imposing it. The Union Animal Husbandry Minister Giriraj Singh on Monday asked state governments to not shut down poultry markets or restrict sales of eggs or broiler chicken meat in the wake of the avian influenza outbreak that has affected 10 states so far.
He said that unfounded rumours about poultry products could have a cascading impact on the rural economy. The bird flu outbreak has been confirmed in Delhi, Uttarakhand, Maharashtra, Kerala, Rajasthan, Madhya Pradesh, Himachal Pradesh, Haryana, Gujarat and Uttar Pradesh as of January 12. The latest cases were reported from Dehradun and Kotdwar in Uttarakhand on Tuesday. While H5N1 poses no apparent threat to humans, its highly pathogenic strains can be deadly to domestic poultry and sometimes, wild birds. This has had a devastating impact on poultry industry as authorities introduced restrictions to contain the spread of the contagion. Since the outbreak, prices of broiler chicken have plummeted.
The union minister had said that there is further no proof to suggest that restricting inter and intra-state movement of poultry products was necessary to curb the spread of the disease and appealed to states not to take such drastic measures without any scientific evidence. Unfounded rumours about the safety of poultry products could have a devastating impact on the poultry industry and hurt thousands of small farmers all along the sector's value chain, the minister had cautioned. The neighbouring state of Assam and several other states have not banned movement of eggs. Yet, the state has banned everything without taking into consideration the plight of poultry traders and farmers. This is indeed sad.
ALSO READ:
First Published:
Jan. 15, 2021, 1:44 a.m.