Happy Makar Sankranti 2021 - Why it is celebrated in India and Nepal
Every year, Makar Sankranti is celebrated in January to mark the winter solstice.
---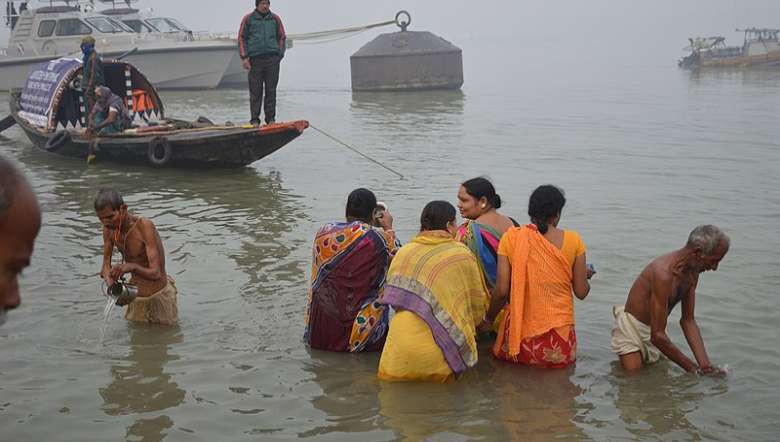 (PHOTO: Wikimedia Commons)
---
Makar Sankranti is one of the largely celebrated Hindu festivals of India and Nepal, which is celebrated differently in various parts of the two countries. This particular festival signifies a period of socializing and enjoyment with families members, taking care of the cattle, and celebrating around bonfires. But the most popular practice on the day of Makar Sankranti is flying colourful kites in the winter sky.
The Hindus in India observe Makar Sankranti with one of the world's largest mass pilgrimages, an estimated 100 million people attending the event. During this event, the devotees offer prayers to the sun god and bathe at the Prayaga confluence of the River Ganga and River Yamuna at the Kumbh Mela, a tradition attributed to Adi Shankaracharya.
Every year, Makar Sankranti is celebrated in January to mark the winter solstice. The festival is regarded as an important spiritual practice and accordingly, people take a holy dip in rivers, especially Ganga, Yamuna, Godavari, Krishna and Kaveri. Taking a holy dip in the river is believed to result in merit or absolution of past sins. They also pray to the sun and thank for their successes and prosperity.
A shared cultural practice found among the Hindu population of Nepal and various parts of India is making sticky, bound sweets particularly from sesame (til) and a sugar base such as jaggery (gud, gur, also Chaku in Nepali language). This type of sweet is a symbolism of being together in peace and joyfulness, despite the uniqueness and differences among individuals.
Makar Sankranti is an important pan-Indian solar festival, known by different names though observed on the same date, sometimes for multiple dates around the Makar Sankranti. It is known as Pedda Panduga in Andhra Pradesh and Telangana, Makar Sankranti in Karnataka and Maharashtra, Pongal in Tamil Nadu, Magh Bihu in Assam, Magha Mela in parts of central and north India, as Makar Sankranti in the west, Maghara Valaku in Kerala, and by other names. In some parts of India, it is believed that a demon was killed on that day.
Makar Sankranti is observed with social festivities such as colourful decorations, children going house to house, singing and asking treats in some areas, melas (fairs), dances, bonfires and feasts and flying kites.
Many melas or fairs are held on Makar Sankranti, the most famous being the Kumbh Mela, held every 12 years at one of four holy locations namely Haridwar , Prayag, Ujjain and Nashik. The Magha Mela (or mini-Kumbh Mela held annually at Prayag) and the Gangasagar Mela (held at the head of the Ganges River, where it flows into the Bay of Bengal ), Makar Mela in Odisha, Tusu Mela also called as Tusu Porab is celebrated in many parts of Jharkhand and West Bengal. Poush Mela is an annual fair and festival that takes place at Santiniketan in Birbhum District of West Bengal.
Mela Maghi is held in memory of the 40 Sikh martyrs ( Chalis Mukte) who gave their lives to protect Guru Govind Singh, the tenth Guru of Sikhism, every year at Muktsar Sahib in Punjab. Before this tradition, the festival was observed and mentioned by Guru Amar Das, the third Guru of Sikhism.
ALSO READ: 
First Published:
Jan. 14, 2021, 5:44 p.m.