COVID-19 Vaccination Drive: First consignment of Covishield vaccine arrives in Nagaland
26,500 doses of Covishield vaccine arrived at the Dimapur Airport on Thursday
---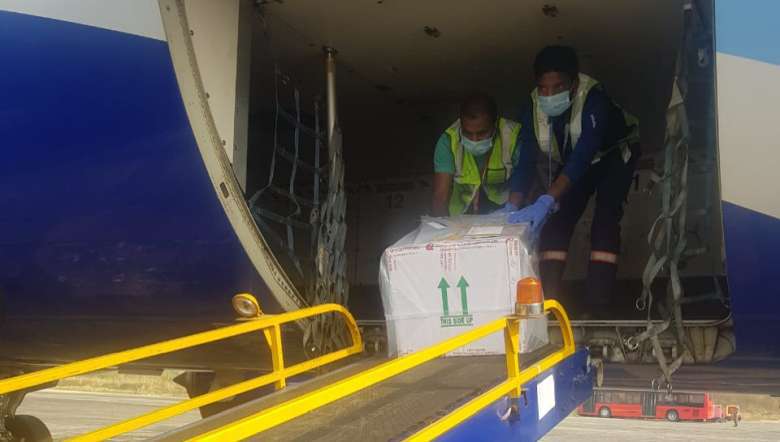 (PHOTO: Twitter/@pangnyu)
---
Nagaland on Thursday received its first consignment of COVID-19 vaccine - Covishield to join the countrywide COVID-19 vaccination drive starting January 16.
State Health Minister S Pangyu Phom said in a tweet that Nagaland has received 26,500 doses of Covishield vaccine. The COVID vaccine arrived at the Dimapur Airport on Thursday, the minister said.
"First phase of the Covishield vaccine has arrived today at Dimapur Airport. We have received 26500 doses from GoI & Nagaland will join the Nation in rolling out the first phase on 16th Jan' 2021. Grateful to HPM @narendramodi & Hon'ble Union Minister @Drharshvardhan," Phom tweeted.
The health minister said that the vaccines will transported to various districts under security protection.
Healthcare workers and  frontline workers will be the first to receive the vaccine, the health minister added.
As many as 19,690 health workers have been registered for vaccination in the first phase in Nagaland, according to the state health department.
Meanwhile, Arunachal Pradesh and Manipur have received 32,000 doses and 54,000 doses of COVID-19 vaccines respectively. 
 
ALSO READ: 
First Published:
Jan. 14, 2021, 4:56 p.m.