IFP IMPACT: Manipur government assures job to mob justice victim Thoudam Jibal
Chief Minister N Biren Singh met Jibal on January 5 and gave the assurance of the die in harness job which was reportedly rejected to him earlier.
---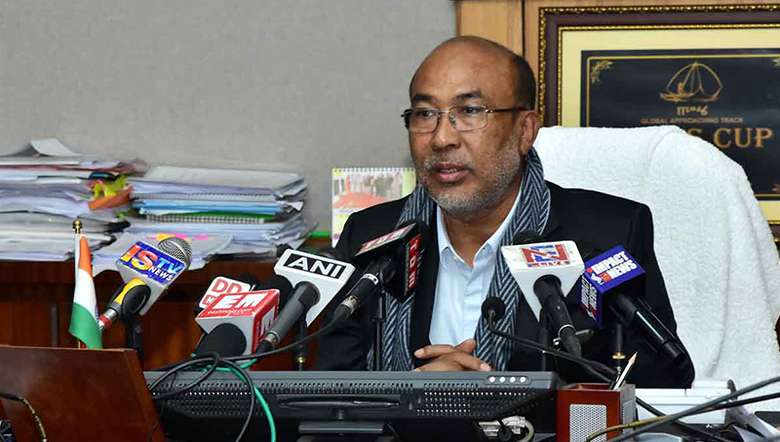 Manipur Chief Minister N Biren Singh
---
The Manipur government has assured a job to Thoudam Jibal, a mob justice victim, who spent over seven years in jail under false allegations and was freed by the court recently.
Chief Minister N Biren Singh met Jibal from Irilbung Machahal on January 5 and assured him, under special consideration, die in harness job which was reportedly rejected to him earlier. Jibal's father, who passed away, held a state government service as a forest guard.
The chief minister interacted with Jibal and his family members and said that Jibal spent seven years of his life in jail, facing false allegations. In an incident of mob violence, his house was torched and his family members were expelled from the locality, he said.
Considering the troubles Jibal and his family members had to endure, Biren expressed his fear that many other innocent lives could face such ordeals due to false allegations and charges.
On December 19, 2020, the Imphal Free Press had published a report on Jibal being released after seven years in jail and the victim's ardent appeal to the public against false allegations and mob violence.
After learning about Jibal's case, the chief minister requested MLA Kshetrigao assembly constituency MLA N Indrajit to arrange a meeting with the victim.
The chief minister directed Imphal East DC to construct his house and assured that he and the local MLA will help the construction. He further said that the die in harness job that was rejected due to Jibal being in jail will be taken up under special consideration so that he could be employed.
Strongly condemning mob justice and such forms of injustice, the chief minister posted his interaction with Jibal and his families in his Facebook post and urged the people to prevent mob violence in the future.
During an intersection over a phone call, Jibal told the Imphal Free Press that he will take up the die in harness job, which is due to him following the death of his father while in government service and said he would like to work for the people.
Jibal also expressed his gratefulness to the chief minister and lauded him for considering his situation and supporting his family.
Jibal, one of the three accused in the April 8, 2013 Seityabhama rape and murder case, was acquitted on December 14, 2020.
The three accused, charged under Section 120-B of IPC for criminal conspiracy were arrested and jailed. However, the Session Judge, Imphal East, which heard the case, convicted the other two accused but acquitted Jibal, as the prosecution failed to provide substantive proof against him for committing criminal conspiracy in the Seityabhama rape and murder case of 2013.
However, the joy of justice and freedom was shortlived. His homecoming was filled with sadness and grief. He found his house torched. The mob violence triggered by the incident drove his family members away from the locality. And his wife had left him for another man. He has lost almost everything.
The emptiness and sadness that greeted him on his return home, however, has opened a new world of complete freedom to dedicate his life for the welfare of the people. Having lost more than seven years of his life in jail and almost everything he had, he now wants to become a social worker and work for the people who are suffering and in need of help, Jibal had told IFPin an interaction earlier.
First Published:
Jan. 8, 2021, 6:59 p.m.