Cultural Festival of Manipur on January 13-15
Any interested artistes can directly approach or contact CWAF on or before January 10.
---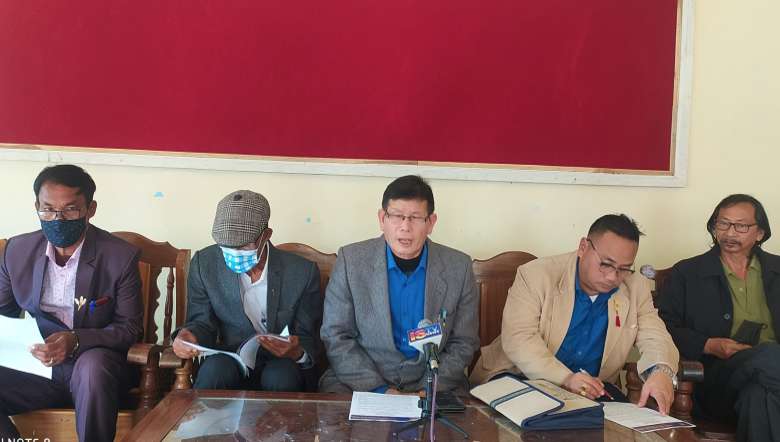 (PHOTO: IFP)
---
The Cultural Workers and Activists Forum (CWAF), Manipur is all set to organise a three-day Cultural Festival of Manipur from January 13 to 15 under the theme 'Reconstruction of Cultural Memory' at the auditorium of NT Theatre Manipur, Changangei Uchekon near Imphal International Airport.
In a press conference held at Manipuri Press Club on Thursday, CWAF chairman Buddha Chingtham said that they are going to organise the said festival for the first time since the formation of CWAF, an apex body of the cultural organisations of Manipur in 2018. The main objective of the festival is to promote, revitalize, strengthen and preserve the rich cultural heritage of Manipur, he said.
While appealing to artistes of the state to take part and showcase their performances during the function, he said that the festival would be a right platform to encourage and promote the artistes as it could create cultural awareness in the society. Any interested artistes can directly approach or contact CWAF on or before January 10.
Buddha said Manipur is known for its rich culture and traditions. However, its conditions are deteriorating due to various factors. Some of them are commodification of the art form, booming of social media, and betraying of their own culture and so on, he said.
Although culture is a representation of one's identity, no one, particularly the state government cares to preserve the art and culture of the state seriously till date, he further said. Even among the artistes, who are considered an important source in promotion and preservation of art and culture are performing the art with dishonesty, he added.
He urged the state government to form a separate advisory committee for art and culture. The deteriorating condition of Manipuri art and culture would reach the worst phase and may even vanish completely if the state government does not give serious attention, he said. Considering the situation, the constitution of an advisory committee for art and culture is highly needed, he added.
He informed that during the three-day event, various performing art forms will be presented. On the last day of the festival, an open discussion on the present condition of Manipuri art, culture and tradition will be held, he further said. Anyone who is willing to take part in the three-day event can contact  9862271870 and 9862296459, he added.
First Published:
Jan. 8, 2021, 12:50 a.m.