Now, pensioners in Manipur can self-update on mPension Manipur App
Enabling ease of accessing pension, the Manipur government has launched mPension Manipur App, an online platform for pensioners in the state.
---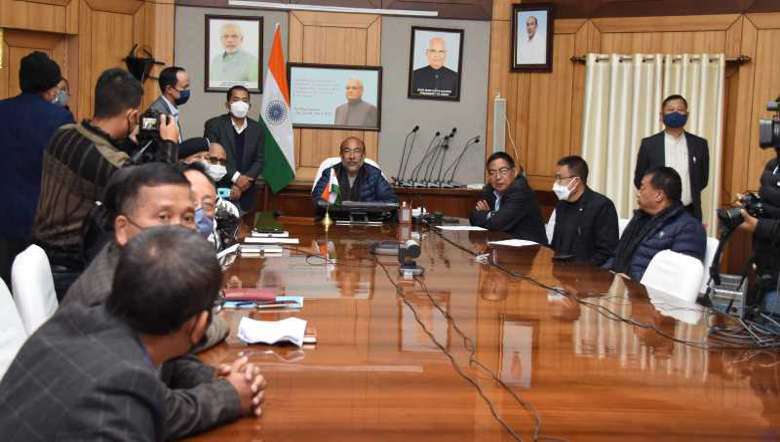 mPension Manipur App launched on January 4, 2020
---
Manipur Chief Minister N Biren Singh has launched mPension Manipur App, an online platform where pensioners can carry out self-updation without visiting the Treasury Offices.
Earlier, photographs of every pensioner drawing service pension from the Treasury Office is required to be updated every six months either by a personal appearance of the pensioner at the respective Treasury Office or by home visits of Treasury officials to the residence of the pensioner (in case of illness/old age). But now pensioners can make periodic photograph updation online using the app that was launched on Monday.
Here's how the mPrension App works | Know all about it
1. Pensioners instead of visiting the Treasury Office can make their periodic photograph updation online through a smartphone or a desktop/laptop, from the comfort of their own homes.
2. mPension Manipur provides facilities to the pensioners to send feedback to Treasures and make queries online.
3. The App notifies pensioners on the status of photographs submitted and the responses of their queries.
4. The App uses Artificial Intelligence techniques to detect whether the pensioner is alive or dead from the updated photographs and will allow the uploading of only photographs taken from living persons.
5. Pensioners can use mPension Manipur to upload photographs for updation (every six months), check the validity period of the last photograph, send feedbacks and queries to the concerned Treasury Office and receive messages from the Treasury Office.
6. The mPension Manipur App can be used and installed in any smartphone with a built-in camera (both Android and IOS) and desktop computer or laptop with a webcam.
7. After downloading the App in their smartphone or desktop/laptop, pensioners should take his/her photograph holding the front page of a leading daily newspaper (local/national) of the day in front of the chest.
8. The App verifies 'liveliness' of the pensioner being photographed.
9. While their photographs are being taken, pensioners should perform some facial movements in front of the camera as instructed by the App like smiling, opening of the mouth, turning of face, etc. before being permitted to upload a photo.
10. Photographs uploaded by the pensioners will be approved by the Treasury Officer of the concerned Treasury. In case a reason for rejection is found, pensioners will receive a message from the Treasury.
However, the earlier practice of pensioners coming to the Treasury Office for physical updation of every six months will also continue. mPension Manipur will function as an additional method to ease the problems being faced by pensioners/family pensioners. It may also give convenience to the pensioners residing outside the State.
First Published:
Jan. 5, 2021, 1:42 p.m.