As india detects new Coronavirus strain, Manipur waits for result of sample test
Of the sample tests of UK returnees, one test result has been sent to Pune for confirmation, the Manipur Health Services said.
---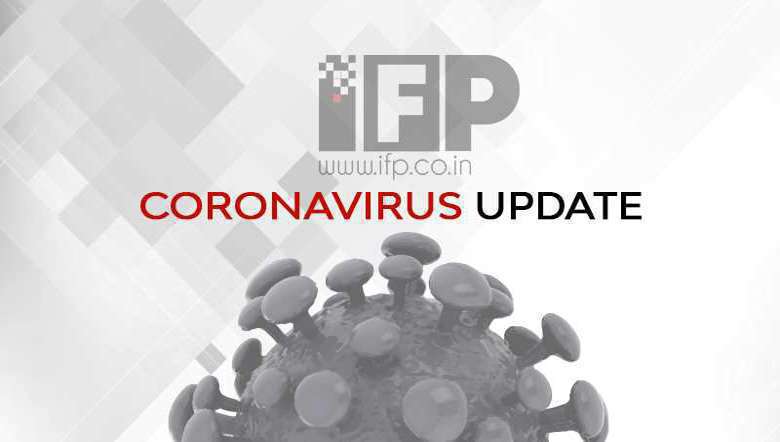 As the nationwide dry-run for COVID-19 vaccination began in Manipur on Saturday, the state awaits the result of one sample test that has been sent to Pune VRDL for confirmation of the new COVID-19 variant. Samples of two UK returnees were tested for the new strain, Health Service director K Rajo said at the weekly review meeting on COVID-19 in Imphal.
Addressing the review meeting in Imphal on Friday, Dr Rajo said the remaining 23 persons who travelled together with positive people have been tested, and their results came negative.
Dr Rajo said all sorts of preparation to face the new variant have started. The airport health services staffs have increased in numbers; screening has been strengthened; institutional quarantine and institutional isolation areas have been opened at RD wing. Health services workers are being decentralised so that they may be sent to each district of the state, he said.
Although the positive cases are declining in the state, he urged the public to maintain COVID Appropriate Behaviours of wearing face masks always, wash hands frequently and maintain physical distancing of 6 feet. He said the overall prevalence of seropositivity is low despite the consistent decline in the number of new positive cases per day during the last four days in Manipur, with figures going below 20 from January 1.
Dr Rajo also said the number of positive cases at the end of the previous year and starting of the year is 28,206 while the recovered cases is 26,742. Now, the number of active cases stands at 1,108 while recovery rate is 94.80 per cent, he said.
In November 2020, the maximum number of deaths was recorded at 113 when compared to other months. Of 356 total death cases, 139 were the people who are under the age group of 60-75-year-olds; 253 were males and 103 were females, he said.
He further suggested regular check-up of diabetes, BP and TB patients, taking micro-macro nutrients, keeping surrounding neat and clean and sleeping well to keep infection at bay.
The overall seropositivity rate of the state is 11 per cent. In district wise, the rate in Churachandpur is 17 per cent; Imphal West 20 per cent; Kakching 5 per cent; Ukhrul 3 per cent Age group of above 60 years are found to be more seropositive than other age groups, he mentioned.
In sex-wise, the seropositivity rate of females is 11 per cent for those below 15 years while the overall rate is 9.5 per cent, he said. For the age group of 15-24 years, the seropositivity of males is 9 per cent while the overall is 8 per cent. For the age group of 25-59 years, it is almost the same in both males and females with an overall rate of 13 percent, he said.
For those above 60, the seropositivity rate of males is 13.5 per cent, and the overall rate is 13 per cent, he added.
Meanwhile, the dry run for Covid vaccination began in Imphal West and Thoubal districts.
It is being held to assess the operational feasibility in the use of COVID vaccine intelligence network (Co-WIN) application in the field environment. The dry run will test the linkage between planning and implementation and identify the challenges and find a way forward prior to actual implementation
Nodal officer of health services, Th Nandakeshwor said that the exercise is a rehearsal for COVID vaccination. It is being carried out to monitor the vaccine delivery, testing receipt and allocation, deployment of team members, mock drill of session sites with test beneficiaries and finally, the necessary data entry in Co-WIN app.
In other parts of India, the dry run been started since December 28. In the state, the dry run started from Thoubal district and Imphal West. It was conducted in Thoubal district headquarters, CHC Yairipok, PHC Lilong, PHC Wangjing and UPHC Thoubal Bazar. For Imphal West, it was carried out at RIMS, Shija hospital, PHC Mekola, PHC Kakwa and CHC Sekmai, he added.
He said that for Manipur, the government of India is expected to give 46,000 vaccine shots but yet to finalise on the vaccine. The rehearsal was conducted successfully, he further said while mentioning that 42,638 health workers, providers and other providers were able to upload on Co-WIN app. 
The cold storage of vaccines is ready and well functioning, he said. Twelve vans for vaccine transportation are ready to transport the vaccines, he added.
First Published:
Jan. 3, 2021, 10:17 a.m.