Manipur: Civil leaders concerned over rising crime rate in 2020
According to a report by WAD, 189 cases of crime against women, children were reported in 2020. Imphal West district reported the highest number of crime against women and children.
---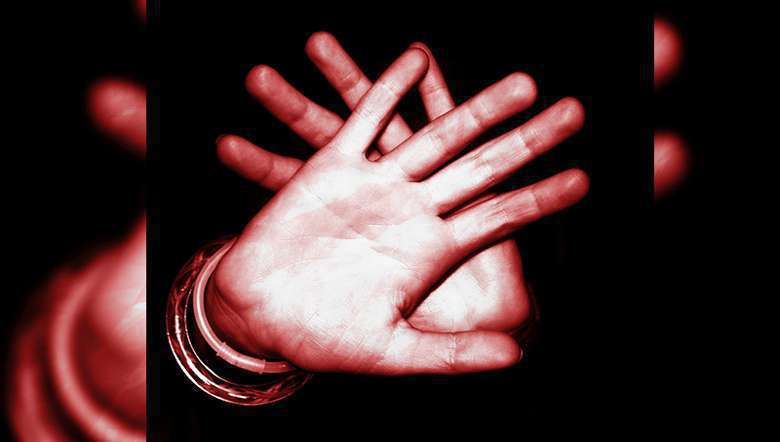 Leaders of various civil bodies working for the cause of women and children and victims of crime against women on Wednesday expressed concern on the increasing cases of violence against women and children in Manipur during COVID-19 pandemic while taking note that 189 cases of crime against women were reported during the period from January 1 to December 30, 2020.
The figures were tabled in a report by Women Action for Development (WAD) Manipur at the 'Reflection and Way forward on Issues and Challenge with respect to Violence against Women and Children' programme.
The cases included 32 incidents of rape; one case of gang rape and murder; 11 cases of murder; three cases of molestation; 40 cases of brutal physical assault; two cases of gang rape; twelve cases of suicide; 11 cases of suspicious death; 17 cases of trafficking; eight cyber-crime cases; six life attempt cases; 23 missing cases; four racial attack cases; seven delivery death cases; two kidnapping cases; one attempt to sell baby case; three attempt at child marriage cases; three medical negligence death cases; one attempt to rape case; one burned to death case; one abandoned case; WAD secretary Sobita Mangshatabam stated.
Although the cases of crime against women and children are decreasing in the state, there are still many unreported cases in the state, said Sobita.
She put the numbers of crime against women in Manipur as 282 cases in 2014, 283 cases in 2015, 274 cases in 2016, 239 cases in 2017, 181 cases in 2018, 195 cases in 2019 and 189 during the current year from January to December 30. The crime figure was based on reports compiled by WAD from the reports published in various local newspapers, she said.
According to a report by WAD, Imphal West district has the highest reports on crime against women and children as 65 cases occurred in the district.
During the programme organised by WAD at Castle Hotel, Palace Compound, various women activists, social workers, academicians and victims of crime against women and children shared their experiences during the prevailing pandemic.
After listening to their experiences, WAD takes a recommendation of good numbers of sincere judges needed in the state. There are requirements to amend customary law and put pressure to speed up pending cases, she said. The police department and citizens could work together in unity, and the policies of government need to be put into action, she added.
She further said that the government should support street vendors; women issues and human rights should be on the syllabus of students from primary level; proper public toilets should be made for male and female; mass sensitisation is required in the state.
Sobita also invited application for the best reporting award for the year 2020 both for print and electronic media on 'COVID-19 pandemic and its impact on women and children in Manipur'. The reported articles should be from March 23 to December 31, 2020, she said.
She observed that the domestic violence against women from their spouses was increasing in the state during the pandemic but almost all the cases go unreported. Due to the pandemic and the lockdown of some few months, many of the women were rendered helpless and could not seek help, she said. Although the Manipur State Women Commission under the National Women Commission had opened helpline numbers to make complaints and take help, many women were not aware of the helpline number, she added.
A domestic violence victim who took part on the programme said that staying together under one roof with her drunken husband during the pandemic was like facing death every second. Her husband had stopped earning due to lockdown and demanded money for alcohol, she said. Those days were hell for her and children, she added.
"I did not want my children to see any form of violence from my husband as it may affect father and child relationship but they witnessed it," she said. She had to borrow money on interest from her neighbours and kept it for giving it to her husband. She was also living under fear that her husband may return home infected with Coronavirus from a drinking place.
She said that despite facing various assaults, she managed to earn money by selling vegetables on the roadside of her gate as the lockdown period was extended. For the sake of her children, she had to abandon fear and come out on the street during the pandemic, she added.
With a new variant of the virus coming up, she expressed worry of the coming year that her children may not be able to go to school again.
While almost all the women who took part on the programme experienced the problems of staying together with spouses under a roof and the difficulty due to limited income, it was observed that they managed to earn and make contributions to the family.
ALSO READ: 
Domestic violence biggest crime against women in Manipur
Free from seven years in jail but broken, Jibal urges against false allegations and mob violence
Is neglecting crime against women a right approach during the crisis of COVID-19?
First Published:
Dec. 30, 2020, 11:04 p.m.