Operation Sadbhavana conducted in memory of Major Bob Khating
Twenty-four meritorious students and 14 sport persons from the districts of Imphal West, Imphal East, Bishnupur and Senapati were felicitated and awarded
---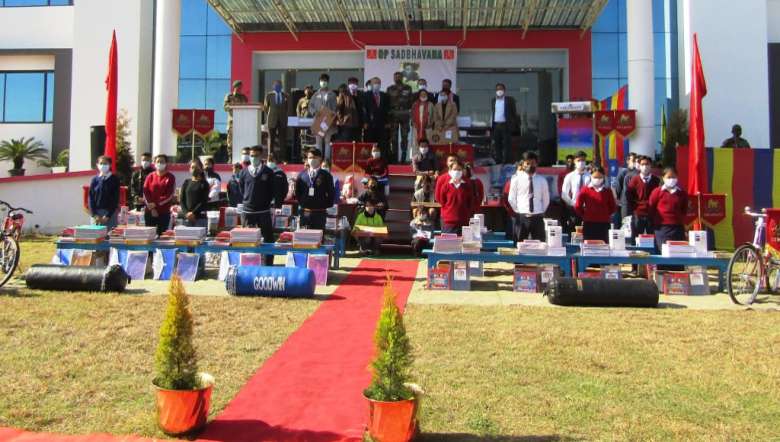 In a bid to motivate and promote young sports players and students, the 59 Mountain Brigade under the aegis of Red Shield Division, Indian Armed Forces conducted 'Operation Sadbhavana' on Tuesday in memory of late Major Bob Khating and presented sports kits, stationary items and scholarships to 24 students and 14 young sports players.
During the function which was held at Brilliance School, Malom, Imphal West, 24 meritorious students and 14 sport persons from the districts of Imphal West, Imphal East, Bishnupur and Senapati were felicitated and awarded for respective achievements made by them.
Commander of 59 Mountain Brigade, brigadier Ved Beniwal; major general of 57 Mountain Division, VT Mathew; (retired) lieutenant general K Himalay and others attended the function.
As a part of the function, Himalay gifted an ink signed copy of his newly released book 'Making of a General' to three students of Sainik School, Imphal, who are about to join Indian Armed Forces.
The scholarship, stationery and sports items were given under Major Bob Khating Scholarship project worth Rs 15 lakhs.
First Published:
Dec. 30, 2020, 12:18 a.m.