'Wonder Woman 1984' hits $16.7 m in box office despite Covid pandemic
One of the season's biggest release 'Wonder Woman 1984' is directed by Patty Jenkins.
---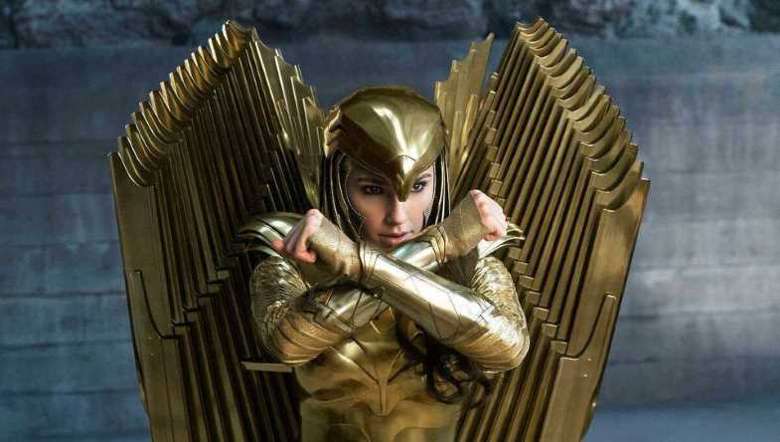 Wonder Woman 1984 (Photo: Facebook)
---
During the Coronavirus pandemic which witnessed several delays and downtrend in the entertainment industry, 2017's hit Wonder Woman sequel made the biggest opening weekend haul, according to reports.
One of the season's biggest release movies, Wonder Woman 1984 directed by Patty Jenkins, the superhero sequel starring Gal Gadot, broke from industry tradition as the first Warner Bros movie to debut on the company's streaming service HBO Max-and in selected movie theatres the same day - December 25.
Yet, despite many opting to watch Gal Gadot's latest outing as Diana Prince, a.k.a. Wonder Woman, from the comfort of their couches, Wonder Woman 1984 generated surprisingly robust ticket sales. The film collected $16.7 million from 2,100 North American theatres, half of the domestic footprint that would normally greet a blockbuster of its size. It's a steep fall from the debut of 2017's Wonder Woman, which grossed more than $100 million from 4,100 screens in the first weekend of its release. But then, the DC heroine wasn't battling a pandemic that resulted in mass theatre closures.
Overseas, Wonder Woman 1984 made another $19.4 million from 42 countries. The movie, which touched down at the international box office last weekend, has grossed $85 million worldwide to date. The follow-up will earn far less than the original Wonder Woman, which ended its theatrical run with a mighty $822 million worldwide.
Warner Bros offered slightly more transparency on streaming numbers compared to companies like Netflix, Amazon Prime and Disney Plus, which essentially conceal all tangible information on home entertainment viewership. AT&T, the parent company of Warner Bros. and Warner Media, said nearly half of HBO Max's retail subscribers viewed the film on Friday alone, along with millions of wholesale subscribers who have access to HBO Max via cable, wireless or other platforms. HBO Max, which launched in May, currently has 12.6 million active users.
Wonder Woman 1984 will be available on HBO Max for a month. After 31 days, the superhero tent pole will be pulled from the streaming service and will only be accessible to see in theatres until it reaches the traditional home entertainment frame.
The original Wonder Woman made more than $100 m at the US and Canada box office when it opened in more than 4,000 cinemas in June 2017.
Its sequel's opening weekend takings were a fraction of that record-breaking amount, yet it still exceeded box office projections, according to its distributor.
Gadot's Wonder Woman will be seen next in Zack Snyder's four-part of Justice League, due on HBO Max in 2021.
First Published:
Dec. 28, 2020, 7:43 p.m.