Seva Dal is one of most important wings of Congress party: MPCC president
The Congress party observes December 27 as Dal Day every year.
---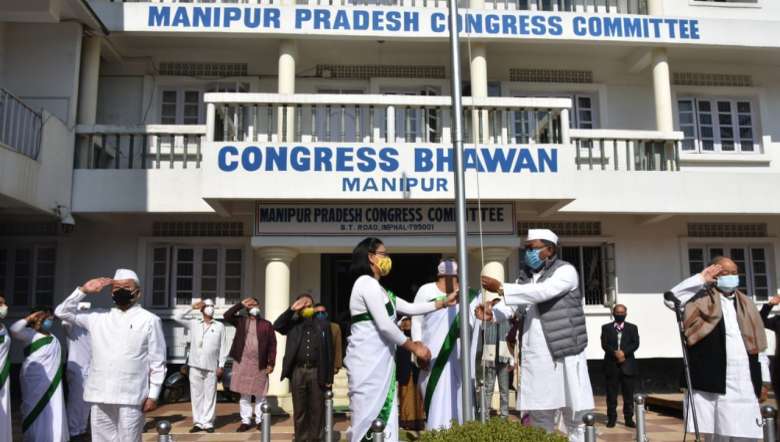 (PHOTO: IFP)
---
Commemorating the role played by Seva Dal during the independence movement, Manipur Pradesh Congress Seva Dal observed its 97th Seva Dal Foundation Day or Dal Day on Sunday at Congress Bhawan, BT Road Imphal.
During the function, president of MPCC Konthoujam Govindas hoisted the flag of Congress Party and Seva Dal volunteers took oath.
Addressing the media at the sidelines of the function, Govindas said that Congress party observed December 27 as Dal Day every year throughout India. On this day, the humanitarian service given by volunteers of Seva Dal during the movement of freedom struggles to leaders of Congress party and Indian soldiers is remembered.
He continued that volunteers of Seva Dal perform their duties with dedication and sincerity. It is one of the most important wings of the Congress party.
"The belief of Seva Dal to serve people with sacrificial spirit and live with unity is something which is worth learning by every section of society," Govindas praised.
He further appealed to the youths of Seva Dal to follow the footsteps of their leaders to fulfil the dreams and objectives of the wing in the coming days.
The programme was attended by leader of Congress Legislature Party, O Ibobi Singh; member of Congress Working Committee, Gaikhangam; and president of Manipur Pradesh Congress Committee, Govindas Konthoujam as chief guest, guest of honour and functional president respectively.
MLAs, former MPs, former MLAs of the Congress party, office bearers of MPCC, PCC members, chief of frontals or cells and party leaders also attended the function.
First Published:
Dec. 27, 2020, 11:34 p.m.