Two from UK tested, but new Coronavirus variant not detected in Manipur yet
RIMS general OPD to open from Monday, JNIMS's from January
---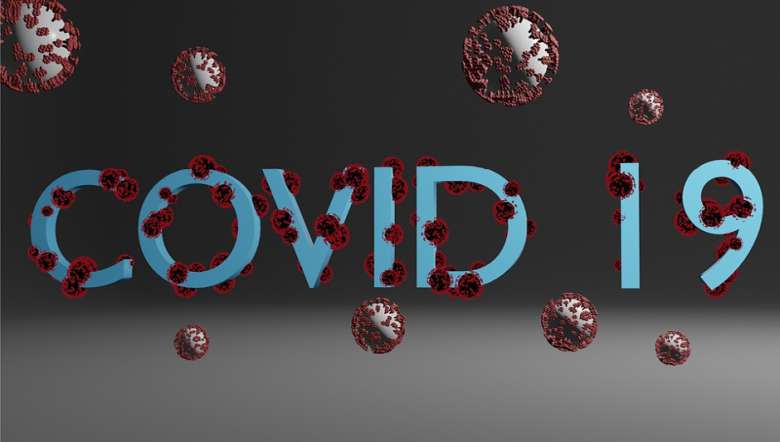 Representational image (Pixabay)
---
The new variant of SARS COV-2, which is considered to have already reached India is yet to be detected in Manipur, additional director of health department Khoirom Sasheekumar Mangang said on Saturday.
Speaking to the media during the weekly press meet held at the Medical Directorate, Lamphelpat, Sasheekumar said that the new variant would be able to be detected with RT PCR test. If the mutation is increasing then another option of testing would have to be used. In the state, the mutation may start but that will be minor, he added.
He further clarified that the belief held by some that the positive rate is decreasing because of reduction in testing is not true. According to WHO, out of 10 lakh population, when 150 get tested, the number of tests is adequate. The positive rate is decreasing and the test is being decreased, he said.
Health director, K Rajo said that two individuals from Imphal East that returned from the United Kingdom are undergoing testing. One among them got tested at Delhi and the test result was negative. However further tests have been done and the results will come out soon, he said.
He further stated that the national bureau agency is giving information of any latest entry from foreign countries.
While saying that the new variant SARS COV-2 also requires maintaining SOPs as the transmission level is said to be 70% higher from COVID-19. The new SOPs have been published, he added.
The health director further informed that the serosurveillance has been completed and out of 4,632 total collected samples, 503 are antibody positive. The study is continuing and the final finding is yet to be established, he added.
Rajo maintained that the COVID situation in the state has been improved to some extent that COVID-19 positive cases, home isolation cases have been reduced with increase in recovery rate since the last few days.
He said as of now total positive cases is 27,943, recovery rate is 26,247 and active cases is 1,352. Recovery rate has improved to 93.93 percent from 86 percent. Besides, death cases within 24 hours of hospitalisation have reduced to 20 percent and within 70 hours is 10 percent. It means that the awareness of treatment is increasing among the people, he added.
The director also informed that the cost of RT PCR test in government health facilities is free, true net (on demand) is Rs 1,150 while in private hospitals, the cot of RT PCR is Rs 1,400.
In connection with the vaccination, the state mission director N Shyamjai said that the Indian government is yet to approve the vaccine and the timing of vaccination. However, the arrangement of cold chain storage points to store vaccines is ready and van for transportation and district wise nurses are being kept ready for the vaccination, he said.
RIMS additional medical superintendent Dr Thokchom Sachindev said that general OPD of RIMS will be open from Monday (December 28).
He said that the ticket booking should be done on the phone by calling mobile numbers 7085406385/ 7085406468/ 6033855708/ 7085406433. The ticket price has been reduced to 30 percent, he said, adding that the ticket should be booked on during office hours from 11 am to 3pm.
While for JNIMS due to technical and other issues, the general OPD room will be open by January first week or second week, said JNIMS medical superintendent Kh Lokeshore.
First Published:
Dec. 27, 2020, 9:23 a.m.