Chronicling repression of pre-statehood days through the prison diary of Lamyanba NK Sanajaoba
Lamyanba Sanajaoba was truly a revolutionary nationalist and an activist who was coveted for nurturing and preserving the ancient cultural heritage of Manipur.
---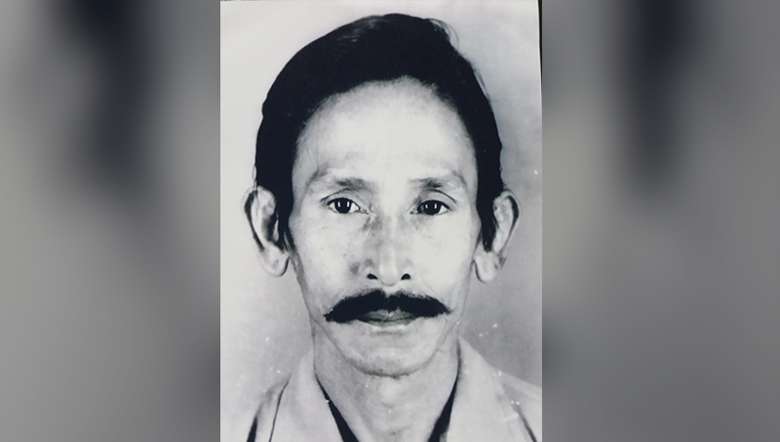 NK Sanajaoba
---
Renowned writer and scholar CS Lewis once wrote, "Hardships often prepare ordinary people for an extraordinary destiny". ButLate Nongmeikakpam Sanajaoba popularly known as Lamyanba Sanajaoba who is without question accepted by one and all as the pioneer of investigative journalism in Manipur is no ordinary man. He took an active role in the formation of Pan Manipuri Youth League (PANMYL) in the year 1968. In 1969, he became the founding editor of the monthly journal, Lamyanba, brought out by PANMYL. The pages of Lamyanba, as a powerful mouthpiece of PANMYL having political overtones under his firebrand editorship were replete with series of write-ups against the wrongdoings and regularly exposes of both the misdeeds and corruptions indulged in by high ranking officials of the government both at the Centre and the state, and also the atrocities of the armed forces. The journal also endeavours to inculcate the spirit of nationalism and patriotism among the youths of the state. One very notable and sensational report of Lamyanba which shocked the sensibilities and very much talked about with great notoriety by the Manipuri masses which can be mentioned was the rape of Miss Rose Ningshen[i], a 20 year old Tangkhul girl by BSF personnel and her agonies revealed in her suicide note. Later, after that brutal incident became public knowledge as reported byLamyanba, an eminent dramatist recreated it in his play 'Chanu Rose Sadum Phakkhrabee Nupi Amagee Tentha' (tr. Chanu Rose Lamentation of a woman flesh-feasted).
The translated suicide note of Rose Ningshen addressed to her boyfriend, Stone is reproduced herein:
"Most beloved…
In a world seeded with envy, our love shall never bloom together like those lovely flowers in the same stalk but we will bloom radiantly in that pure everlasting place of our true love. That I am leaving this world should not bereave you to utter melancholy. A life driven by gale of sorrow and unrequited words mortifies my soul and leaves me to choose only this lone way. For the days to come, we made promises to be one and together in our lifelong journey. But oh! My love I could not make for that moment! Oh! My life none is there to receive your lot. What a pity! Oh! My vanquished soul every second bears the brunt of bereaved feelings, bringing me to the threshold of defeat. Even the tears which flow like an eternal spring now dries up. Those tears were the only image of my life. I will be remembering in those looming darkness of hell the tale of you and I. From dust to dust let this body embrace its birthplace; let the earth dissolve my remains. Oh! How enviable for that last glance, to see one last time of my image in your eyes, but alas! Fate deceives me at this last hour. I choose my own disgraceful death and lo! I will walk as an outcast forever. My love when you remember me, turn your eyes to those darkest horizons for I reside forever in the abyss of darkness. There, you will find me treading all alone with a heavy sigh of regrets in that long darkness.
Love of my life! Feeling of sweet remembrance of those long hearty laughs and sharing each other woes fills my memory. At the dead of this night, far from here my love a deep slumber will be taking you to pleasant dreams. My last wish to see your visage shall ever remain unfulfilled as you are far from me… far across these ranges of hills.
For my lovely friends, though I am unable to write each a parting letter I plead to you to tell them my last farewell. In this early morning, I am glancing over the distance of your lovely place Bungpa. Remember, my love, how I wish to shower all my feelings and love, all I have for you like a cascade flowing down in your ocean of love. Have you ever received the letter I sent to you on 6-2-73? What could have happened for not returning any reply from your side? I have waited long and I am still waiting, but at the moment life steals away stealthily. Why and how did we ever get parted will only be known after you escape from this world. Oh Hell! Oh! Abyss of Darkness! I loathe going that dark passage. No one shall ever know who betrays whom. The secret is entombed forever.
The life of a maiden dries up from blooming into a lovely flower and lays in the heathen… unadorned, unaccepted, untouched. Only regrets on my part for I am choked with words which I am unable to tell you everything at this moment. What remains of the sad tale I will narrate to you closely in another lifetime, in another eternity. I will end with this note my love! That the only words that erupt from the truest, innermost part of me is the saddest part of our parting, the story of our failure to be together again.
Your Rose."[ii]
Lamyanba emerged as a total diversion from the existing publications and periodicals of those times, as it pioneered investigative journalism in Manipur. He was imprisoned in August 1969. Many said, he was arrested on charge of sedition for lampooning the then Chief Commissioner of Manipur, Baleshwar Prasad as 'Looter of Palace Gun', 'Amuraba Alibaba' (Blackie Alibaba) in his write-up at Lamyanba Journal, and a publication brought out by PANMYL titled, 'What is wrong in Manipur?'[iii]. Athokpam Tomchou, a well known playwright, who was with him together at the prison said, all of them, who got arrested in the same month of August, were charged under the same First Information Report (FIR) charging them with various sections relating with 'sedition' and 'waging war against the state'. They all got arrested under FIR 350 (8) 69/ US 395/397/431/436/120B/IPC and 11 West Bengal Security Act & 25 @ Arms Act. NK Sanajaoba, along with some of those arrested in connection with sedition and waging war against the state, was accommodated at Room No. 1. 'Raghu Gunda' of Singjamrei Kshetri Leikai, greatly famed for his notoriety, imprisoned in connection with the criminal activities, was a ring-leader of all the prisoners. All of them feared him and were under his control. Even those who were years senior to him reverently called him 'Tamo' (meaning elder brother) out of fear. It was at his room that Sanajaoba and Tomchou together were accommodated. Prisoners were served fish curry every Friday. The fishes meant for jail inmates, before being taken to the kitchen of the prison, considerable quantity of it used to be parted off by Raghu and stoked alive for his personal consumption and nobody objected. He ate it daily either fried or cooked at the kerosene stove in his room. NK Sanajaoba, being his locality elder, also, at his insistence used to have meals with him sharing his prepared fishes. All of them were freed after spending about 15 days in Jail.
One Sanasam Joychandra from Chingamakha was killed in firing by Central Reserve Police Force (CRPF) personnel in connection with the agitation for demanding statehood during the visit by then Prime Minister Indira Gandhi. In its immediate aftermath, all of them including Sanajaoba who recently got released were again arrested under non-bailable warrant. Most of them were accommodated at Room no 12 together with some of the convicted Meitei State Committee rebels. Since Raghu was no longer in the prison, they also ate what was being served for all. The meal served was pest ridden, badly odoured filthy Usna Rice for storing long in the godown. Fish curry was served every Friday. Otherwise it was 'Dal' most of the time though vegetables were occasionally served. If at times, new prisoners were sent in at the evening, the cook of the prison, just to make it sufficient, poured water at the vessel of the cooked dish. At that time, Ibomcha 'Mijaba' (Man-eater) of Meitei State Committee, along with some other convicts cooked food for the prisoners. The quantity of meal for a prisoner was just a bowl each of rice and dish. It seemed after having such food in the prison, a strong motive for protest and reformation was born in the minds of Sanajaoba. It afterwards came to greater light in the subsequent events. As the first step, uncooked rice was distributed to each room in the morning before cooking. That was done so that prisoners could screen out the stones and pest from the rice grains for their consumption. Sanajaoba stored those stones and pests screened out from the rice in an empty Vicks Can and kept it safely with him. He later showed those pests and stones to the jail superintendent when he came for the inspection visit and protested with a demand for providing quality food. The superintendent, before he went, assured stating, 'Yes, I'll look into the matter'. Even then, nothing happened and there was no improvement.
At that time, there was a trend of abusing the new-comer prisoners by asking their reason of imprisonment or by giving any flimsy ground. In the process, new-comers were physically assaulted, made to sweep brooms and wipe the room and clean the toilet. Sanajaoba objected to such acts and afterwards it was no longer done. All the prisoners respect Sanajaoba. Those others imprisoned in connection with 'revolutionary case' were also respected. Tomchou and Sanajaoba, together decided to try writing by bringing in pen and paper, since they thought they were going to serve jail time long term as they got arrested under a non-bailable warrant. At that time, prisoners were forbidden from writing and possessing pen and paper. There was a criteria for providing a specific number of blank papers to 'A' and 'B' Class political prisoners. But they were classed in 'C' category together with the ordinary prisoners. So, pen and paper was forbidden to them. So, Tomchou and Late Sanajaoba decided to write secretively. Writing had been the heart and soul for both of them. At that time, Tomchou, as scriptwriter, had already to his credit about four stage plays and ten courtyard plays. Sanajaoba treated Tomchou with great affection and love. The pseudonym used by Tomchou in his writings as pen name, 'Atom Luwang' was coined by Sanajaoba while they were together in the prison. That way, they started well set for the writing. One ink fountain pen was brought for him. And the paper was brought in by the convicted prisoners who were less censored by the jail staff. As for Tomchou, on the day of his appearance before the court, some ball pen refills were brought in by inserting it inside the fly-chain of his pants. And a pen was made by putting the refill inside a 'Langchak' (tr., Bobbin for the weaving shuttle ). But he still doesn't have any paper. Somehow, he had to find ways. He wrote a script of the play diagonally superimposedly against the parallely printed letters of the Science Reporter copy with a red colour refill. That script titled, 'College Girl' was (Courtyard) played by the yesteryears famous comedian, Oinam Babu and his party. After that, another play titled, 'Ningsinbidraba Ningthemcha'[iv] (Forgotten Ningthemchas) based on the life of Ningthem Herachandra was scripted. Another Drama titled, 'Keishumshang' based on his experience in the prison was also scripted. So, he altogether wrote three scripts during his prison life. Sanajaoba also wrote many essays for his 'Lamyanba' periodical. Sanajaoba and Tomchou slept together in the same bed. Their bed was laid cornermost so that it would not be sighted at the vigil of the jail staff. They also persuaded the fellow inmates for not disclosing their writing to the jail staff. They also distributed cigarettes and bought tea at the canteen for the fellow inmates to win over them.
After some days, Late Nongmaithem Pahari, who needed no introduction and Late Dr. Manimohon also joined in as prison inmates. They were arrested under FIR 350. That time, N. Pahari was still an employee of All India Radio. Dr. Manimohan runs a homeopathic Clinic named 'Rapid Care' at Masjid Road. Dr. Manimohan was a person who played a major role for the emotional integration among the people (hill-valley) of Manipur as an activist of Manipur Cultural Integration Conference (MCIC) under the leadership of Late Maharajkumar Priyabarta. Pahari and Manimohan were also accommodated in the same room, Room no. 12 with Sanajaoba and Tomchou. Pahari, since already well acquainted with Sanajaoba, three of them including Tomchou share the same bed. At that time, Pahari must be around 35/36 years of age. He seemed slightly senior to Sanajaoba. Pahari also treated Tomchou endearingly after knowing that he is a playwright and also sings popular songs in his college life. In the night time, Pahari spent his time singing at the request of the fellow inmates. Songs sung by Pahari at those times were 'Ho Ema Poknafam Ema Nangumbi Yaode Ema', 'Khonglam Laman Singamloi', 'Ahingda Khongbi Ho Tamna', etc. There was one humorously interesting anecdote about N Pahari. The prisoner inmates in the jail were paraded and herded like poultry and let to enter one by one, after noting them, by the jail warder. That day, the total inmates for Room no. 12 was 28. The following day, the warden, Luingam came and unlocked the key. He was a havildar belonging to the native hill community. He started parading some prisoners and counting them. Those arrested in 'revolutionary case' were excluded from the parade. They were counted in their respective bed. That day, the total number count was only 27. Havildar Luingam must have panicked as one number of inmates was less from the preceding count of 28. The difference in the number count was because Tomchou with his diminutive physical stature went unnoticed as he laid down between physically broad statured and tall Pahari and Sanajaoba. Luingam from the doorstep of the room said, 'Ojha Pahari, the number of prisoner inmates is less'. It seemed Pahari must have realised the situation. He instantly stated, 'Eigi nakandei sirane' (whether the one besides me).  Tomchou also just pulled out his head from inside the blanket. Seeing that, the Havildar went saying, 'ok, ok, everyone please take rest'. Afterwards, they laughed remembering the incident. There was one jail staff whose name is Kondum. He worked as a typist clerk. In the night time, he used to share the meal and slept together with the prisoner inmates. Sanajaoba persuaded Kondum to secretly bring out a copy of the jail manual from the staff cupboard. It contained the rules and regulations which were to be followed in the jails of Assam and Manipur. Tomchou and Sanajaoba hurriedly hand copied the contents of the manual in a night and returned to Kondum. Sanajaoba became more agitated and dissatisfied after reading the jail manual. More importantly, the manual clearly mentioned the quality and quantity of food to be provided to the prisoners. Sanajaoba clearly noticed that all those provisions in the manual were not complied with and followed by the Manipur administration. To sum up, a prisoner should supposedly be given a meal costing Rupees Seven at the rate of those times. But it seemed, they were served with a meal costing only Rupees Three. It came to know that the prisoners were deprived of their due rights. Earlier plead to the Superintendent also doesn't pay any heed. This time also, some of them led by Sanajaoba made a verbal request to the jailor. But it proved futile. From that, Sanajaoba decided to take steps for a hunger strike.
That day, they (including some RGMs[v]) were to produce before the Lamphel DC Court for remand. That morning, they all decided to not have meal. Doing so, they all have turned up to go to court without having meal. They all have walked out of the jail inner gate and paraded near the outside gate for boarding the vehicle. Since, those who went to court the previous days said they were not properly checked, Tomchou also joined in the parade, tucking in two completed scripts in his stomach. But that day was so unfortunate that Jailor Saranthem Nodiachand was found sitting in a chair taking a sun-bath near their parade. Since he was present, jail staff started screening them one by one. Tomchou suddenly got alarmed, thinking that he would surely be caught this day. Continuingly thinking, what means should he find, he tried to stand at the last. Just at his back, there was one cupboard for keeping guns. He then steadfastly pulled out the scripts and kicked it underneath the cupboard. Nobody took notice of it. Then, all of them after getting thoroughly checked, lifted the vehicle. After the vehicle started, he could still properly see scripts. Anxiously thinking whether it was him alone who was seeing it, they reached the court. After reaching the DC Court, they all sat together in a room. In the meantime, Yambem Tijendra, the editor-in-charge of 'Lamyanba', was just sighted outside the window. Sanajaoba steadfastly pulled out a bunch of paper and threw it outside the window. Tijendra picked it up and went away. Tomchou was awestruck thinking how Sanajaoba managed to bring it concealed despite the rigorous check. Just after Tijendra went, jailor came in a jeep and Sanajaoba was isolated in a room and thoroughly checked. From that, it could be comprehended that, either there was something in relation to the hunger strike going on in the jail after they went or it was suspected that Sanajaoba possesses something in writing about the misdeeds of the government. And Tomchou, thinking of the scripts he kicked in underneath the cupboard, spent time anxious and restless. After they were remanded at another date, they returned to jail. Tomchou felt a sense of relief when he found the script still there lying intact. During that moment, clerk Kondumba just came out. Tomchou terrifyingly told Kondumba to collect the scripts and bring in when he comes. Saying so, he passed through the inner gate and entered the jail. After reaching jail, they could feel that something had happened. The authorities already have come to know why the prisoners were fasting and who their leader was. Also, it came to know that the authority recovered some of the writings of Sanajaoba which he kept in hiding. It later came to light that it was due to the undercover jail staff among the fellow prisoner inmates. That was a very shameful day for Sanajaoba and other prisoners. It was because all hunger strikers were herded to the kitchen and made to have their meal. They all ate unwillingly. Sanajaoba was publicly shamed for instigating hunger strike in the prison and also for writing 'Larei Lathup' (tr., Inconvenient Truth) in the 'Yukhal Marumda' column. He was shamed by herding to every room of the prison with two prisoners respectively pulling his long moustache from either side. One of the two who pulled his moustache really cried with shedded tears. While he pulled Sanajajaoba's moustache, he wiped his own tears with the other hand. That day, Chief Warden hued and cried angrily with red-eye using the most degrading filthy language. Sanajaoba doesn't utter any word other than, 'hujjur[vi] nangsu Meitei machani ko', meaning Hujjur, You too are Meitei. These few words sum up the inner thought of them all. While Sanajaoba was publicly shamed by herding to each room, Tomchou was worryingly bothered to makeshift the concealed written papers. Finally, he properly seal wrapped it with a plastic and kept inside a broken commode of the toilet. And some 'muk-matum; (solid ink), he put it inside an empty packet of the Panama and after squeezing it deposited among the waste piles in the jail yard. But one Mangi who was in the jail at Room no. 13 in connection with the murder related case from Poirou had picked it up and taken to his room. Tomchou went after him and told him that there was a bomb in what he picked up. Poirou then with a shocking surprise gave it back to Tomchou with bewilderment. Then after collecting the ink, Tomchou returned the empty Panama packet to him. Inside the jail, an empty cigarette packet was much sought after as the aluminum foil inside it was used for roasting 'Ngari' (Fermented Dry Fish). Mangi picked it up also just to take that aluminum foil.
After Sanajaoba was publicly shamed, he then was kept in an isolated cell without having contact with any other. His room was not so far from the one he earlier resided in, but his compound was fenced with iron barbedware from the other. In the nightfall, he was seen troddling in his compound. They saw each other, but didn't have the chance to talk. Sanajaoba no longer had pen and paper. They were left with no means to communicate with Sanajaoba. But he throws out a thing above the barbed wire passing over it. It turned out to be a squeezed empty panama Cigarette packet. Tomchou picked it up pondering there must be something in it. To his surprise,he found a letter neatly written with a bottom of the match stick at the aluminum foil of the cigarette packet which was clearly legible. Seeing it, Tomchou was surprised at the presence of mind and wit of Sanajaoba. He writes: 'Let the outside world know, there are atrocities going on inside the jail'. But there were no means to fulfill what Sanajaoba decreed. Shortly after that incident, the Manipur government had enforced Orissa Preventive Detention Act. Under the Preventive Detention Act, Sanajaoba, Pahari, and Dr. Manimohan, some RGM members were all relocated at the new jail situated at the back of the Nambul River where Jadonang was hanged. Major Akoijam Nilakamal, who was in the list of suspected RGM was also imprisoned along with them. Maybe because specific charges could not be framed against them, Tomchou and some four/five of them remained as ordinary undertrial prisoners. Sanajaoba and others, who have been imprisoned under Preventive Detention (PD) Act, after they have been shifted to new jail, enjoyed the status of 'B' class. And accordingly, it was heard that they were allowed to write and their quality of food considerably improved. A get-together for the detainees was organised at the new jail in March 1970. Sanajaoba reminisced Tomchou and summoned him to attend by sending one warden. Tomchou also happily attended it. That was the last day for Tomchou to meet Sanajaoba and his other inmates in the jail. That programme was also attended by most of the jail staff and wardens. The opening song was 'Khomlang laman …' sung by Pahari without any orchestra. When Pahari, in the climax, sang his heart out with the song, 'Chingleibakki Ema Manipur, Nadom ngallu, nadom satlu', everyone remained silent and unmoved. Most detainees also sang the song of their choice. Sanajaoba also showed his magical skills on the occasion. The magic he did was very simple. He took a 10 Paisa coin from someone and disappeared it. Afterwards, he claimed the disappeared coin was in the right pocket of the Chief Warden's coat, who was there among the guests. It turned out true. Then from among the crowd, started uttering that Sanajaoba engaged a young detainee to insert a coin to the Chief Warden's pocket in advance.
Tomchou, after sharing the jail life of happy-sad moments with the other inmates, got eventually released in April 1970. Sanajaoba, along with others, were still in detention. Tomchou then collected his scripts, and tried to meet and interview Sanajaoba before leaving. But unfortunately, he had heard that Sanajaoba had been relocated at Jiribam Jail and kept alone in solitary confinement. Later, it too was heard that Sanajaoba was relocated at Jiribam Jail due to his keen sense of observation, sensitivity and readiness to protest injustice and any wrongdoing. After a long spell, Tomchou met Sanajaoba after he was released following the granting of general amnesty to all the political prisoners by the newly formed local party led government when Manipur attained statehood in 1972. In it he said, he was alone in Jiribam jail. His only friend was a 'Mongba' (tr., Greenish Leaf Warbler) sheltered there in a nest at a corner of the roof. After living together for long, that tiny bird came down and rested on his shoulder. At that, he remained silently still and unmoved so that the bird would not fly away.
After being released from Jiribam Jail and returned to the societal stream, he again started penning for 'Lamyanba'. His journalism became more impactfully powerful. Sanajaoba was truly a revolutionary nationalist and an activist who was coveted for nurturing and preserving the ancient cultural heritage of Manipur. He didn't reside in tin roofed or concrete structure but in thatch roofed traditional house. The roofing changes after a gap of two-three years and his friends from the hills and far and wide brought thatch in bullock carts for the purpose. His house and the traditional artifacts adorning it resembled a miniature museum. He very much loved the stories in the 'Puya'(Ancient Meitei treatise), 'Chainarol'(Laws Governing Combat). He scripted a play, 'Chainapung' (Warfield) which was aired from the Imphal Station of All India Radio is based on the story of combat between two warriors, Khuman Chakha Moiremba and Heirem Kangbisu in which the latter usurped victory through deceit but succumbed due to strange illness five days after the combat.
(The views expressed are the writer's own)
First Published:
Dec. 26, 2020, 2:03 p.m.