Farmers lack awareness on benefits of mushroom farming
In Manipur, the National Mushroom Day was celebrated at the Indian Council of Agricultural Research (ICAR), Lamphel, Imphal
---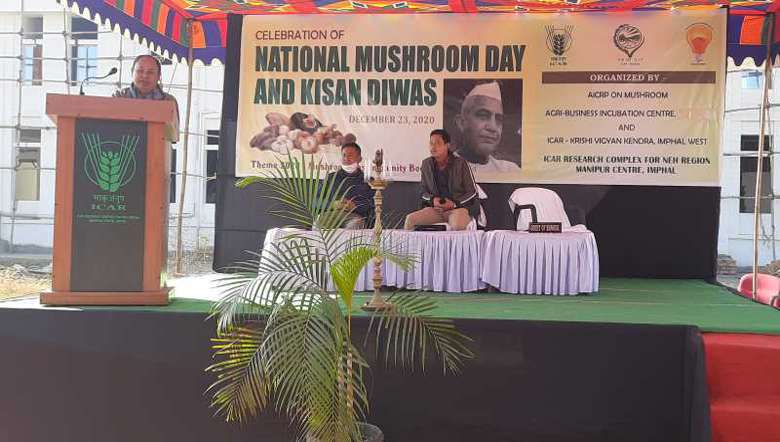 (PHOTO IFP)
---
Farmers in Manipur seem to lack awareness on mushroom farming even as the country celebrated National Mushroom Day and Kisan Diwas to promote agriculture and honour farmers in India on Wednesday.
Kisan Diwas or National Farmers Day also marks the birth anniversary of the nation's fifth prime minister, Choudhary Charan Singh. It recognises his huge contribution to the agriculture sector and the farmers' welfare.
In Manipur, the occasion was celebrated at the Indian Council of Agricultural Research (ICAR), Lamphel, Imphal. At the function, mushroom farmers in the state shared their experiences and knowledge of cultivating mushrooms.
One mushroom farmer, RK Binita said that she was not aware of the benefits and the amount of income which can be generated through mushroom farming.
Many others like her are unaware that Mushroom farming is one of the most profitable agri-business that can be started with minimal investment and less space.
Binita said that if mushroom farming is practised properly, it can generate income of twice the amount of investment.
One Gunabanta said that proper training is essential if anyone wants to be successful in mushroom farming.
Mushroom farming is carried out on straw beds by spawning compost or manure on it.
In a state like Manipur where straws are readily available, mushroom farming can be started with low investment, Gunabanta said. He appealed to the unemployed youths of the state to take up mushroom farming.
As a part of the celebration, officials visited mushroom exhibition stalls and interacted with the farmers. Later in the evening, certificates were distributed to the best mushroom producers.
The National Mushroom Day which coincides with the National Farmers Day is celebrated every December 23.
First Published:
Dec. 24, 2020, 3:35 p.m.