Convention on special status for Manipur to be held ahead of Amit Shah's visit
All are invited to take part in the People's Convention, the Coordinating Committee on Manipur Integrity (COCOMI) announced Tuesday.
---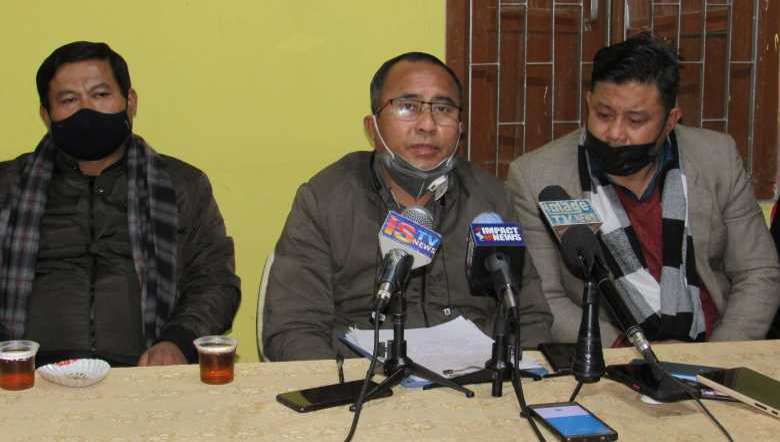 (PHOTO IFP)
---
A 'people's convention on special status for Manipur (Kangleipak)' will be held on December 26 at City Convention starting 11 am, a day ahead of Union Home Minister Amit Shah's visit to Manipur, and everyone is invited to take part, the Coordinating Committee on Manipur Integrity (COCOMI) announced Tuesday.
During the one-day convention, intellectuals, civil bodies, journalists, academicians, community leaders, legal experts and others will be welcome to express their opinions, said coordinator of COCOMI, Sunil Karam in a press conference held at the head office of United Committee Manipur (UCM) on Tuesday evening.
He said various ethnic communities have been living together for the past years. To protect the ethnic communities of Manipur and to get equal rights, Manipuris need to demand special status. Some issues which could break the bonding of the various ethnic communities of Manipur have already come up, he added.
Sunil urged the public to join the convention so that COCOMI could take opinions from each ethnic communities of Manipur.
Assistant coordinator, COCOMI Longjam Ratankumar said to save the integrity of Manipur the people need to express their opinions without considering any separate benefits for a particular community. A special status for the entire ethnic communities is needed, he asserted.
He appealed to the people from various sections to express their opinions so that they will be included in the unanimous resolution taken for the welfare and protection of Manipur.
Assistant coordinator, COCOMI Jeetendra Ningombam said the central government and state government have been taking various developmental works including railway works and others in the state. However, the ethnic communities of the state need to protect their ethnic rights amid the ongoing changes, he added.
Responding to the media, Sunil Karam said if COCOMI is invited to meet the union home minister Amit Shah during his visit to Manipur on December 27, then it is ready to discuss the issue with him.
First Published:
Dec. 22, 2020, 8:48 p.m.