Rs 14,183,120 fines collected from 1,04,657 COVID-19 SOP violators in Manipur
On Sunday, 260 persons were detained and a sum of Rs 37,700 was collected as fine.
---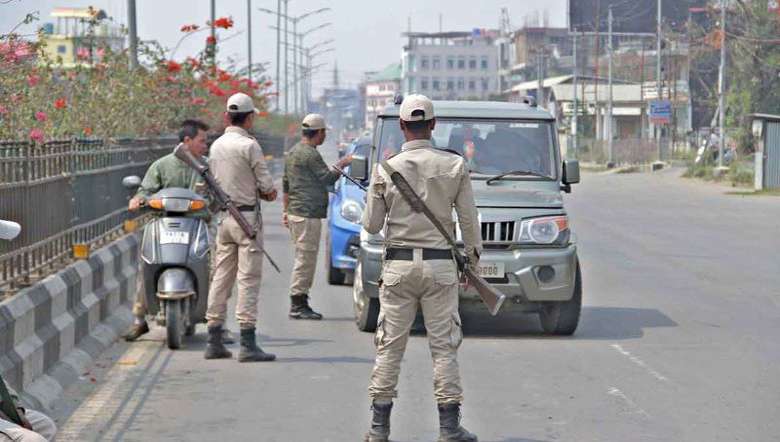 File Photo: IFP
---
Manipur police have collected a total fine of Rs 14,183,120 against 1,04,657 violators of COVID-19 SOPs and detained 37,770 vehicles so far post lockdown.
In continuation of the drive conducted against violators of guidelines and restrictions issued by the state government and State Disaster Management Authority in connection with COVID-19, 260 persons were detained and collected a sum of Rs 37,700 as fine on Sunday.
A release issued by inspector general of police (Ops), E Priyokumar Singh mentioned that the violators were detained for not wearing face masks in public places, failure to maintain social distancing, spitting in public places and others.
It further mentioned that the state police department had earlier warned that violators of the guidelines and restrictions shall be dealt with strong legal action under National Disaster Management Act, 2005 and other appropriate laws.
The lockdown was imposed in the state since March. Till date, Thoubal district has detained the maximum number of violators marked as 43,551, followed by Bishnupur district with 20,217 violators, whereas Pherzawl district has not recorded any detention of violators.
Out of the total of violators that were detained on Sunday, Thoubal district registered a maximum number of 176 violators.
Though state police have been conducting such drives in most of the areas, people in Imphal city are seen in groups without maintaining social distancing most of the time.
First Published:
Dec. 20, 2020, 11:23 p.m.