'Japan Lando' - a book of poems released
The book describes Manipuri folklores in the form of a poem.
---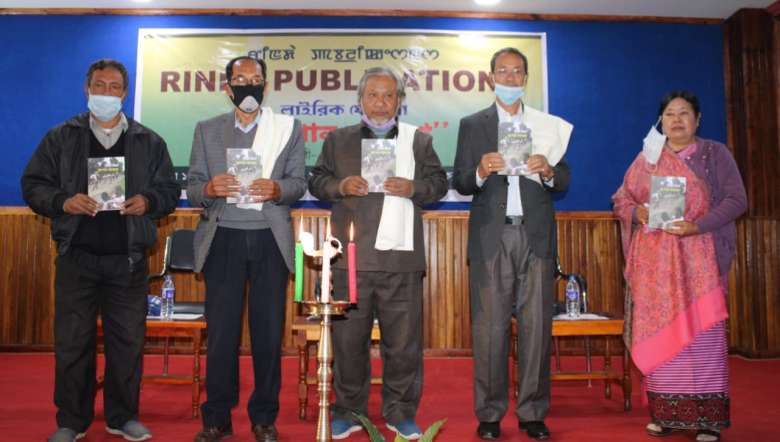 (PHOTO: IFP)
---
More quality books are needed to be published in order to bring a change for a better society, professor Polem Nabachandra, who is the head of department of Manipuri Department, Manipur University, said.
Nabachandra was speaking as chief guest at the launch of the book 'Japan Lando' written by Tongbram Shyama Devi and published by Rinda Publication held at Manipur Press Club, Majorkhul, Imphal.
Nabachandra said 'Japan Lando' is a poetry book with some ecocriticism poems that depict the present scenario of the environment of Manipur. Some poems give a message to the people to save the environment in order to avoid natural disaster caused by human.
Sahitya Academi awardee, Saratchand Thiyam, speaking as a guest of honour of the releasing function said, "The poems in the book describe the scenario of 'Japan War' which will be a new experience to the readers. The book will be one of the best books in the history of Manipuri literature. The book describes Manipuri folklores in the form of a poem. Such a book is very much needed as readers can get knowledge of the past and present incidents of the society".
Sahitya Academi awardee, Sagolshem Lanchenba Meitei also attended the function as president.
First Published:
Dec. 19, 2020, 9:23 p.m.