Manipur Pradesh Congress Committee condemns cancellation of cabinet meeting Kamjong
MPCC appealed the state government to conduct the cancelled cabinet meeting at the earliest in Kamjong.
---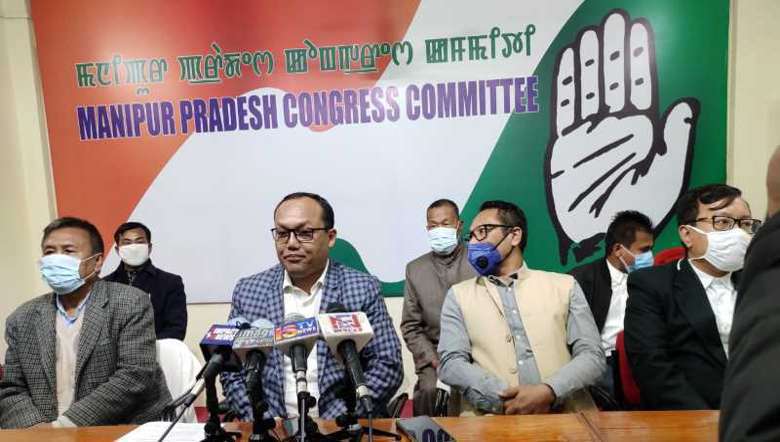 (PHOTO IFP)
---
The Manipur Pradesh Congress Committee on Thursday strongly condemned the cancellation of the cabinet meeting scheduled on December 16 at Kamjong and demanded the state government to reschedule the meeting at the earliest.
MPCC spokesperson K Meghachandra, addressing mediapersons at Congress Bhawan in Imphal on Thursday said that cancelling the cabinet meeting under the pressure of the United Naga Council (UNC) is unacceptable and has dampened the dignity and morale of the government.
Meghachandra said that it has also delayed various developmental works and inauguration of completed projects. Altogether, 11 completed projects were to be inaugurated at the cabinet meeting, including Chasad or Kamjong Police Station, District Forest Office, Kamjong High School (Under School Fagathansi Mission), and Kasom Khullen Sub-Division Water Supply, he added. He continued that five projects are ready to lay foundation stones on that day and they are Ima (Ava) Market Shed at Kamjong district, Construction of Chatrik Khullen to Gambi Road, Bailey Bridge over Tuyungbi Rover and two others.
Meghachandra also stated that a cabinet meeting has to be seated not only in the presence of BJP MLAs and ministers but also high ranking government officials, and MLAs and ministers of other parties. However many of them are still uncertain about the exact reason for the postponement of the meeting, he added.
As such various sections of society including Congress are demanding to disclose the exact reason for the cancellation of the meeting there is no pressure given from UNC, Meghachandra said.
Objecting various announcements made by the state government on peaceful co-existence among hills and valleys and improvement in law and order situation, he questioned how the UNC has opposed conducting cabinet meetings in Kamjong.
Meanwhile, Meghachandra also condemned the acquittal of former chairman of ADC Chandel, Lhukhosei Zou in the drug haul case. He stated that many strong hands are involved starting from police officers to politicians to acquit the drug lord Lhukhosei Zou. The Congress party will take up various actions in this regard, he added.
READ MORE
First Published:
Dec. 17, 2020, 2:40 p.m.