278 lakh households provided tap water connections: Jal Shakti Ministry
Tap water connections reached over six crore rural households under Jal Jeevan Mission
---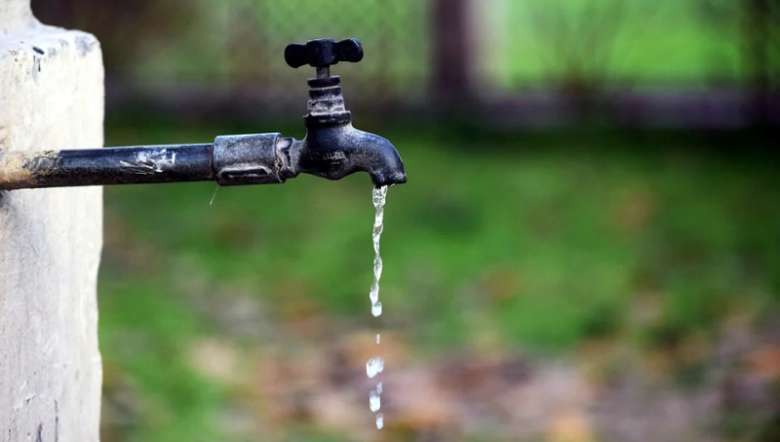 Representational image (PHOTO: Pixabay)
---
As many as 278 lakh households have been provided tap water connections, while Manipur, Mizoram, Nagaland and Tripura in Northeast India plan to meet 100 per cent target by 2023 under the Jal Jeevan Mission, the Jal Shakti Ministry announced on Wednesday
The Jal Jeevan Mission was launched on August 15, 2019, with the objective to ensure "every family in the village gets tap water connection in their household and none is left behind".
Since then, all households in 18 districts of the country have been provided tap water connections while six crore rural households in the country are getting potable water through taps so far, the ministry stated in a release.
The ministry stated that it has been implementing the Jal Jeevan Mission in partnership with states with an aim to provide potable water in adequate quantity of prescribed quality on regular and long-term basis through tap connections to every rural home in the country by 2024.
According to the baseline data provided by the states, there are 19.05 crore rural households in the country, out of which 3.23 crore households were already provided tap connections. Thus, the objective is to provide tap water connections to the remaining 15.81 crore households in a time-bound manner, while ensuring the functionality of already provided connections. As per the mission data, 3.2 crore households are to be covered every year i.e. approx. 88,000 tap connections to be provided on daily basis, the ministry stated.
Funds allocation for tap water connections
To ensure better planning, implementation, management, operation and maintenance of drinking water supply systems in villages on a regular and long-term basis, the Jal Shakti Ministry stated that in 2020-21, a sum of Rs 23,500 crore was allocated for the implementation of JJM. In 2020-21, 50 per cent of the 15th Finance Commission Grants to Rural Local Bodies, i.e. Rs 30,375 crore as tied grant will be utilized for water supply and sanitation.
The government hopes that water will turn into people's movement and will become everyone's business, a transformational change for the sector which has hitherto been seen as only a public sector responsibility, the ministry stated.
Nationwide JJM status
The ministry stated that Goa has ensured tap water supply to all households.
Bihar, Puducherry and Telangana plan to provide tap water connection to all households by 2021.
Gujarat, Haryana, Himachal Pradesh, Jammu & Kashmir, Ladakh, Meghalaya, Punjab and Sikkim have planned to achieve the target by 2022.
Arunachal Pradesh, Karnataka, Kerala, Madhya Pradesh, Manipur, Mizoram, Nagaland, Tripura and Chhattisgarh target 100 per cent coverage in 2023.
Assam, Andhra Pradesh, Jharkhand, Maharashtra, Odisha, Rajasthan, Tamil Nadu, Uttar Pradesh, Uttarakhand, West Bengal plan to meet the target by 2024.
Priority areas
The Mission targets universal coverage – every family, every village in India.
States are giving priority to SC/ ST majority populated villages, aspirational districts, villages in drought prone and desert areas and quality-affected habitations.
Potable water supply to water quality-affected habitations.
States have to ensure piped water supply to all households in Arsenic and Fluoride affected habitations before December 2020.
'Skilling' of villagers on masonry, plumbing, electrical-aspects, motor-repairing, etc. are also given impetus under the mission to have trained human resources at village level.
Monitoring of water quality
Emphasis is given on strengthening drinking water testing laboratories and getting them accredited by NABL, the ministry said, adding that states will open water quality laboratory facilities to general public, so that villagers can come and test the quality of water supplied to her household.
The ministry also stated that communities are being enabled to take up surveillance for quality of water-supplied, for which in villages by training five villagers, preferably women, is encouraged so that water supplied in villages could be tested locally. The idea is to make it a reliable and trustworthy arrangement of potable supply, it added.
First Published:
Dec. 16, 2020, 6:50 p.m.